Stand-in captain James Milner insists Liverpool have shrugged off recent criticism as they attempt to kick-start their season.
The future of manager Brendan Rodgers has been called into question during a poor start, with the players also facing fierce criticism during a run of four Premier League games without a win.
But Saturday's 3-2 victory over Aston Villa lifted the Reds up to seventh in the table and Milner believes the players have adopted a siege mentality.
"There is so much scrutiny but that comes with being a footballer now," said the midfielder, who opened the scoring at Anfield.
"It is important that we pay no intention to that whatsoever and focus on the work we do on the training ground, which is ongoing.
"There is always pressure playing for this club and when things aren't going well there are going to be a lot of things said.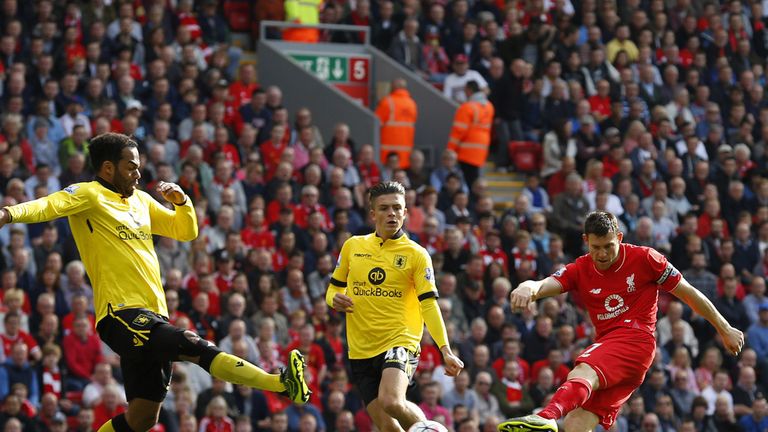 "But it is important we stick together and stick to the people in the dressing room because they are the most important: the players, the staff.
"There are a lot of things get said and when things are going well stuff gets blown out of context and the same when things are bad."
Milner feels that critics have been too quick to point the finger at Rodgers in this campaign and is confident he will oversee an upturn in results.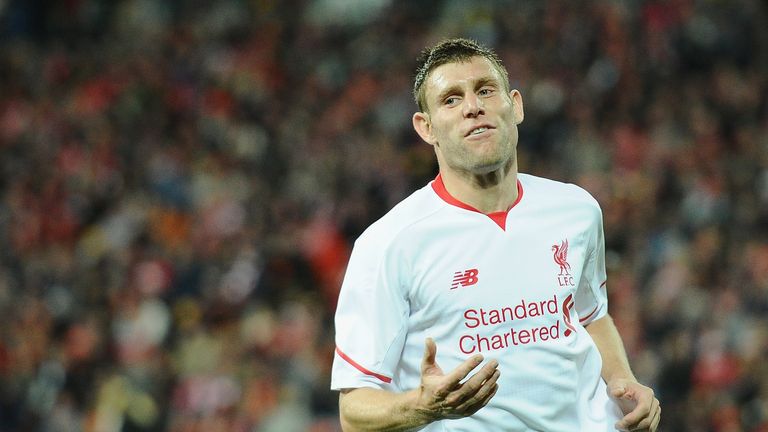 With patience [Rodgers] has shown he is a top-class manager and with the players we have we can get to where we want to be.
The England international said: "A lot of things that have been said are disappointing and frustrating really because you see how close they went to winning the league a couple of years ago and then with the players that have left the club it is going to take time to get back to that point.
"But with patience he has shown he is a top-class manager and with the players we have we can get to where we want to be.
"With the signings we have made it will take time to get to know each other.
"We want to win games while we are doing that. The longer we are together the better we will play. With the amount of chances we are showing it in flashes."