Liverpool sack Brendan Rodgers: Ten games that cost him his job
By Adam Bate
Last Updated: 05/10/15 6:05pm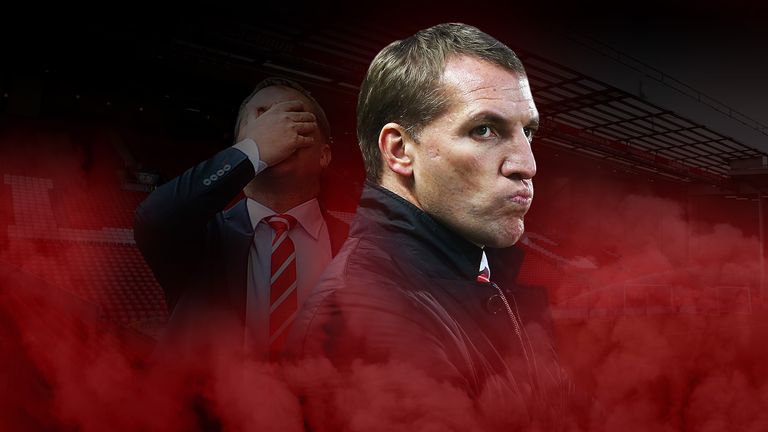 Following the news that Brendan Rodgers has been sacked as Liverpool manager, we trace his downfall through 10 matches of his reign…
From Steven Gerrard's slip to Wembley disappointment and from that team selection in Madrid to the last-day thrashing at Stoke, key moments have proven costly.
Here we pick out 10 of the most significant...
Liverpool 0-2 Chelsea - April 2014
With three games of the season remaining and needing no more than seven points to complete an extraordinary Premier League title triumph, Chelsea were the visitors. Jose Mourinho's depleted line-up included the likes of Mark Schwarzer and Tomas Kalas. Liverpool, meanwhile, were high on confidence having won 11 consecutive Premier League games. However, Steven Gerrard's slip allowed Demba Ba to open the scoring and an edgy afternoon at Anfield had turned into a nightmare long before Willian added a second. Quite simply, Rodgers would still be in charge of Liverpool had they won this game.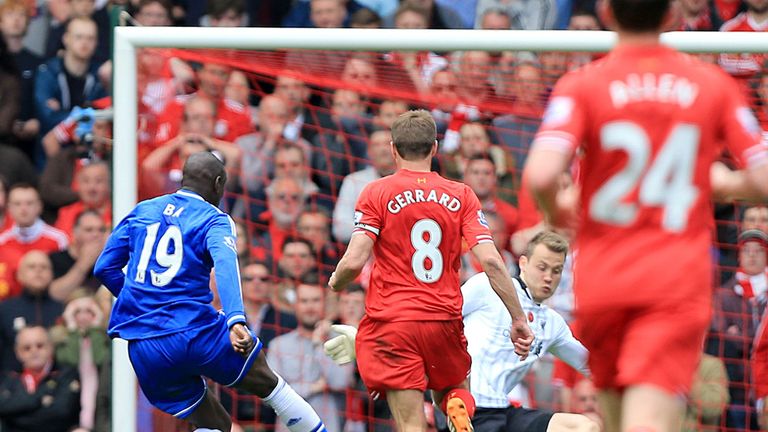 Gary Neville said: "What you saw today was a little bit of a lack of experience of how to handle a really big match. They got a little desperate and they forced it a little bit."
Crystal Palace 3-3 Liverpool - April 2014
It's unlikely that Manchester City would have slipped up even if Liverpool had put the pressure on with a win over Crystal Palace but we will never know the answer after an extraordinary end to the evening at Selhurst Park. The Reds were 3-0 up and chasing more in a vain attempt to boost their goal difference but conceded three times in the final 15 minutes to draw. It was reminiscent of the team's Champions League victory in Turkey in 2005 but 'Cristanbul' had a different ending and left Luis Suarez in tears on the pitch.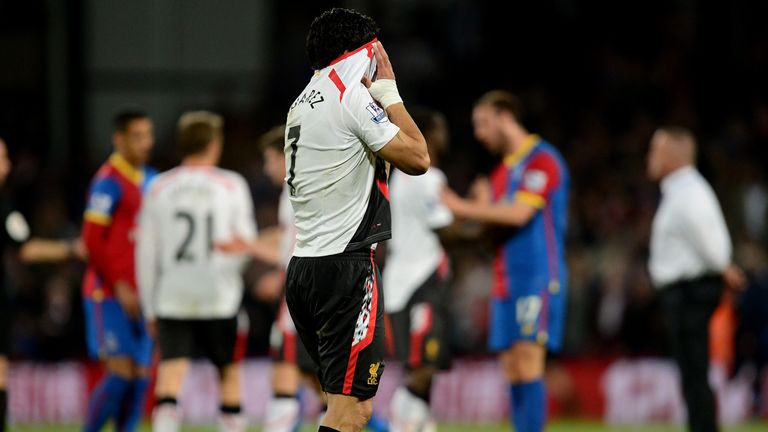 Jamie Carragher said: "That final 20 minutes was unacceptable. They concede too many goals. The back four and defensive side of this team have shown they can't cope with pressure."
West Ham 3-1 Liverpool - September 2014
Losing Suarez in the summer was a huge blow for any hopes of Liverpool building on their impressive season and the club's transfer dealings in 2014 were questionable. Rickie Lambert was seen as good back-up but there was scepticism over Mario Balotelli from the outset and defeat to West Ham in September highlighted another problem. Stewart Downing, utilised in a No 10 role, shut down Gerrard as a deep-lying playmaker just as Gabriel Agbonlahor had done one week earlier in a home defeat to Aston Villa. The result sent the message that it wasn't just the departed players who would prove problematic for Rodgers in 2014/15.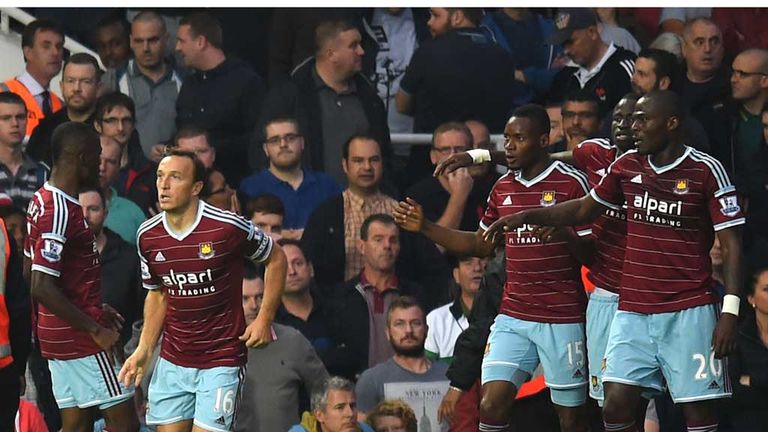 Gary Neville: "I just wonder whether, now, teams are going to do this more and more. Why wouldn't you? Stop the most influential passer getting on the ball and knocking those long passes forward. He's going to have to find a different role."
Real Madrid 1-0 Liverpool - November 2014
Two months later it became clear that Rodgers' relationship with his skipper off the field as well as on it was becoming an issue. Gerrard's contract negotiations had stalled and the decision to rest him for the showpiece trip to the Bernabeu was not well received. Rodgers prioritised - and lost - the subsequent home game with Chelsea as well as the match in Madrid. The move crystallised Gerrard's decision to leave the club and set a chain of events in motion that would later see the Liverpool legend's autobiography serialised as the pressure built on his erstwhile boss.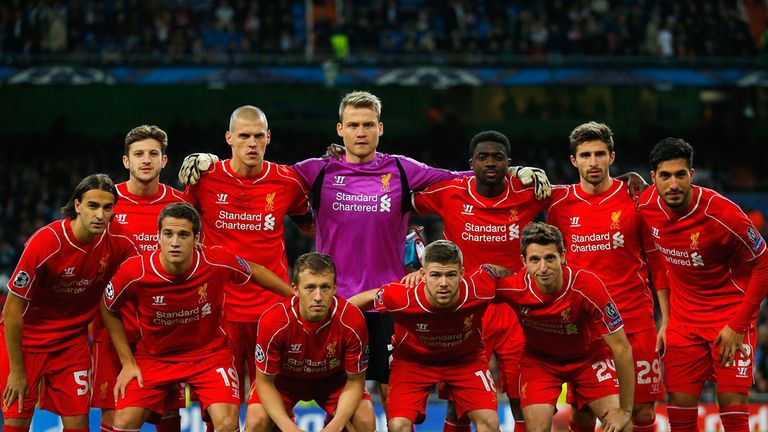 Jamie Carragher: "It baffles me when teams are more interested in qualifying for the competition next season than doing their best in the competition they are already in. The reason players love the Champions League so much is the thought of playing in an arena such as the Bernabeu. What are the chances of Stevie playing there again?"
Liverpool 1-2 Manchester United - March 2015
Rodgers finally found a formation and system that worked for Liverpool and actually went 13 Premier League games unbeaten from December through to March. His 3-4-3 cleverly deployed Philippe Coutinho in pockets of space and seemed to be working but was unexpectedly exposed by Manchester United at Anfield. Juan Mata scored twice but the game would perhaps best be remembered by Liverpool fans for Gerrard's red card. The skipper was sent off just 38 seconds after being introduced as a half-time substitute.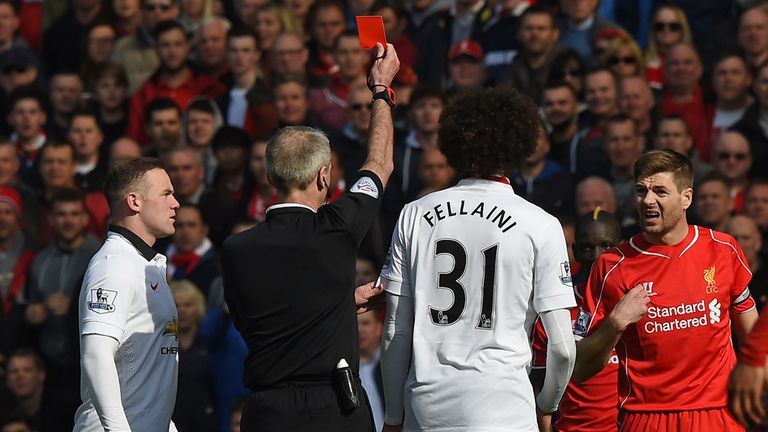 Jamie Carragher: "Steven is an emotional player. He has taken teams into unbelievable moments and when he plays from the heart, he does special things. But that can also affect him negatively. It's a moment of madness."
Arsenal 4-1 Liverpool - April 2015
All momentum was killed in the very next game when Arsenal saw off Rodgers' side in emphatic style with a 4-1 win at the Emirates Stadium. Three goals in the space of eight minutes blew Liverpool away and the result ended any lingering hope of a top-four finish. The build-up to the contest had been marred by Raheem Sterling conducting an interview that put his refusal to sign a new contract with the club in the spotlight and there were even reports of Rodgers holding crisis talks with his team after the game. It was clear all was not well.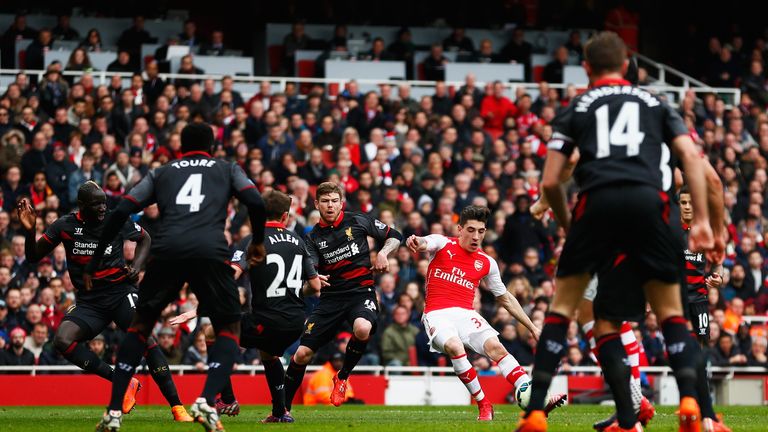 Jamie Carragher: "From now on they have to come up with something different, especially how they deal with wingers … I hope he's having meetings and pointing fingers at people … Their top-four hopes are virtually gone."
Aston Villa 2-1 Liverpool - April 2015
The FA Cup run was at least galvanising the club and a semi-final tie at Wembley against struggling Aston Villa was seen as an excellent opportunity to reach the final. But what proved to be Rodgers' last chance of a trophy as Liverpool boss eluded him and the manner of it was particularly damaging. Out-thought by Tim Sherwood, Liverpool's formation left them unable to get close to young Jack Grealish. The result spoilt Gerrard's dream of a birthday farewell on FA Cup final day and the elimination from a fourth cup competition in one season consigned the club to yet another year without silverware.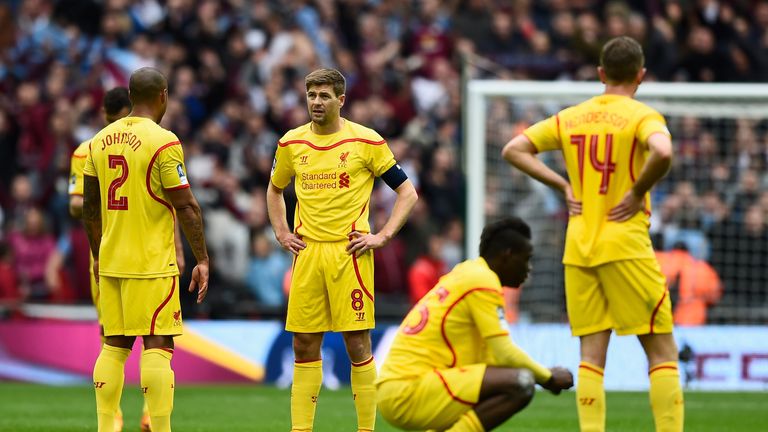 Jamie Carragher: "I don't think your whole future should be determined by one game. It was difficult with the players that came in and I still don't think many of them have bedded in yet."
Stoke 6-1 Liverpool - May 2015
Conceding six is best avoided by any manager but it's no way to sign off for the summer. In fact, in Gerrard's final game for the club, Stoke were 5-0 up at half-time as Liverpool turned in an abject performance at the Britannia Stadium. This was perhaps the moment when Liverpool's board were persuaded of the need for change - eventually electing to dispense with Rodgers' assistants Colin Pascoe and Mike Marsh in a move that surely undermined the manager's position in charge and left him vulnerable.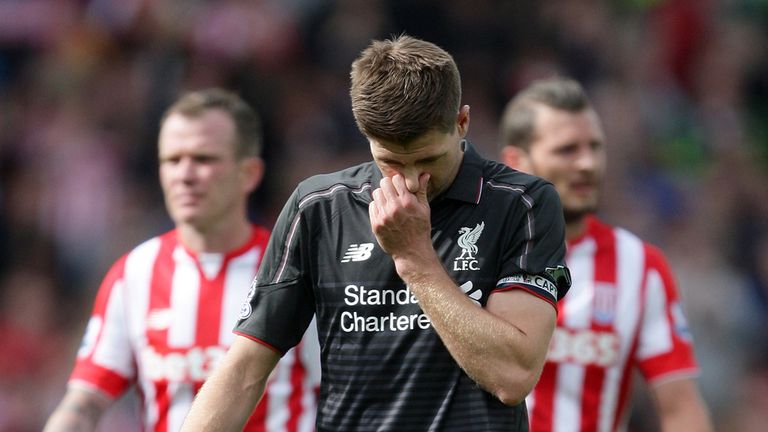 Jamie Carragher: "It's an embarrassing result for Liverpool. Before the game there was a bit said, that there's not a lot riding on it. On the back of that result there might be a bit riding on it now. Being 5-0 down at half-time is not acceptable."
Liverpool 0-3 West Ham - August 2015
Faced with a difficult start to the campaign and daunting away games against Stoke, Arsenal, Manchester United and Everton in the opening months, Liverpool's early home form was always going to be crucial for Rodgers. As it was, he made an encouraging enough start and safely negotiated the first three games without conceding a goal. But any hope that the old defensive shakiness had gone was ended with a 3-0 home defeat to West Ham. The frailties were evident with £20m-man Dejan Lovren culpable once again as the Hammers won a league game at Anfield for the first time since 1963.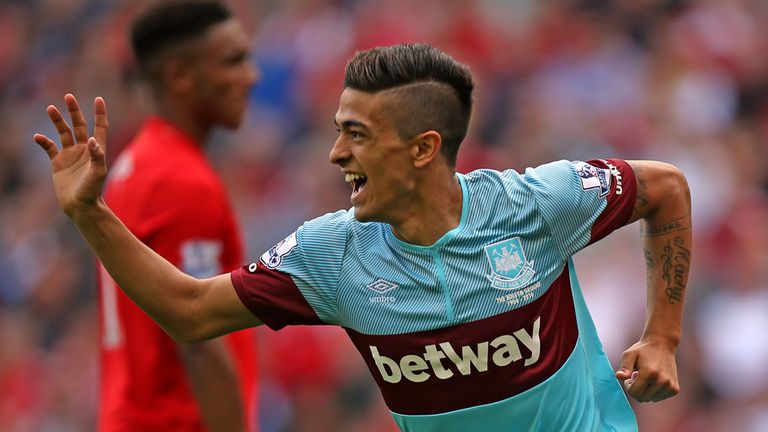 Jamie Carragher said: "It was back to the bad days of last season at home for Liverpool with defensive mistakes. Every goal could have been prevented."
Manchester United 3-1 Liverpool - September 2015
The paucity of Liverpool's ambition at Old Trafford was a far cry from the verve and endeavour that had blitzed United around 18 months earlier. Liverpool's performance seemed to sum up the team's decline - appearing to play for a 0-0 and not even getting that. Louis van Gaal's men dominated the second half and capped the win when debutant Anthony Martial forced his way past Martin Skrtel to score. It was a third consecutive defeat for Liverpool against their great rivals and proved to be the final one of Rodgers' reign with his tactics under scrutiny once again.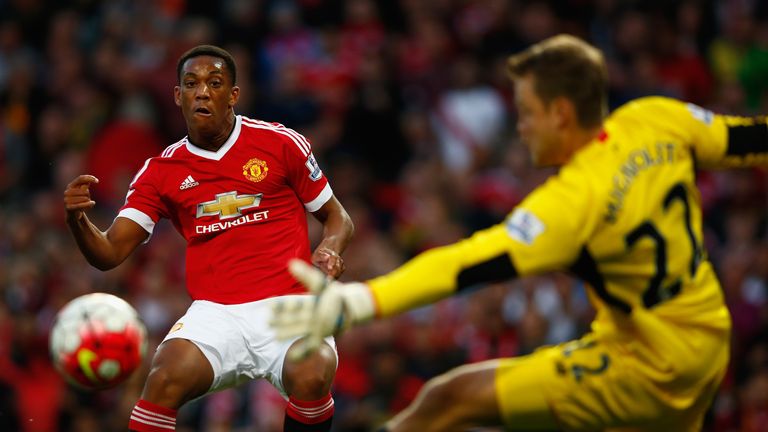 Jamie Carragher: "I don't understand this obsession with playing 4-3-3. Brendan Rodgers came to the club wanting to play 4-3-3 and it didn't work. The great season they had was with two strikers and how they got them into the team is down to the manager. They've got a lot of strikers, no wide players, and he continues to play 4-3-3."