Liverpool sack Brendan Rodgers: Memories of 2013/14 should remain
Last Updated: 05/10/15 3:22pm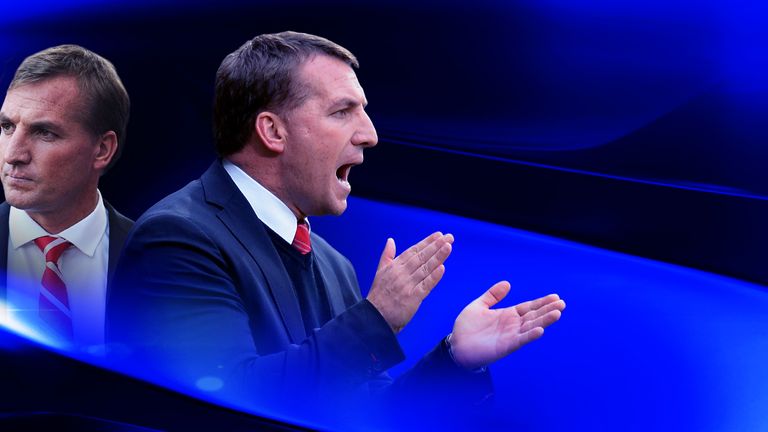 Perhaps it's only now Brendan Rodgers has left Liverpool that his achievement in 2013/14 can be assessed for what it was - an astonishing title tilt to rival the best…
Of all the criticisms of Brendan Rodgers, and there were many, from the facile mockery of his jargon and appearance to the more pertinent points about his tactics and transfers, it might well be Steven Gerrard's words in his recently serialised autobiography that sting the most.
Discussing Liverpool's 2-0 defeat to Chelsea that saw the 2013/14 Premier League title slip from their grasp, Gerrard suggested that the seeds of failure were sown in the build-up to the game by Rodgers' attitude towards the fixture.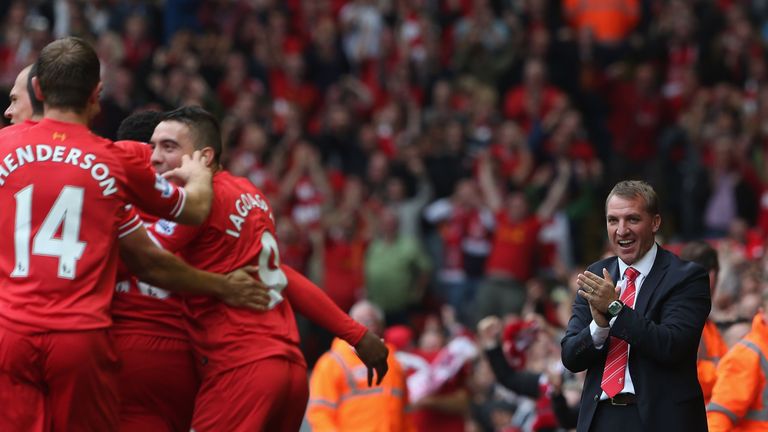 "I've never been able to say this in public before but I was seriously concerned that we thought we could blow Chelsea away," claimed the former Liverpool captain.
"I sensed an over-confidence in Brendan's team talks. We played into Chelsea's hands. I feared it then and I know it now."
Gerrard's assessment of the situation is not without some truth. Liverpool did not have a Plan B and, having taken a first-half lead in eight of the previous nine games, it showed in the panic with which they approached the task of coming from a goal behind.
But there is an element of revisionism too. How, for example, might the chapter in Gerrard's book have read had Rodgers changed the approach that brought Liverpool 11 consecutive Premier League wins during a 16-game unbeaten run? History, it seems, is written by the losers.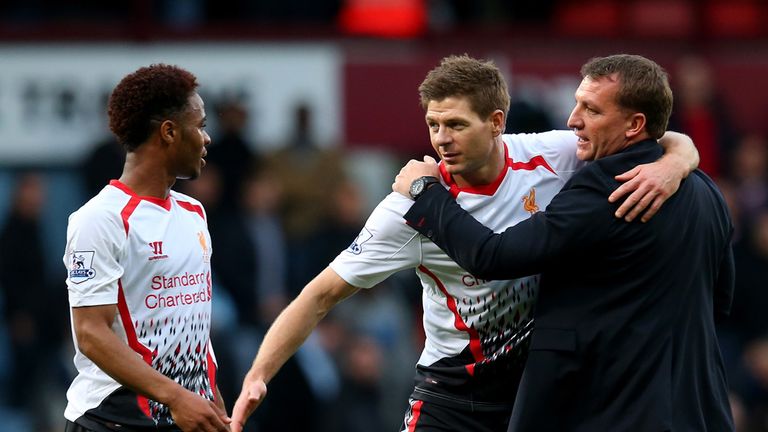 At the very least, it is an exercise in revisionism. Leaving aside the curiosity that the critique should come from the man whose error had put the team in such a position, it seems a great pity that Rodgers and his commitment to attacking football should be remembered as a lament.
Of course, the Chelsea game is defining. The subsequent collapse against Crystal Palace hammered home the point. But now Rodgers' reign is over and the urge for forensic examination of the coach's flaws can subside, the amazing events that took Liverpool to the brink of the title should be cherished all the more.
They scored four goals or more in 11 Premier League games that season. Against Arsenal, it took just 20 minutes. Tottenham were hit for nine without reply. There was a 3-0 win at Old Trafford, a 4-3, a 5-3 and even a 6-3. Manchester City were beaten 3-2 at Anfield in a pulsating game that deserved to be a title decider.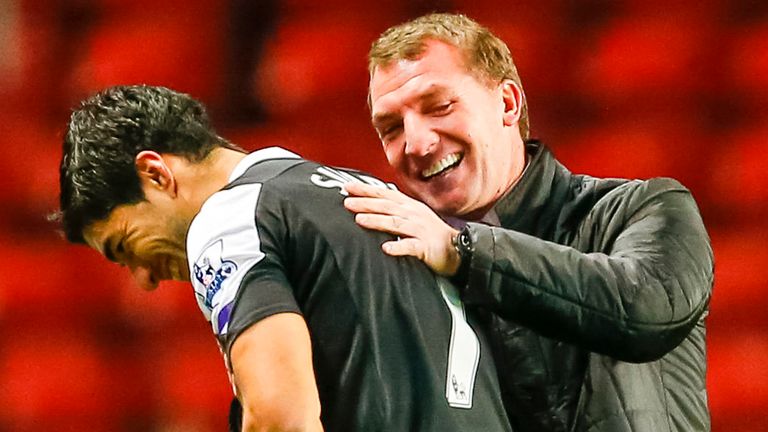 Luis Suarez's run of form was outrageous as he scored 19 goals in his first dozen Premier League games of the season, but it was Rodgers who constructed the team that allowed him to flourish and it would be wrong to characterise Liverpool as a one-man band.
SAS
Luis Suarez was the 2013/14 Premier League top scorer with 31 goals and strike-partner Daniel Sturridge was next on the list with 21 goals of his own.
Daniel Sturridge scored 21 Premier League goals of his own, teenage terror Raheem Sterling brought excitement and end-product, and Gerrard was reinvented as a deep-lying playmaker. That Rodgers found a way to get Philippe Coutinho into the team too - and make it work - was astonishing.
Liverpool played with a swagger rarely seen by any team and their manager walked and, yes, talked like the winner that the Kop craved. Rodgers was never going to be guilty of downplaying Liverpool's aspirations as his predecessor Roy Hodgson had done. He made Liverpool believe again.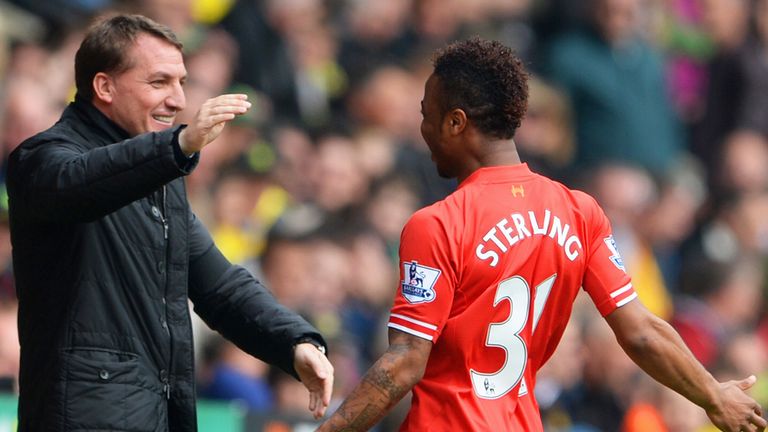 In simple terms, the hope was false and it has since become all too easy to give life to those style over substance accusations. Liverpool were flawed and flaws cannot be masked forever. And so, there were the goals but no title. The fancy football but not the silverware. The pride before the fall.
And yet, in another sense, Liverpool's unlikely brush with glory will live longer in the memory than many a victorious campaign. Jamie Carragher talks of the club now competing with Tottenham and most accept it as reality. But Rodgers challenged the status quo and took half a city along for the ride.
Ultimately, he was the heir to Kevin Keegan and his Newcastle entertainers rather than Bill Shankly and his bastion of invincibility. But Brendan Rodgers inspired one of the great Premier League title tilts. And nobody, not even Steven Gerrard, should try to take that away from him.