Mario Gotze has played down speculation about a Jurgen Klopp reunion in the current transfer window but hinted he could leave Bayern Munich this summer.
Liverpool boss Klopp was in charge of Borussia Dortmund when Gotze came through the ranks to emerge as one of German football's top attacking talents.
Gotze left for Bayern in 2013 and went on to score the winning goal in the World Cup final the following year.
The forward, whose contract has 18 months to run, has spoken of his admiration for Klopp but says no transfer to Liverpool will take place in the January transfer window.
"I can rule out a move to Liverpool this winter," Gotze said. "I don't know where the rumours about Klopp and me are coming from.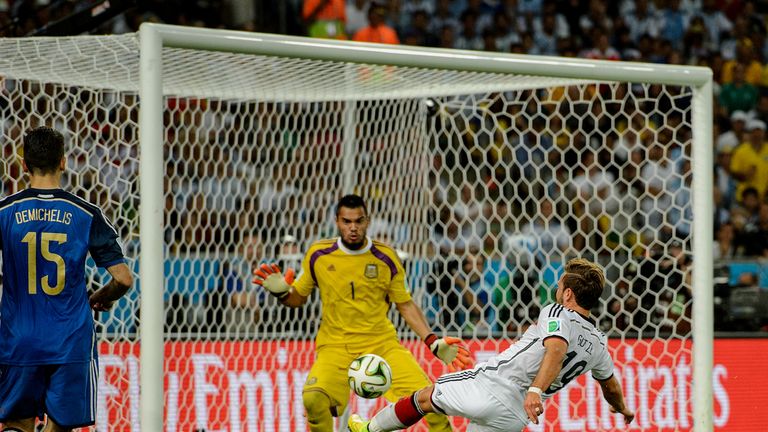 "I have not heard anything. You should ask Klopp if he wants me at Liverpool. If he wants me, he should approach me.
"I have six nice months ahead of me. It is always annoying when you cannot play and cannot help the team.
"It is only normal that you think about things like that. But you have to look at the positives and build on those."
Gotze had previously told German newspaper Sport Bild his future was uncertain in the wake of the news Carlo Ancelotti will replace Pep Guardiola at the end of the season, and his admiration for Klopp remains.
"I know Jurgen Klopp well," said Gotze, out injured since October. "I've worked under him. He is a very good coach, definitely.
"It's all open, how to proceed after the season. I have a contract until 2017, but of course, it is important how the new coach feels about me.
"I have not really given my future much thought recently because of my injury, but everything is open as things stand. It all depends on the plans of the club and the new coach."
Bayern's sporting director Matthias Sammer recently dismissed talk of Gotze moving to Anfield as "idiocy".