'Yellow Wall' or The Kop? Most dangerous player in the Premier League? How did he get into coaching? We look back on the best bits from Jurgen Klopp's Monday Night Football appearance…
The Liverpool manager joined Jamie Carragher in the MNF studio prior to Burnley's victory over Watford at Turf Moor.
Here's what he had to say...
How does the Kop compare to Dortmund's 'Yellow Wall'?
"It's different. I can say it is nothing compared to the Yellow Wall because 27,000 people are standing there, which is quite impressive. We have a new stand in Liverpool which is 22,000 sitting and I've never seen something like this so it is also quite impressive, but the Kop created the best half an hour I have had in football.
"It was the last half an hour against Dortmund. I've had a lot of nights where the atmosphere is brilliant and amazing, but this half an hour was the best. Hopefully not the best I will ever have, but up until now, it was outstanding.
"I don't want to compare, I am a really lucky guy that I have been at two wonderful clubs. The Kop is an impressive place, and I love to play in front of them, but like I said, Mainz and Dortmund are two nice places."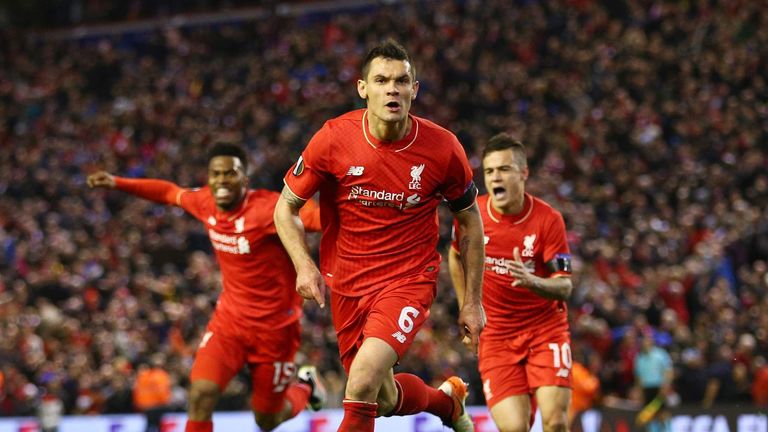 Who is the most dangerous player in the Premier League (excluding Liverpool)?
"I like David Silva. I don't know if you would say he was dangerous but he is a wonderful player. He's everywhere and so skilled and he has such a good attitude. Even now I don't hear his name too often after the wonderful start by Man City and I'm pretty sure he has his role and I like his style of play. 
"There are a few good players around but I'm actually not that interested in the players of other teams. They are all dangerous when you let them be dangerous."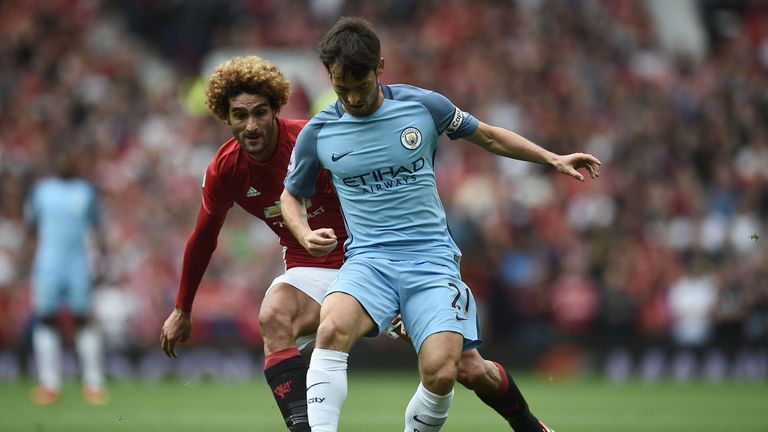 On former players turning to punditry rather than coaching...
"I have no problem with this. I'm here for the first time and I see you're already working on it. I only don't like when people don't think before they speak.
"I'm far away from being the 'wise person' in football, so I listen to a lot of people. As long as you are really involved mentally, that you really care about what happens, then it's all good. 
"If you only sit back and say 'they should have done more, they should have done better, why didn't they score this goal?' Then I have no time to listen because that's a waste of time for me."
Is the Premier League the most competitive in the world?
"It is very competitive, as always, but this year the biggest difference is maybe nobody was really happy last year apart from Leicester. There were big changes at a lot of clubs over the summer, in terms of players and managers, so there is a lot of quality in the Premier League. For sure, it is the most competitive league in world football.
"Everybody asks which is the best league and I have no idea, but that seven or eight teams think they should be top of the table, that's quite interesting and we all have to cope with it.
"It's good for everybody that watches it and we have to deal with the pressure."


What was Klopp like as a player?
"Very average. I was really quick, I was a good header of the ball, but that was it. Unfortunately, with the ball on the ground most of the time, that was not my biggest strength.
"I enjoyed playing football very much, but I was not really good."
Klopp on Liverpool's defending from set-pieces
"It's not so much of an issue this year because we've done much better already, but it doesn't feel too good when you are really good in a game like the Hull match when they had no chances, and we give a goal away.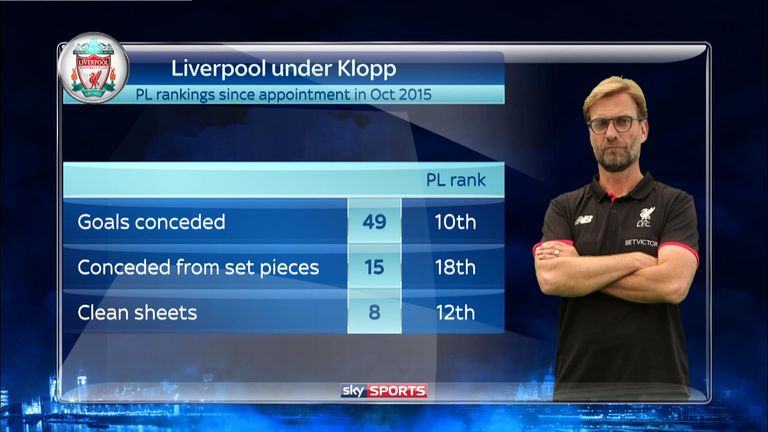 "Most of the goals we gave away in the early stage of the season when I came here, we had to change a few things, change a few formations, but we always played against 'specialists' in set-pieces. 
"When you play against West Brom, Crystal Palace, West Ham, they are unbelievably strong at this and we had to change. But it's not about a formation, it's more about how we react in the moment."
On what he tells his full-backs...
"A Jurgen Klopp full-back has changed in the last few years, but this kind of full-back in the team now, it's much more like a midfield player. They have to play in the half spaces, they have to play really high, they are the wingers or central midfielders sometimes.
"The rule is be an option to get the pass or be protection for all the players."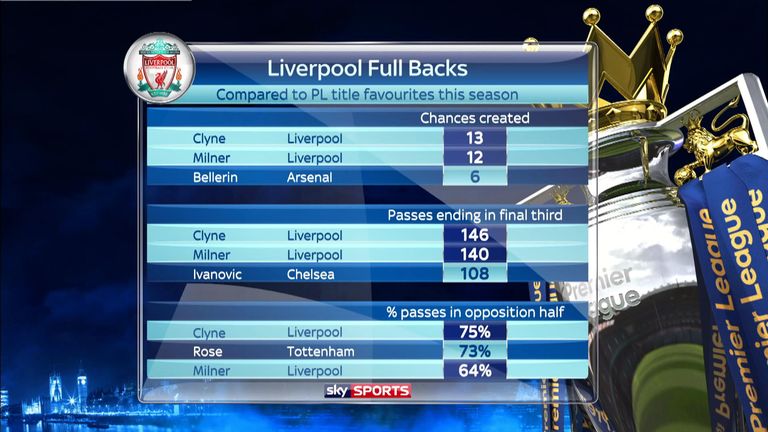 On what he tells his players in attack...
"I don't think about us having a false nine or no nine or whatever. These players are all responsible for being in the opposition box in all situations they can be. 
"Of course, not the centre-halves, I would like to have them only around at set-pieces and as always, we have one holding player, which can be a full-back or a midfielder.
"But all the rest, let's not hear them say, 'Well I couldn't score, somebody told me'.
"It is all about being flexible."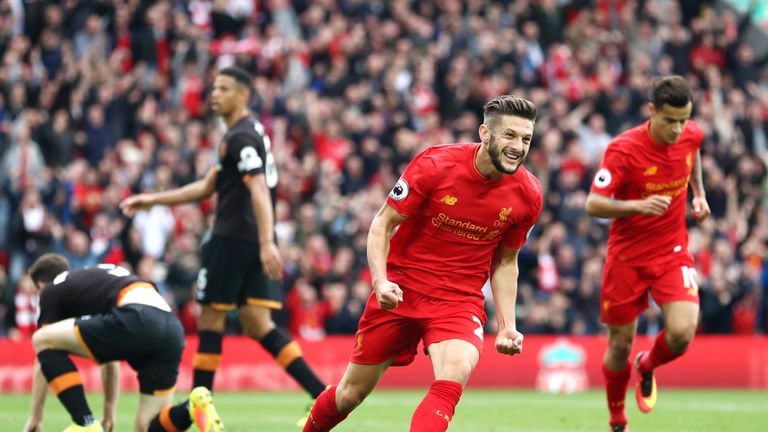 On his 'gegenpressing' philosophy...
"You want a playmaker in a position where he can make a genius pass and counter-pressing [creates similar situations]. 
"We win the ball back high on the pitch so you are close to the goal. You then are only one pass away from a really good opportunity most of the time, and it's why I said no playmaker in the world can be as good as a counter-pressing situation."
On his Liverpool team at the moment...
"It is as good as it should be. We are a good football side but we have to improve. Not just in set-pieces, but at a lot of things. We did well against Hull, and now Swansea is the next challenge and it is a big challenge. It feels good at the moment, it is better that we are optimistic, but nothing has happened really.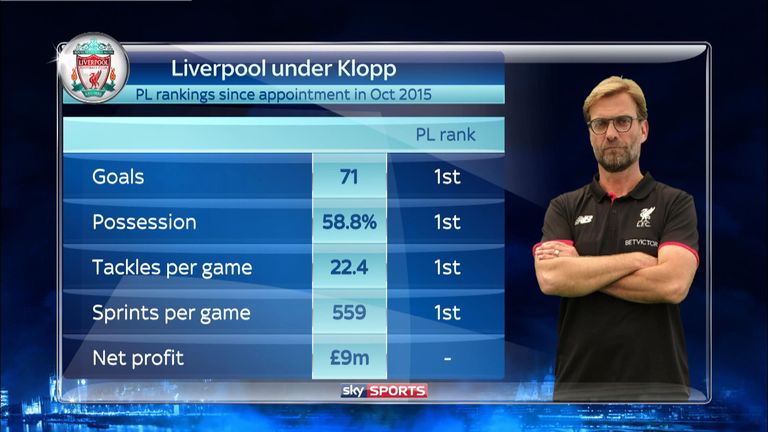 "Football is, on good days, a nice and simple game, and on bad days, you can't find a solution. That is what makes it so interesting." 
How did he get into coaching?
"When you are a second division player in Germany, you don't earn enough money. I'm not the smartest guy in the world but not too silly either so I could have had a decent career in something else, but I don't know what.
"I knew if someone wanted to give me an opportunity to coach a team, it would be better than playing."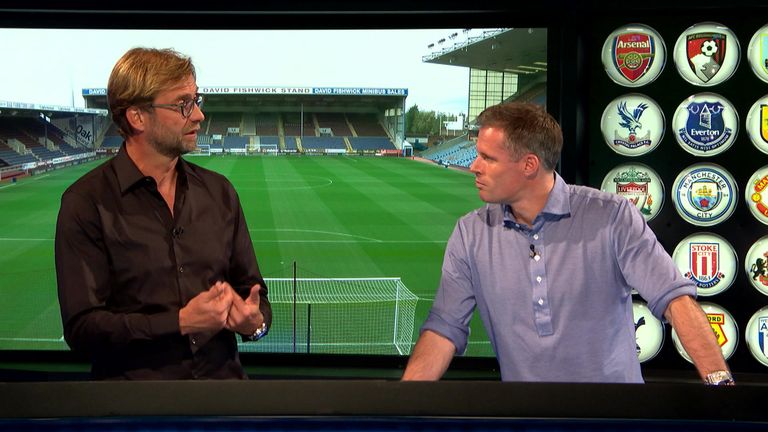 Does he have any coaching influences?
"Wolfgang Frank was his name and unfortunately he died too early.
"He brought in a 4-4-2 with a last line of four and we became a much better team. We were an average team, not the best paid, but we learned that it's not important if single players are better than we are, we still can beat them. 
"For us, it opened our eyes and when I became a manager a few years later, I used a lot of the stuff I learned from him. He was the perfect role model for a lot of his players and a lot of them are now coaches or managers around the world.
"He always said, 'When I'm old and grey, come on the mountain and tell me your stories', and we could tell him a few stories."
Watch every minute of the Ryder Cup, plus Friday Night Football and the Malaysia Grand Prix, on NOW TV for £10.99. No contract.