Jurgen Klopp says his biggest ambition as Liverpool manager is to win the Premier League title.
The Reds have made an impressive start to the season, winning four of their first six league games, including victories at Arsenal and Chelsea.
When asked for his main target as Liverpool boss, Klopp told Monday Night Football: "To play football that we like to remember when we watch it back.
"I think that's what you have to do in life, use the time you have together to create some moments which you really can enjoy and when you look back, you think 'they were maybe a few of the best moments I had.'
"It cannot happen that we finish 15th when you collect moments like this, so with the quality we have, I know what everybody wants to hear because there is a big rush in football and someone says they want to hear we want to win the league.
"Of course we want to win it, I don't know when it will happen. But all I can say is that we will do our all for it [so] we are not too far away from the teams which battle for the title."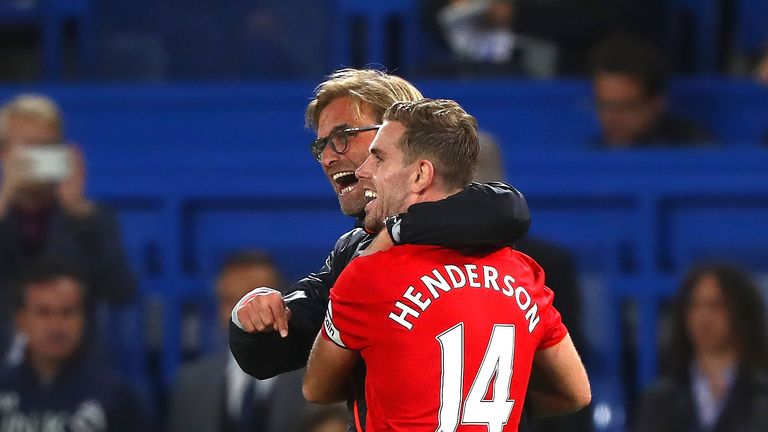 Klopp arrived to Liverpool mid-season last year and the former Borussia Dortmund manager said the opportunity to have a full pre-season this summer has been an important factor to his side's strong start.
"We enjoyed each minute of the pre-season that we had together and even when the players from the Euros came back a little bit later, we had at least three and a half weeks with the whole squad and that was wonderful," he added.
"We used it, we enjoyed it, we worked together, we tried to do a few things, not all of the pre-season games were really good but that's how it is when you work intensely, then you know you'll have some holes where you have to go through."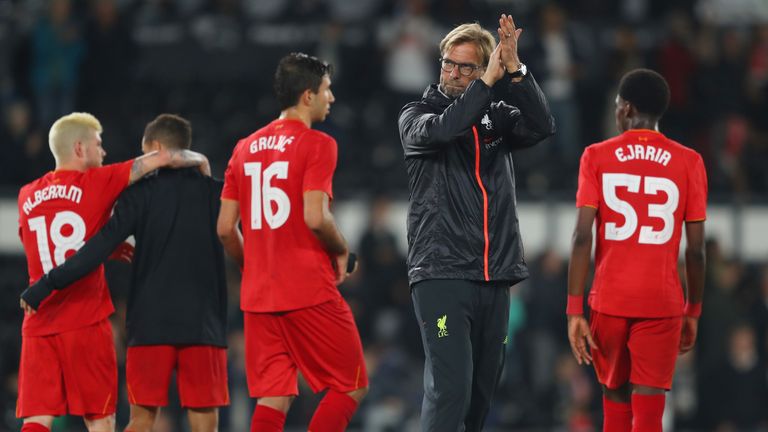 The development of the Main Stand at Anfield meant Liverpool played their first three league matches away from home, but the difficult start did not bother Klopp.
"A lot of people called me immediately and said 'that's our start, we have to do something' and I said 'no, it's our start and we cannot change it'," Klopp continued. 
"I don't know what is better, to play them now or in November but it's kind of my philosophy that I can't change it so I don't care. The fixtures are the fixtures.
"We go there and play and we never thought too much about the quality of teams, only about how they want to play."
Watch every minute of the Ryder Cup, plus Friday Night Football and the Malaysia Grand Prix, on NOW TV for £10.99. No contract.