Premier League grades: Man Utd and Arsenal impress, Chelsea struggle
By Pete Hall
Last Updated: 26/09/16 4:47pm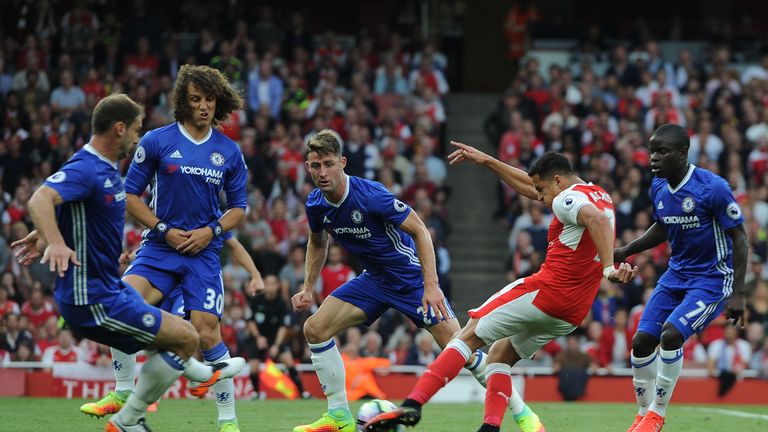 Find out which teams impressed in week six of the Premier League as Arsenal outplayed Chelsea and Manchester United got back on track at Old Trafford.
We asked Sky Sports Now guests Tony Cottee and Tony Cascarino to give each side a grade, based purely on their performance at the weekend.
So, how did your side fare? Do they get a stunning A*, a woeful F, or something in between? Read on to find out as Chelsea and West Ham look set for resits...
Liverpool - A
Cottee: They have been great to watch this season, scoring loads of goals. If they can get a Daniel Sturridge or Divock Origi to fire, and get another 15 goals in there, they are a major threat to anyone.
It is early days, and we all know how long it has been since they won the league, but they have a great chance this year by playing like they did on Saturday.
They would have gotten an A+ if they'd have kept a clean sheet against Hull - they were brilliant. Hull couldn't cope. A joy to watch.
Arsenal - B+
Cascarino: In the first half they tore Chelsea apart. Theo Walcott was sensational. He had a really bad injury 18 months ago, before that he was playing really well. He seems to have found that hunger, that bit between his teeth. To a man they were excellent.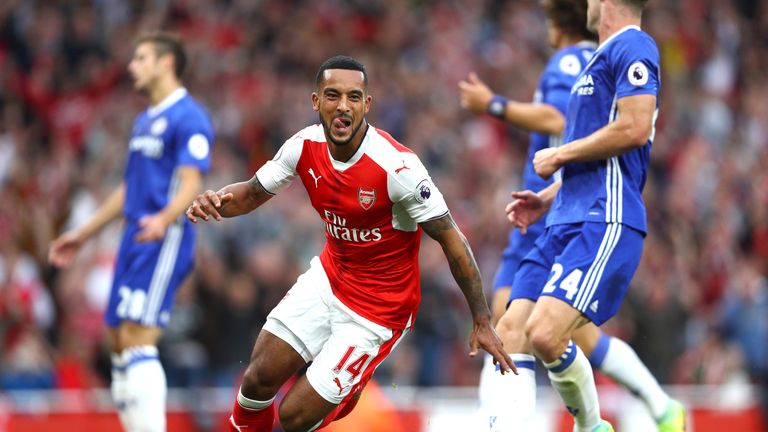 Defensively they looked sound. They were really tested, but that is testament to how they started. Everything was fluid, one-touch, and Chelsea couldn't cope.
Bournemouth - B+
Cottee: Three points against a good side like Everton will do their confidence a world of good. They were excellent in the first half.
They fully deserved to win the match, and the result should stand them in good stead to kick on from here.
Manchester City - B+
Cascarino: They weren't at their best at the weekend, but Pep Guardiola will take the win, of course. It was a game that was in the balance for an hour.
What I love about Manchester City is that they will play their way, no matter if they are at home or away. He [Guardiola] could have brought Raheem Sterling off at the weekend, but he likes to keep attackers on.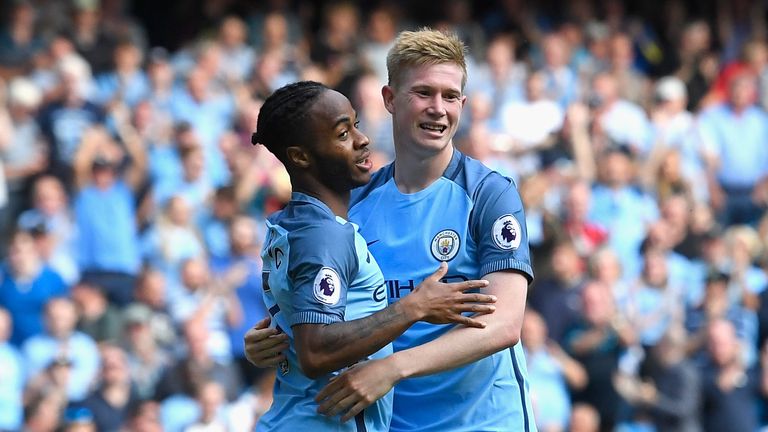 They had one of those games at Swansea that you'll forget at the end of the season. Swansea is not an easy place to go, ask Chelsea.
Manchester United - B+
Cottee: Once they had weathered the early pressure from Leicester, they were excellent. To score the four goals and not have do anything in the second half shows just how good they were.
Paul Pogba looked the part, and seemed to have much more freedom. It was more like what you would expect from United.
Tottenham - B+
Cascarino: When you lose your talisman [Harry Kane] it looked like they might struggle, but Vincent Janssen led the line brilliantly, and helped create for others.
The first-half performance was especially impressive, and they really should have been further in front at the break, but with a defence which is probably the most solid in the Premier League, they can sit back on a one-goal lead. It was a really good performance.
Southampton - B+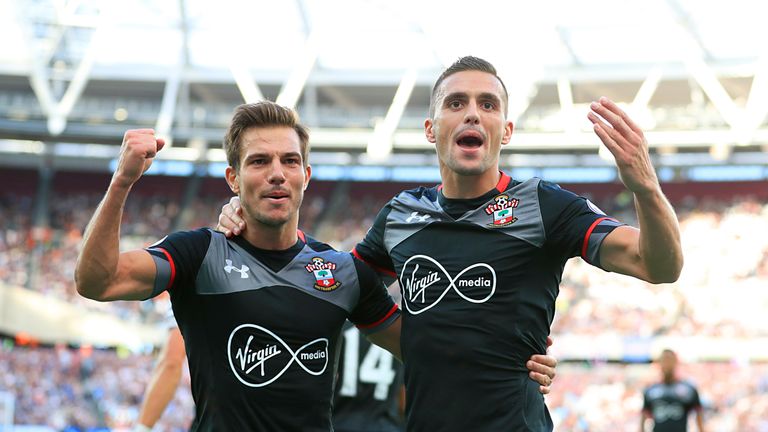 Cottee: Southampton were excellent. They played really, really well. The only reason they don't get an A is because in the first-half they were a little bit defensive, and didn't create a lot of chances.
In the second half they did everything right, and in Jose Fonte and Virgil van Dijk they have two of the best centre-halves in the Premier League.
They get rid of their best players and manager every year and still excel. How do they do it?
Crystal Palace - B
Cottee: They have all the talent in the world going forward, but you can't keep coming from behind to win games, they need to shore it up a little.
They played well to come back, though, and deserve plenty of credit. Alan Pardew has bought well in the summer, and you could see in that second half what talent they have.
Swansea - C
Cascarino: There is a lot of harsh talk about a change of manager at Swansea. Fernando Llorente getting a goal was a big plus for them, as they cannot just rely on Gylfi Sigurdsson to come from deep.
They lost the game, but were up against the best footballing team in the country.
Stoke - C
Cascarino: Stoke's defenders are playing like they are frightened. They look a little bit unsure about how to go about their jobs, and you could see that late on against West Brom.
They have been hit the hardest by this clamping down on grappling, as it has changed the way they defend set pieces.
They still get a C as they were much-improved for most of the game - but they have to hold on.
West Brom - C
Cascarino: They probably didn't deserve a point from this, as Stoke should have had the game wrapped up, but West Brom will do that to you, by scrapping and not giving up.
They got a goal back from a set piece, and they will always be a threat from them.
Middlesbrough - C
Cascarino: I look at Boro, and while they have Alvaro Negredo, David Nugent, Jordan Rhodes, I don't see a lot of goals in them, there isn't much there.
They are going to have to be very strong defensively, and they weren't in the first half against Spurs. Their character in the second half, which nearly saw them get something out of the game, gets them a better mark.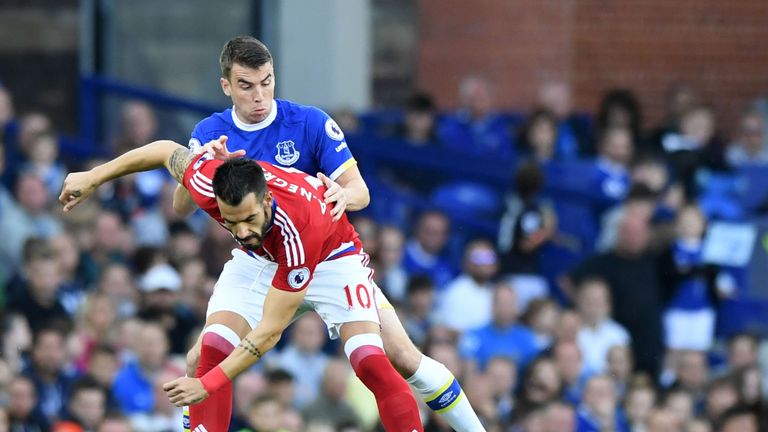 Hull - C
Cottee: I can't be too harsh on Hull on Saturday. To have seven points, with the games that Hull have had is incredible.
Saturday was just a step too far for this team. They still worked hard, David Meyler got the goal, but with the sending off, it was always going to an uphill battle.
Everton - C-
Cottee: They lost in the cup in midweek, putting out a strong team, then they go and lose at Bournemouth. After what happened there last year. It is obviously not one of their favourite grounds.
It was a poor, poor performance. With the greatest of respects to Bournemouth, if Everton want to consider themselves title challengers or top four contenders, which is more realistic, they have to win games like this.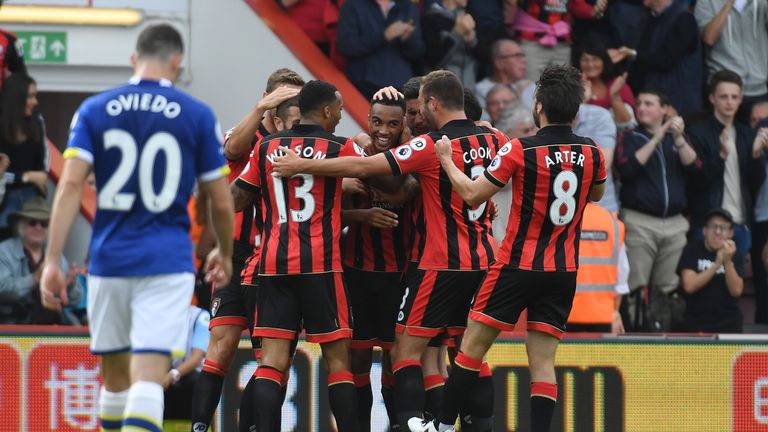 Like Man City did at Swansea, you go there, don't play well, but get the three points. There were very few chances created. It is still a good start to the season.
Sunderland - C -
Cottee: They have one of the best goalscorers in the Premier League in Jermain Defoe, and without him they'd have been down last season. Sunderland are in trouble.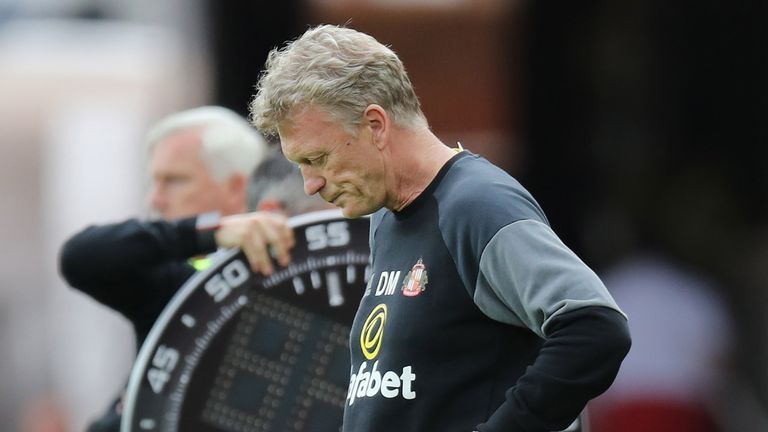 Defensively, they are not good enough. Once that first Palace goal went in, they were on the back foot. Everyone got nervous, the whole ground did, and you could see that equaliser was going to come.
Disastrous defeat for Sunderland. They get a better mark for going two goals up, but defensively they have a lot of work to do.
Leicester - D
Cottee: Last season they were outstanding in every respect. I know they have distractions, and it is only natural for the minds of the players who were there last year to wander a bit, thinking about the Champions League, but it is so important for a club like Leicester to keep their concentration.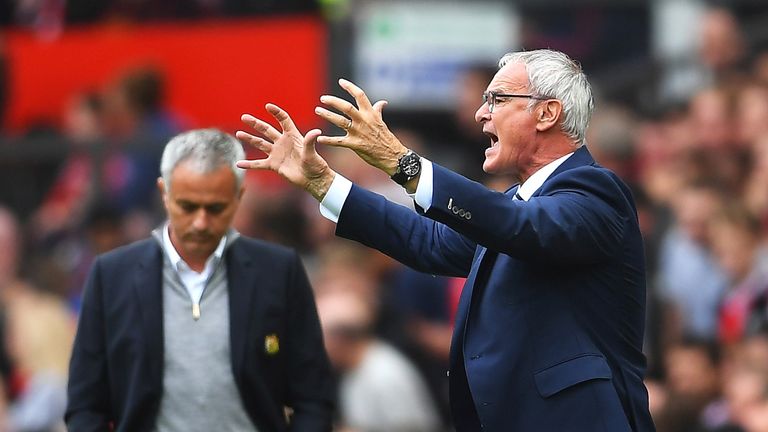 Let's not forget, this was a side in League One not long ago, but you have to get your bread and butter right, and to concede those three goals from corners was shambolic - it was schoolboy stuff.
It was a poor effort all round from Leicester.
West Ham - E
Cottee: They don't get an F because I don't think any footballer intentionally turns up unwilling to work hard but it was an unacceptable performance.
They didn't look like scoring and couldn't defend - an awful team performance. The players have to take responsibility themselves. Obviously Slaven Bilic has to look at his system and tactics, and he will do that over the course of the next week.
I just hope it hurts the players as much as it hurts the fans, as a lot of fans are really hurting after Sunday.
There is no easy answer. It is one of the most awful feelings - trying to get out of a rut - the only remedy is hard work. The Hammers were awful against Southampton, they must move on, quickly, get together as a group and make sure it doesn't happen again.
Chelsea - E
I would go lower, but the second half was slightly better. The defending was woeful. Poor decisions, too many players way out of sorts, flair players in the team not doing anything. It was a one-man team on the day, as Diego Costa was the only one up for it.
They were second best in every area. They made the job far too easy for Arsenal, David Luiz was defending far too deep, the mistakes were dreadful. It was like watching a mid-table team.
In truth, Chelsea haven't really played well all season. Only the Burnley game was acceptable. Where do they go from here? It is not that big of a surprise when you have the same defence that were so poor last season. Conte will make changes.
Do you agree with Tony Cottee and Tony Cascarino's grades? If you are reading on online let us know what you think, by leaving a comment below or tweeting us @SkyFootball.
Watch every minute of the Ryder Cup, plus Friday Night Football and the Malaysia Grand Prix, on NOW TV for £10.99. No contract.