Liverpool boss Jurgen Klopp expects a battle in the Merseyside derby against Everton
By Allan Valente
Last Updated: 17/12/16 4:36pm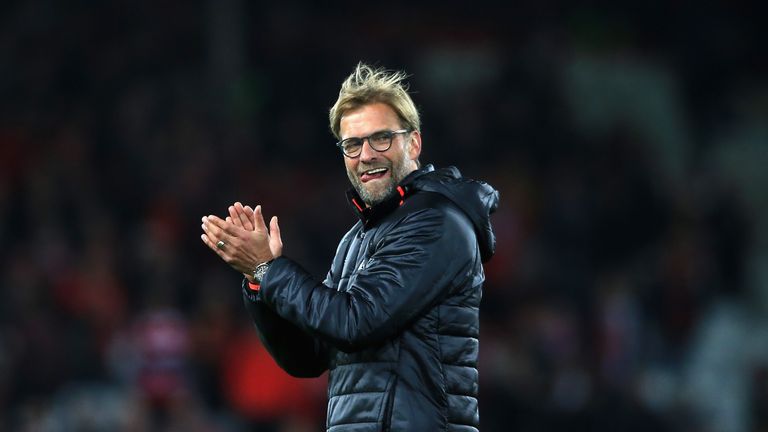 Liverpool boss Jurgen Klopp is expecting a battle in his first "special" Merseyside derby at Goodison Park against Everton on Monday.
The German guided Liverpool to a 4-0 win over Everton at Anfield last April but is yet to take part in a Merseyside derby as a visiting manager after taking over in October last year from Brendan Rodgers, who parted company with the club after the Reds were held to a 1-1 draw at Goodison.
Liverpool go into Mersey Monday, live on Sky Sports 1 HD, looking to keep pace with Chelsea at the top of the Premier League and Klopp revealed he watched Hollywood boxing movie Creed, starring WBC cruiserweight champion Tony Bellew and which used Goodison Park to film its final scenes, for an insight.
"For me it's really special because it's my first time at Goodison Park. Yesterday, I watched the movie Creed - it was my first impression of Goodison Park," Klopp said.
"It's a very, very, very, very big game. The good thing around the derby is that I don't have to say a lot because everyone knows what it is. It's pretty special.
"I'm really looking forward to it, it's a very important moment in the season. Both teams lately, after the last game, are in a good mood. We watched the game together in the hotel in Middlesbrough, Everton v Arsenal.
"You could already see the atmosphere there was good, we were quite excited about the game so it was intense and good to see. It will be a real battle between two good teams against each other in my first time at Goodison Park."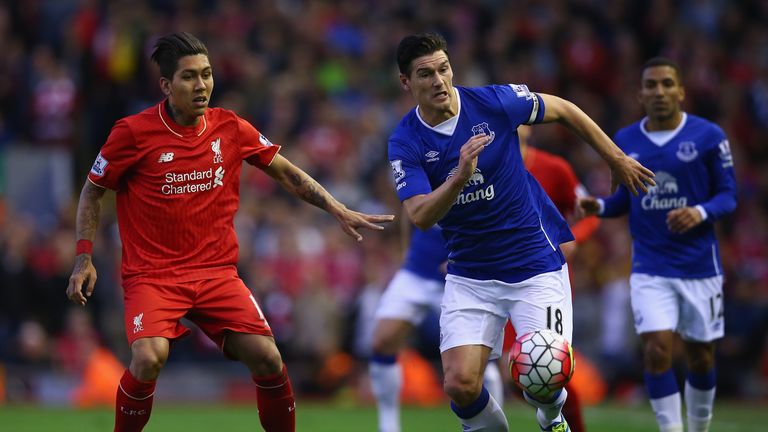 The Liverpool boss said he watched the last Merseyside derby at Goodison before being appointed at Anfield shortly afterwards.
"I watched the last derby at Goodison live on TV. [Danny] Ings and [Romelu] Lukaku scored. I know about the big rivalry between the clubs," he said. "I didn't know in that moment I would be Liverpool coach a few days later! I had time, it was good.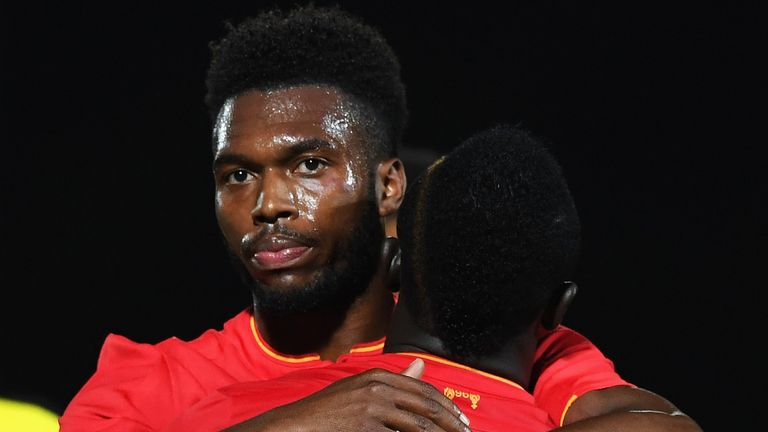 "I can't say Everton is my enemy since I am 12 years old. I like how Liverpool, the city, lives with these two big clubs. I have never had any issue with Everton fans. But it's the game for us, we have to respect this and we will. I'm quite good at adapting to this."
Daniel Sturridge and Emre Can may play some part in the game for Liverpool but Klopp said no decision has been taken on defender Joel Matip, who is struggling with an ankle injury.
"It's a maybe [for Sturridge]. He's closer to team training than last week. It's possible we could work with him today or tomorrow. In our situation of course [he could play]. He cannot be at 100 per cent but having Daniel Sturridge for 20 minutes? That would be fantastic.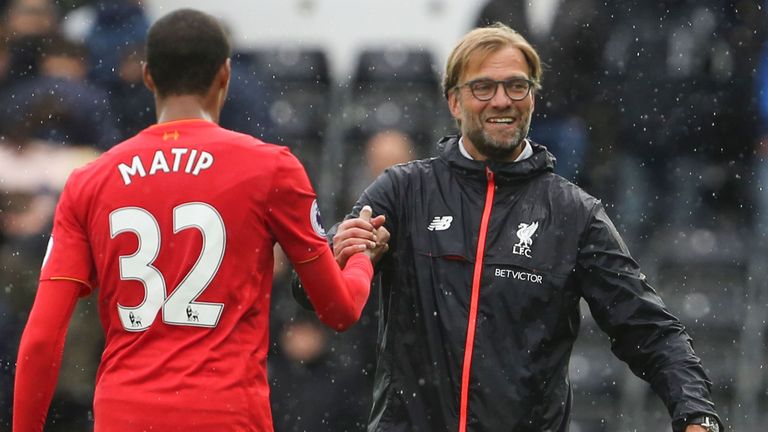 "Emre is in a pretty good way. Strange injury - felt no pain yesterday. If he is ready to train today or tomorrow he will be involved.
"We cannot push him [Matip] through, that's a fact. He did a few bits of training before Middlesbrough, he said he could not sprint. We haven't made a decision - painful ankle. We have to see whether to try him for Everton or give him few more days."