Barcelona's Luis Suarez found life difficult as Liverpool captain
By James Dale
Last Updated: 07/03/17 6:17pm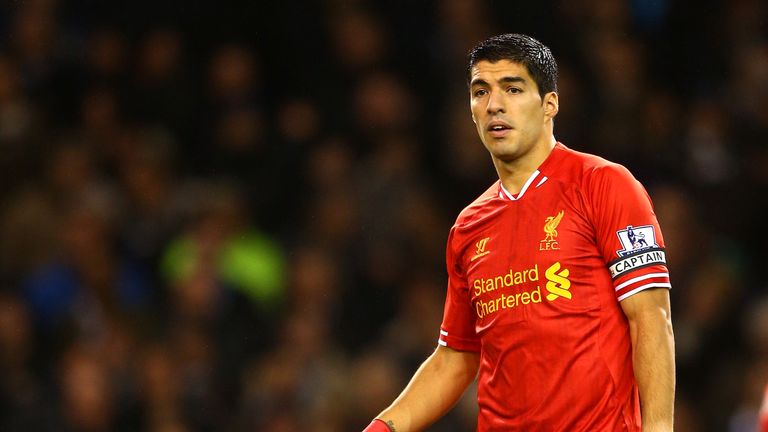 "Shy" Luis Suarez admits he found it difficult to be Liverpool captain and prefers keeping a lower profile at Barcelona.
The Uruguay international stepped in to wear the captain's armband on occasion during his time at Anfield when the Reds were without usual skipper Steven Gerrard.
Barcelona's abundance of long-serving players has seen the 30-year-old take a more back-seat role at the Nou Camp since moving from Merseyside in 2014, but Suarez claims staying out of the limelight suits him.
"I like the low profile, to be a player among the others," Suarez told France Football.
"I am there to give a helping hand to the team but taking decisions, that is not really my thing. At Liverpool, I had the chance to be captain and it was not easy for me.
"Even if people find it hard to believe, I am someone quite shy. I am not used to pushing myself forward."
Five-time Ballon d'Or winner Lionel Messi is understudy to Andres Iniesta as captain of Barcelona, who are looking to overturn the 4-0 deficit from their first-leg defeat to Paris Saint-Germain in the Champions League round of 16.
Suarez almost helped steer Liverpool to the Premier League title under Brendan Rodgers in 2014, earning the PFA and FWA Player of the Year awards in the process, and the striker insists he is content with his career achievements.
"There are players who are more marketable than me, more gifted with the media, but that does not bother me," Suarez added.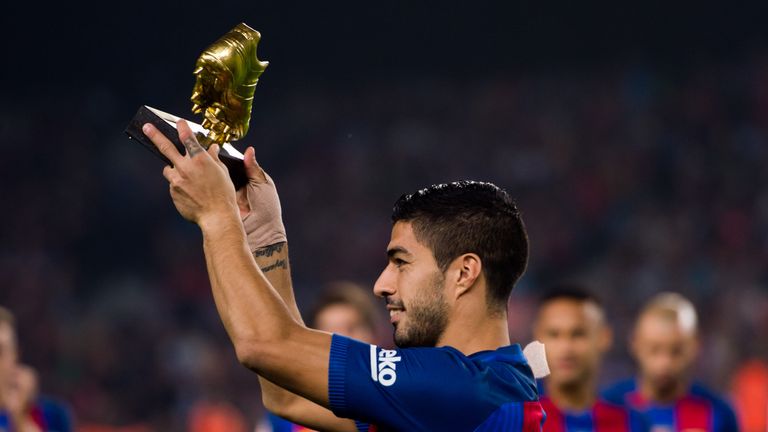 "The individual titles that I have been able to win, I got them on the pitch thanks to my performances and the help of my team-mates.
"In England, I had the luck to be recognised at the same time by the players and the press. At the international level, I know there are players who are above me. But that is not something that bothers me."