Jurgen Klopp believes Liverpool can be top if they consistently perform to 'the highest level'
Last Updated: 30/10/17 2:22pm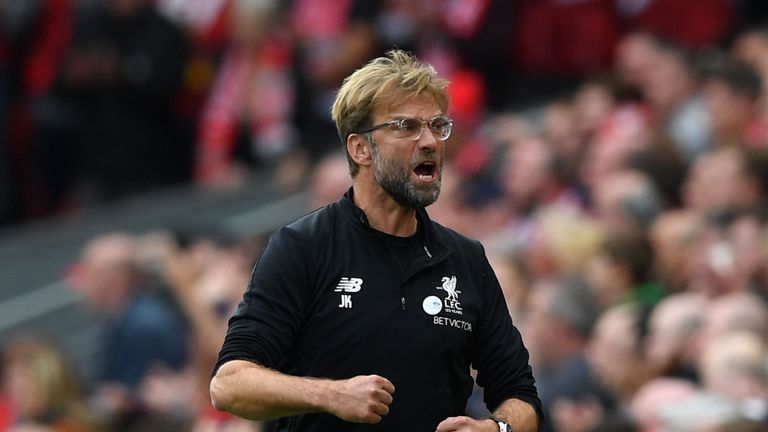 Jurgen Klopp believes Liverpool are "good enough to be top" but has warned his side they need to find more consistency to achieve this goal.
Liverpool beat Huddersfield 3-0 on Saturday to pick up their first Premier League victory since September and move sixth but are 12 points behind current table-toppers Manchester City
The Reds went top of the league last year in early November, however, after being usurped from that position at the end of that month, they failed to regain that position.
"The problem is that here the moment things don't work out, we get compared with the past," Klopp said.
"What you said before the season is immediately the truth: we need to fix the defence etc. Yeah, but it's the middle of the season! We can only fix it on the training pitch.
"How could I talk about it? The only thing the people around do is weaken the players by saying, 'You are not good enough.' It's a little bit of a problem.
"We all have problems. That's how it is - apart from Manchester City obviously at the moment. At the moment they are the best team in the league.
"Do I still think it's possible [to be top]? Yes, 100 per cent. But I know too it takes time. That's it. The boys are good enough."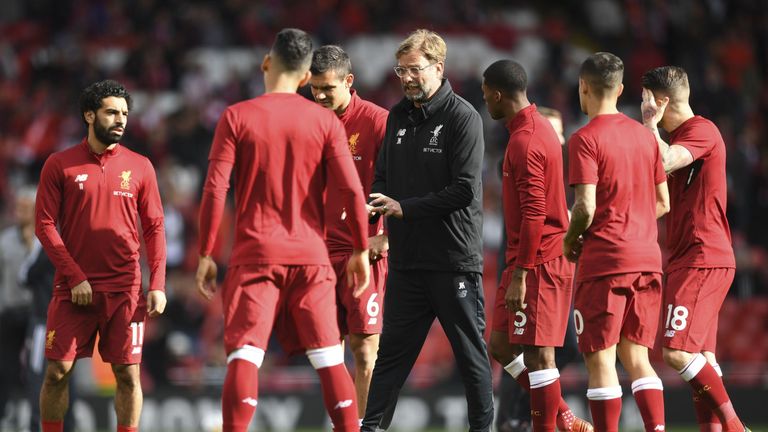 Reflecting on the last 12 months, Klopp said: "Top of the table was a wonderful moment, we played wonderful football - and we've played sometimes wonderful football this season too. But we need to be lucky too.
"We haven't had too much luck so far, that's the truth. But you cannot ask for luck. You cannot say, 'Where's the luck?' You have to work until the luck happens.
"Yes, we were ahead of schedule [going top] - that is clear. But everything could have happened from this point: no injuries, bah, bah, bah.
"We are able to perform on the highest level. But now we have to find consistency."