Loris Karius eyes long-term future as Liverpool's number one
By Joe Shread
Last Updated: 06/02/18 11:23pm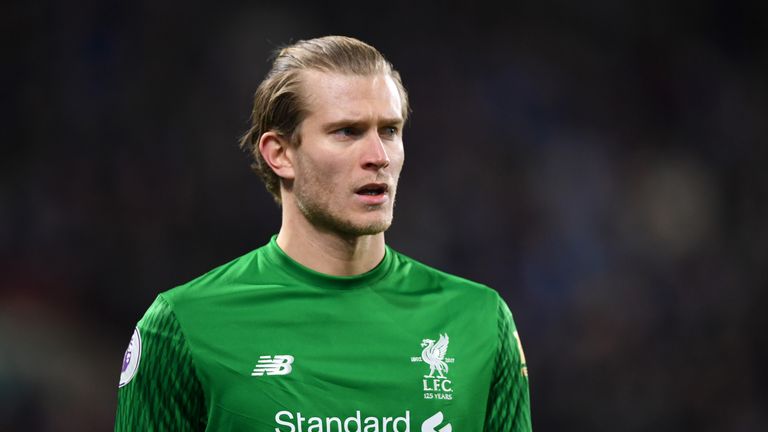 Loris Karius says he is targeting a long run in the Liverpool team after he was installed as the club's No 1 goalkeeper.
Jurgen Klopp insists the German is now his first-choice having finally displaced Simon Mignolet over the last month.
Karius has started Liverpool's last four Premier League games and he is already looking ahead to next season.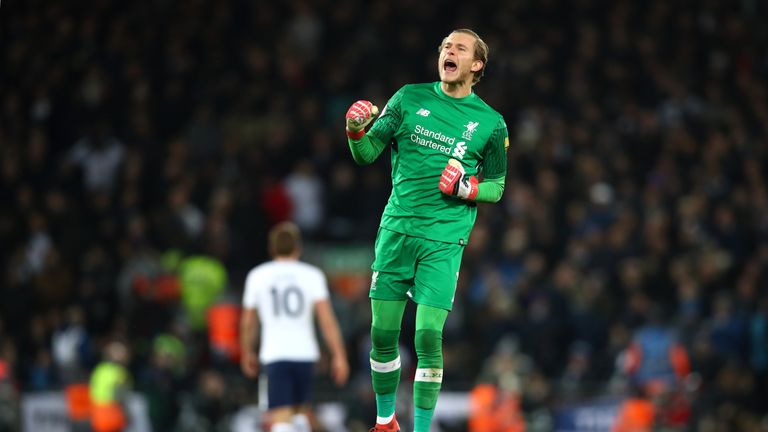 "I just want to present myself well and then I'll have the chance to play at this club for the next season as well. That's the challenge facing me personally," Karius said.
"I also want to help this team achieve as much as we can. As well as the top four, we still have the Champions League. We want to go forward in that and why not win it?"
There has been plenty of speculation that Liverpool will look to sign a new goalkeeper in the summer, with Atletico Madrid's Jan Oblak and Roma's Allison among names linked with the club in the national press.
But Karius is staying calm despite the talk and hopes to prove to Klopp he doesn't need to bring in reinforcements.
"If you read the press as a Liverpool player then every week we would have five new signings in every position. You can't go crazy about the speculation," he said.
"When I look at the training, I think we do have good quality already with the keepers. I think we've been a bit unlucky at times.
"Often you don't have much to do. Then if you don't do something 100 per cent right it weighs a lot heavier than for other goalies at smaller clubs who have several more saves to make in a game.
"That's life at a big club like Liverpool and you have to deal with it."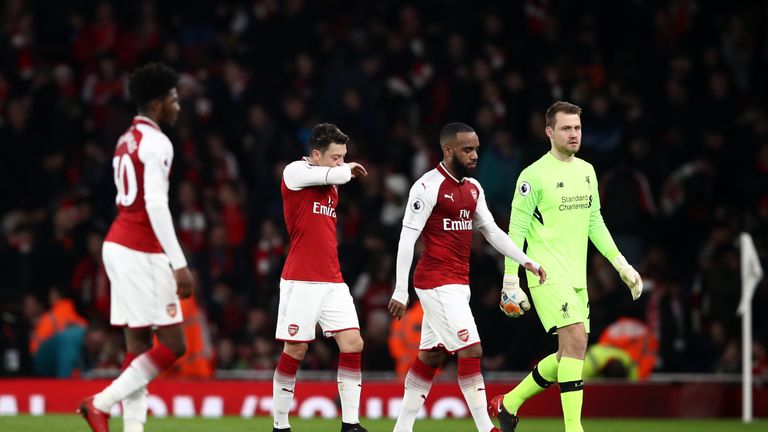 Karius has come in for criticism since becoming Liverpool's No 1 and fingers were pointed at him by some for his role in goals scored by Manchester City's Leroy Sane and Tottenham's Victor Wanyama.
The German was beaten at his near post by Sane in Liverpool's 4-3 victory over City last month, while his punch led to Wanyama's spectacular strike in Sunday's 2-2 draw with Spurs.
Karius said: "Maybe I could have done better against Man City. I didn't see it as a massive mistake because he (Sane) hit it quite well.
"In other games I haven't had too much to do. I've come for crosses and collected them. You can't get frustrated as you know there will be games when the team needs you more and you have to be there.
"I wasn't begging in the other games: 'Please, please, I need a save.' I knew it would come. I had more to do against Tottenham and I tried to help the team.
"My head is right. I feel like I've learned a lot from last season and I feel good."