Liverpool defender Virgil van Dijk has been appointed captain of the Netherlands.
Dutch boss Ronald Koeman confirmed Van Dijk as his new skipper ahead of Friday night's friendly against England in Amsterdam.
The pair previously worked together at Southampton and when speaking about his former boss Van Dijk was full of praise.


"Everybody knows he gave me a chance at Southampton and I am very grateful for what he has done for me so far in my career," Van Dijk said.
"To be named captain of Holland is something very special and it does a lot for me. I hope I can just keep going and get better every day."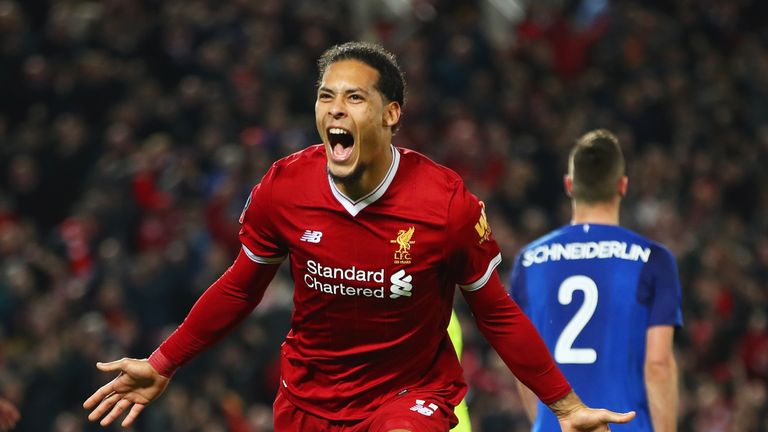 Van Dijk moved to Liverpool from Southampton in January for £75m in what was the highest fee ever paid for a defender and has made a solid start to his career at Anfield.
"I don't know if the move helped with it but the manager gave his explanation why he [Koeman] chose me as a captain," said Van Dijk.
"And the only thing I do is work hard every day and try and do well for Liverpool, that is the main thing. I just try to get the maximum of myself and don't regret anything when I retire."
The 26-year-old could face Liverpool skipper Jordan Henderson in Friday's friendly against England and the defender admitted he may look towards his club captain for inspiration.
"I have been working already with many good captains in my career so far and you take every little bit that makes you better with you," Van Dijk added.
"Jordan is a great captain he has done very well for Liverpool and obviously I look at things he does and hopefully he can make me better as well."