Ronald Koeman faces huge task to rebuild Netherlands national team
Last Updated: 22/03/18 10:54am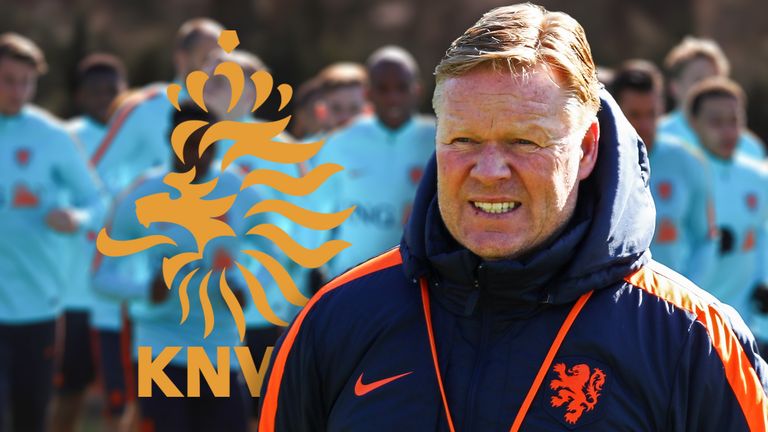 Retired stars, a "lost generation" of Dutch players, and issues with the Eredivisie... Ahead of Friday's friendly with England, Nick Wright looks at the challenge facing Ronald Koeman as he attempts to rebuild the Netherlands national team.
Ronald Koeman says he has been "crazy about football" since his departure from Everton. It was, he added this week, the "right moment" for him to take over the Dutch national team. But was that his craziness talking? Koeman is a legend in the Netherlands for his part in winning the 1988 Euros, but his reputation is on the line now. Can he reverse their decline? Can anyone?
Since the third-placed finish at the 2014 World Cup under Louis van Gaal, Guus Hiddink, Danny Blind and Dick Advocaat have all failed. Hiddink left with their Euro 2016 qualification campaign in disarray, Blind was unable to turn it around, and their efforts to reach the upcoming World Cup went the same way under Advocaat.
They have suffered one mishap after another. The first of two embarrassing losses to Iceland came just months after their run to the latter stages in Brazil. A galling defeat to Bulgaria wrecked their hopes of reaching Russia last year. The Netherlands, an iconic team of the past who were ranked fifth in the world in 2014, now sit 21st in FIFA's standings. They are at their lowest point for generations.
"It has been a very difficult period," Rik Elfrink, a journalist for Algemeen Dagblad, tells Sky Sports. "We did very well at the 2010 and 2014 World Cups, finishing runners-up and third with Wesley Sneijder, Rafael van der Vaart, Arjen Robben and Robin van Persie, but now they are all retired or old. It's a big challenge for Koeman to build a team at the same level."
Koeman can call on Liverpool's Virgil van Dijk and Lazio's Stefan de Vrij at centre-back in addition to Bournemouth's Nathan Ake and Ajax prospect Matthijs de Ligt, but with Sneijder, Van der Vaart, Robben and Van Persie out of the squad, the Netherlands have lost a combined total of 440 international caps and 143 goals at the other end of the pitch.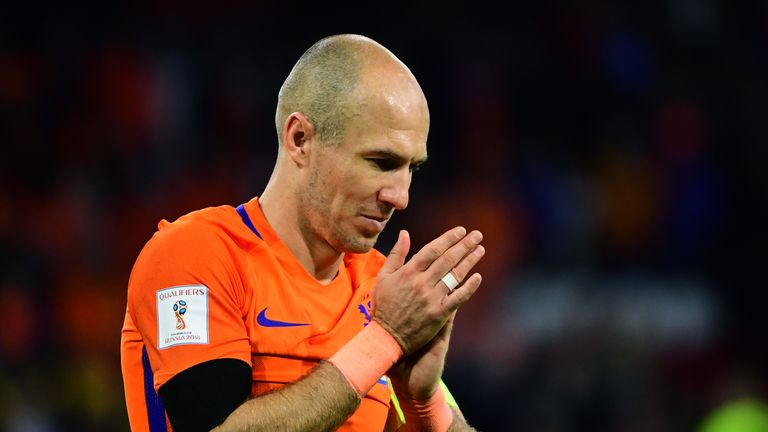 How do you replace that? It's the biggest question facing Koeman. He will be encouraged by Memphis Depay's progress at Lyon and by the Champions League pedigree that Liverpool's Georginio Wijnaldum and Roma's Kevin Strootman can bring to midfield, but there are few proven options beyond that.
"We have a lost generation between 23 and 29, that's what we call them," Martin Wijffels, another journalist for Algemeen Dagblad who has covered the Dutch national team for 15 years, tells Sky Sports. "Wijnaldum and Van Dijk are the only ones playing at the very top level. For the rest, it's difficult.
"Yesterday I asked Koeman if he sees us on the level of Iceland, and he accepted that comparison. They don't have big individual talent but they made a decent squad and reached two tournaments in a row, beating some bigger opponents. We have to build a new team without the world-class quality. We have to be Iceland for the next two, three or four years."
Koeman's remit is to guide the Netherlands to Euro 2020. He hopes to achieve it by rebuilding their confidence, nurturing their identity, and by putting youth at the centre of it all. His first squad, for their friendlies with England and Portugal, contains five uncapped players and six under the age of 22. Ryan Babel, now at Besiktas, is the only inclusion over the age of 30.
Patrick Kluivert's son, Justin, is the most exciting member of the new generation. The 18-year-old has emerged as a major prospect at Ajax, but with Manchester United already reported to be chasing him, Elfrink believes fulfilling his potential on the international stage might depend on what happens next at club level.
"We have some exciting players of around 18 or 19 years old, but we always have them at that age," he says. "They are so young and inexperienced, but a lot of our young talents go away to big clubs too early. Memphis is a good example. When you look back at his move to Manchester United, maybe it was not the best choice for him at that moment.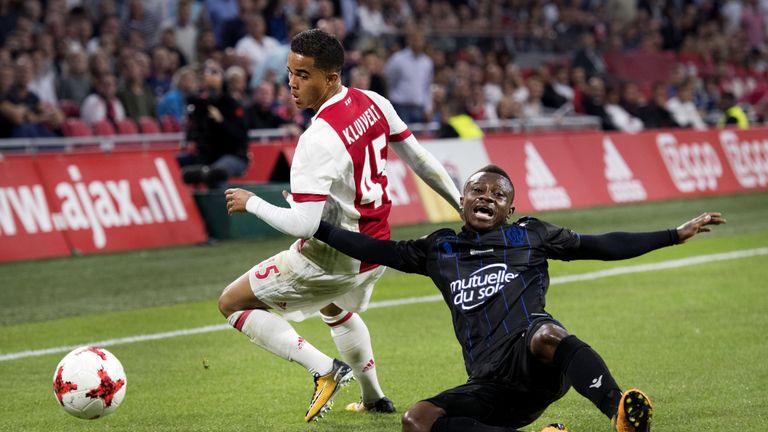 "We can't judge them because the money is so good - no one can say no to five or six million euros a year when there is a salary cap of one million euros at Dutch clubs. But I think it has always hurt us in the last years because some players are on the bench in their new clubs when they should be developing. Some do really well, like Van Persie when he left Feyenoord for Arsenal, but it's difficult. A lot of players get forgotten and it starts when they are teenagers."
Moving too soon can hinder a young Dutch player's development rather than help it, but what's even more worrying for Koeman is that, increasingly, staying in the Eredivise can do the same.
"The new generation are very promising, but the problem in Holland is that they only play with players of their own age - instead of good players from the ages of 26 to 31," says Wijffels. "When Ajax play against Willem II or NAC Breda, what does it really say about their level?"
Ajax's young team earned plaudits on their way to reaching last year's Europa League final, where they were beaten by Manchester United, but this year they did not even make it past the qualifying phase. PSV suffered the same fate, while Eredivisie champions Feyenoord crashed out of the Champions League having lost five out of six group games.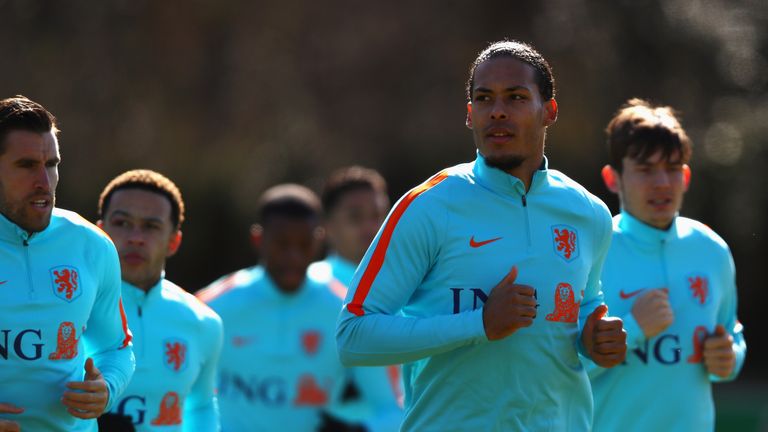 "We have a big problem with our national league in that it is not competitive enough at the moment," says Elfrink. "Players here don't play many top matches because the teams are not doing well in Europe and Ajax, Feyenoord and PSV only play each other twice per year."
"We haven't had this problem before in our whole history," adds Wijffels. "Players like Sneijder and Robben became the best in the Eredivisie but they also did good things in Europe with Ajax and PSV. So when they went to clubs like Real Madrid and Inter Milan, they could become big players. It's difficult to know what route young Dutch players should take now."
It's difficult, too, to see quite what Koeman can do about it. The problems surrounding Dutch football are beyond his control, but he must find a way to work through them knowing failure to reach a third consecutive major tournament is not an option.
"It's a difficult time for Dutch football, but what I think personally is that things can only improve from where they are now," says Elfrink.
Koeman must hope that he is right.