Liverpool's Alex Oxlade-Chamberlain says there is more to come from him
Last Updated: 05/04/18 11:55pm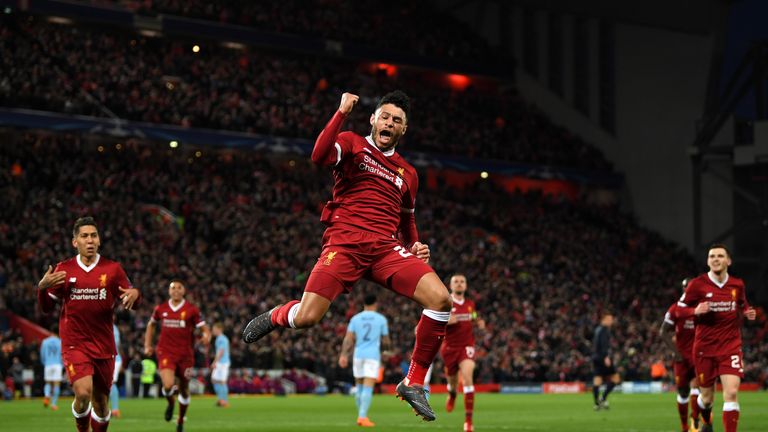 Alex Oxlade-Chamberlain credits Liverpool boss Jurgen Klopp with helping him fulfil his potential following his wonder-strike against Manchester City.
The midfielder notched Liverpool's second in the midweek Champions League victory over City, scoring with a long-range thunderbolt as the Reds ran out 3-0 winners in the first leg.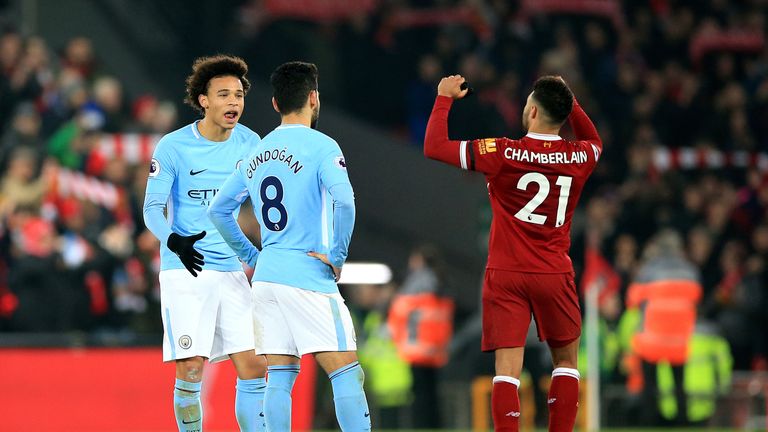 Yet it was only Oxlade-Chamberlain's fifth goal for Liverpool since joining the club in a £40m move from Arsenal last summer - something Klopp has been badgering the midfielder about.
"The manager has been pushing me all season and shouting at me for not taking the game by the scruff of the neck at times, providing those kinds of moments, being the one shooting and making the difference," said Oxlade-Chamberlain, whose Liverpool form has earned an England recall.
"Slowly it is starting to pay off and it helps me to create moments like that and that is what I have wanted to do from midfield.
"It definitely shows why I wanted to come here and I want to keep improving.
"That's the way I've always been. At times it has gone against me because I can be hard on myself and beat myself up a bit.
"It was one of those nights where had I not scored I would have been disappointed in myself. I could have been better on the ball and there are areas I need to improve on and can improve on.
"The goal makes it a little bit nicer to take and that was something great to take away but I have to set the bar high. I have to improve to get to where I want to get and to be as good as I hope to be so I keep working on it."
Before Tuesday's return leg at the Etihad there is the small matter of a Merseyside derby at Everton.
"You don't need reminding how big a game that is going to be, especially at Goodison," Oxlade-Chamberlain added.
"That game will mean just as much if not more for our fans. It is the one of, if not the, biggest game of the season every time we play the derby.
"Then we have a job to do next week again. I don't think we will go into it (against City) with any complacency, we would be stupid if we did that."