Jurgen Klopp criticised Simon Mignolet for publicly questioning Liverpool's decision to prevent him from going out on loan.
Mignolet told Belgian media it was "bizarre" that fellow goalkeeper Loris Karius was allowed to join Besiktas on a two-year loan deal, while he was not allowed to leave Anfield before the end of the transfer window.
"In general, discussing your individual problems in public doesn't make too much sense," said Liverpool boss Klopp.
"It's always better to speak to each other, I'm a big believer in that.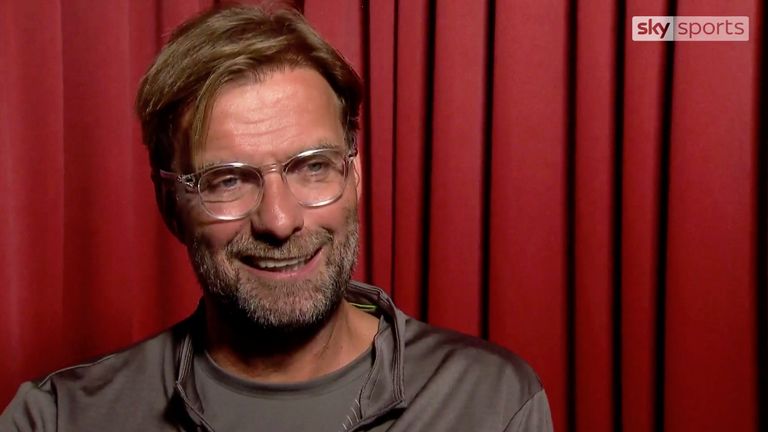 In the first moment when understanding decisions or not, it's always better to talk to me about that directly than newspapers.
Jurgen Klopp
"But it was still okay. If he was happy to be a No 2 then I wouldn't really know him. He's a top professional, a top goalkeeper, and of course he is not happy to be No 2.
"But there are worse things in the world that being No 2 - and you are pretty well paid at Liverpool.
"In the first moment when understanding decisions or not, it's always better to talk to me about that directly than newspapers."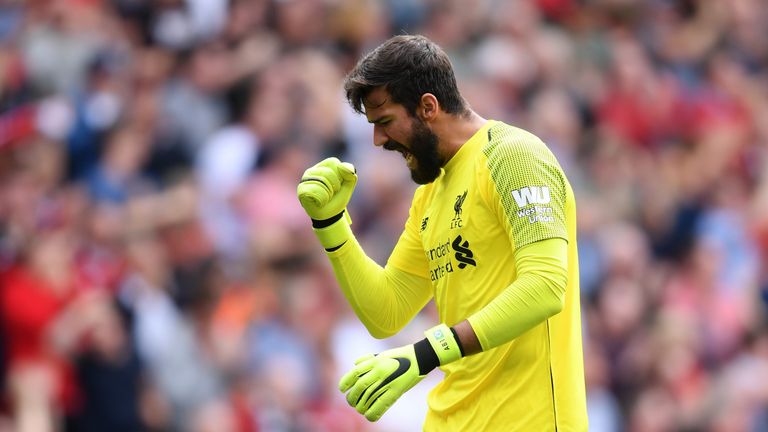 Mignolet is playing second fiddle to Brazil international Alisson, who has made an impressive start to his Liverpool career with three clean sheets in as many games.
Klopp is delighted with the 25-year-old's impact since his £67m transfer from Roma, but says a lot of credit must go to Liverpool's defence.
"He is a good goalkeeper but we have defended well so far," said Klopp. "It's not like he has had 20 shots on target.
"Hopefully it stays like this but you need a goalie who is always spot on and at his highest concentration level. And hopefully at Leicester there will not be 15 shots on target. We have to avoid that and then in specific moments he needs to be there.
"So far so good, nothing to moan about but we know that as a club there will be difficult moments for some players during the season. It's our job to push them as far away as possible."
Last weekend Klopp hired Thomas Gronnemark as a specialist throw-in coach to help their chances of winning silverware, and he says the Dane has already made an impact.
"I never heard about a throw-in coach [before]," said Klopp.
"You know about a lot of different things as a football manager. I played the game, I'm managing for around 18 years, but that doesn't mean I'm a goalkeeping specialist. And I'm obviously not a throw-in specialist.
"I know about different movements but it was not 100 per cent clear. How can I improve the guy with the ball and not only the movement of the other guys?
"When I heard about Thomas I wanted to meet him. And when I met him it was 100 per cent clear I wanted to employ him.
"Now he is here and we work on that from time to time, but we use his information as well during the week when he is not here. We'll use it for the academy as well.
"I must always be the guy who decides when we use them but you cannot have enough specialists around. We have that fitness, medical departments, nutrition and now we have somebody for throw-ins.
"He's good guy. Has he made a difference? Yes, he already has. The boys like it."