Trent Alexander-Arnold chats to Johnny Phillips on Liverpool's defensive improvements, his development under Jurgen Klopp and the challenges ahead for the club.
Can there be a more enjoyable place to turn up for work right now than the Liverpool training ground? Can there be a more fulfilling environment?
In these first six games, Jurgen Klopp's side have embraced the different challenges they have faced and come out on top every time. A week into a gruelling run of seven matches in just 22 days, it is hard to envisage how the team could be better prepared.
Tottenham Hotspur could not put a dent in Liverpool's league form last Saturday and Paris Saint-Germain left Anfield with nothing on Tuesday night in Europe. Further huge tests await in quick succession over the coming fortnight and the players are welcoming them.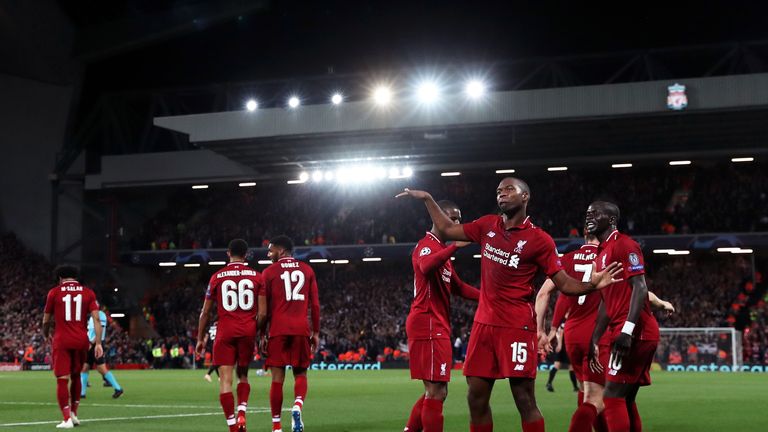 "You just want to be in every day with the other players, you want to play a game every day if you can," says Trent Alexander-Arnold. "You just want to keep the ball rolling and keep the good form coming on. The waits in between games feel longer than when things aren't going well. We're just excited for every game and focussed towards them.
"Last year we had a ruthless front three that were tearing teams apart but now it feels a lot more solid throughout the whole team. It feels stable and really hard to break down. I think even though we're not scoring as many as last year we're not conceding as many, we're showing that we can win 1-0 or win ugly away from home which in the past we haven't really been able to do. It's just a different dynamic to the team with different ways of getting results."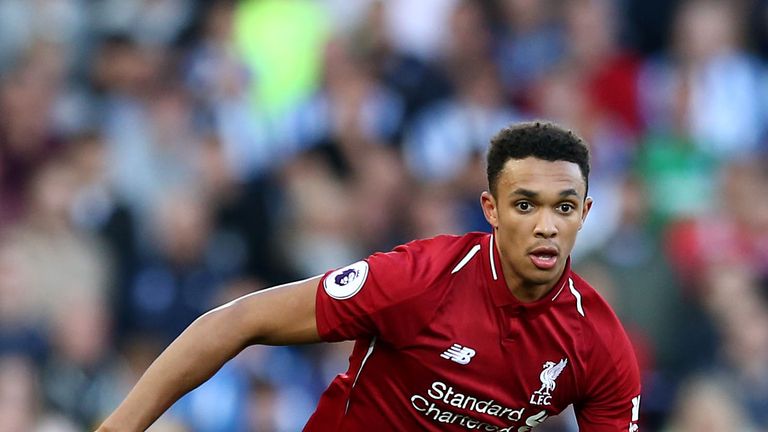 No player epitomises the spirit of hope and determination here more than the local full-back. Those in thrall to statistics can look at the figures he clocked up in midweek when, with Neymar to occupy his mind, Alexander-Arnold excelled in just about every facet of the game.
For those who prefer a less cluttered mind, his natural ability coupled with that tireless running is simply a joy to watch. The 19-year-old chalked up his 50th Liverpool appearance in the 3-2 Champions League victory in midweek, and reflects on how far his game has come since his very first senior game in October 2016.
"Everything about my game has really improved since then. I feel like I've matured a lot since then as well in the decisions I'm making on the pitch and that's thanks to the manager and the team-mates I've got around me who help me every day.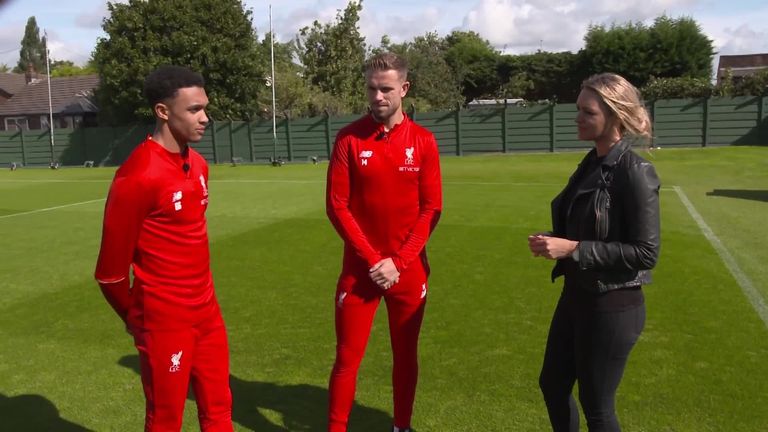 "He [Klopp] wants the best from everyone in his team and he's honest. That's something that I like in him, his honesty, he'll tell you straight. It's good because you know that what he is saying is the truth and you can listen to it and really apply it to yourself. I think that the way he goes about it is perfect. He knows when to be harsh on someone and when to put his arm around someone and help them along in a tough time. I think I've experienced that a few times and it's really helped me to keep pushing forward."
In some respects, the Champions League has been the making of him. Last season began with his free-kick against Hoffenheim in a play-off round victory in August and ended with a final in Kiev against Real Madrid.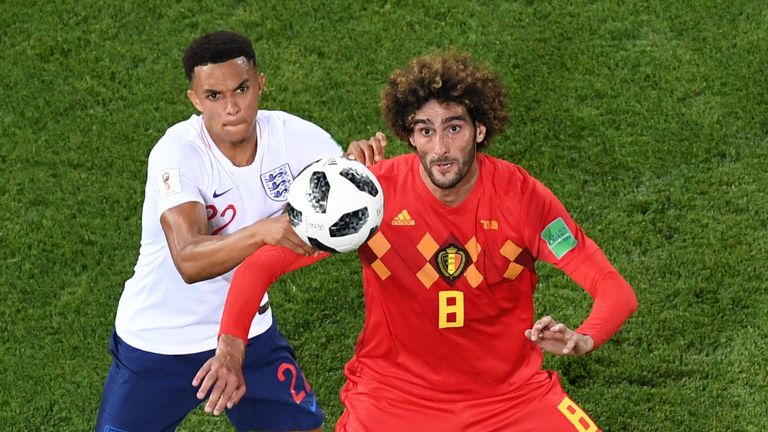 "I always loved watching the Champions League, growing up," he continues. "Now that I've been able to play in it, and especially last season going all the way in it, reaching the final was an unbelievable experience. I think that's helped everyone because I don't think many players had done that in our team so it was an unbelievable experience. A massive lesson to learn in a final is how to win and how to go about it, and what we can learn from that is to push on this season and hopefully take it one step further."
Liverpool's defence, in particular, is beginning to look the part. They have time on their side too. Next to Alexander-Arnold on the pitch is 21-year-old Joe Gomez, who is now established as the right-sided centre-half.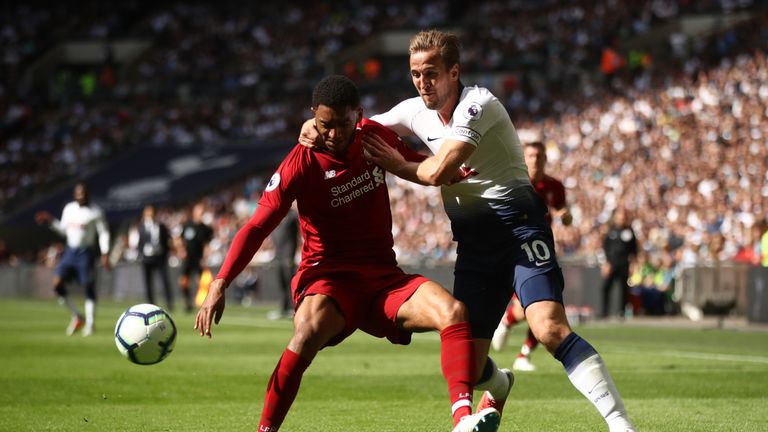 "He's a top player and I think he showed that as soon as he came in," says Alexander-Arnold. "Obviously he got a bad injury which ruled him out for a long time. He's shown now how he's bounced back and I think he's created a really nice bond with Virgil at the back.
"In any successful team there's always quite a stable back four that never changes too much and I think that the manager has done that so far this season, we haven't rotated too much and we're all creating bonds every single game and that really helps."


At 27, Virgil van Dijk is the old fella in comparison to the other three and his assuredness is rubbing off on all those around him.
"Everything he does, he does with confidence. He shows on the pitch that he's confident to do anything and he's not fazed by anything. I think that runs throughout the team now with him bringing it out from the back and playing with such confidence, he's just an unbelievable player and we all look up to him."
Yet there is one other player Alexander-Arnold believes sets the standards for all others. On and off the pitch, James Milner is a source of constant inspiration.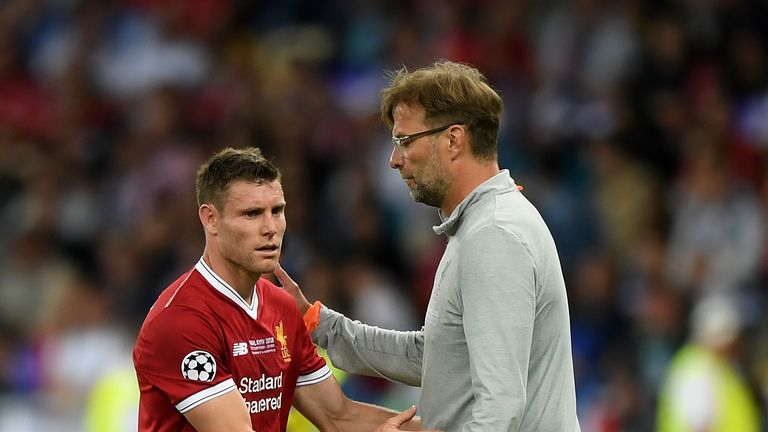 "He's the most consistent player I've ever trained with or played with," he says. "I've never seen him have a bad session or a bad game. He's so reliable and so versatile as well, that's everything you want in a player.
"He'll put his body on the line for the team. He's non-stop, never stops at all, and he's a great person to have in the team. When times are hard he'll put in a tackle that lifts everyone and gets everyone up for the game. He brings the energy that the team needs."
These are the earliest of days, but Liverpool appear to be setting the bar high for a season that promises so much.
Watch Johnny Phillips' interview with Trent Alexander-Arnold in full on Soccer Saturday - Sky Sports News, Saturday, 12pm; Sky Sports Football, 3pm; Sky Sports Premier League, 3.15pm.