Liverpool forward Roberto Firmino admits he was scared of going blind in one eye after suffering an injury against Tottenham last month.
The Brazil striker was taken to hospital for assessment but was later discharged after he was forced off in Liverpool's 2-1 win at Spurs in September.
And ahead of Liverpool's huge Super Sunday clash with Manchester City, the 27-year-old opened up on his initial fears, saying he was afraid there would be permanent damage.
Live Renault Super Sunday


In an exclusive interview with Sky Sports, Firmino said: "I was scared of going blind in one eye and not being able to see again. Thank God nothing like that happened and it gradually improved day after day.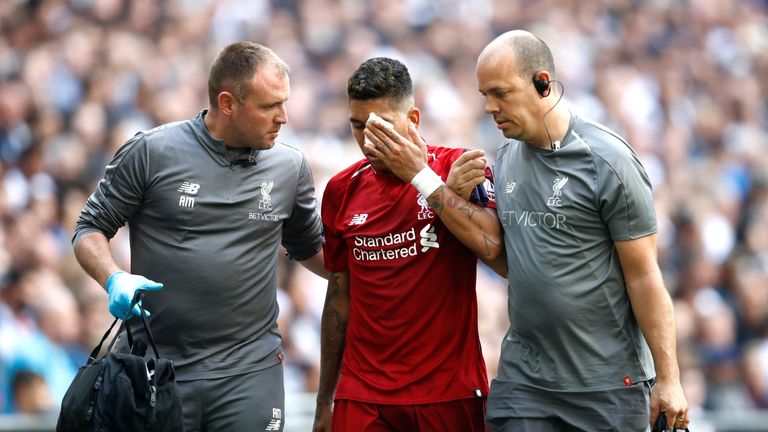 "Of course, I've been taking my medication and looking after it. Your eyes are very important as a professional footballer. Thank God everything is OK now."
Firmino scored what proved to be the winning goal at Wembley but was substituted 20 minutes later following an accidental clash with Jan Vertonghen.
He then scored the winner in a 3-2 win over PSG at Anfield, but Firmino described how he was frightened and "everything was blurry" directly after the incident.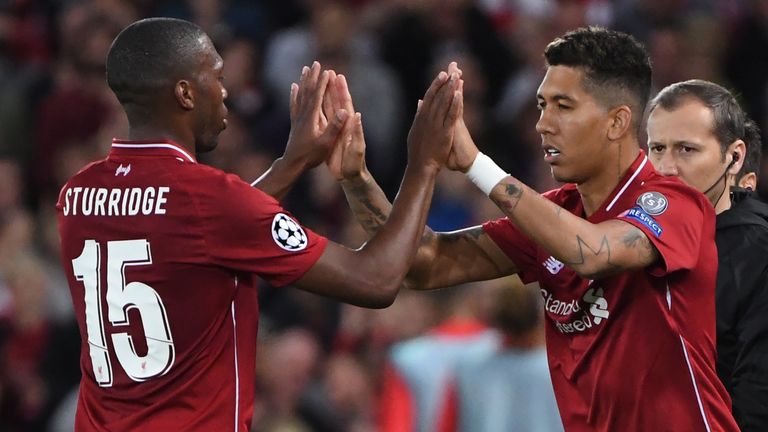 "I was frightened, but the pain gradually passed after the doctor gave me a painkiller and it got better.

"When the incident happened, everything was blurry and I couldn't see out of my left eye.
"It's much better. The pain has gone and I can't feel anything anymore. It's still a bit red, but I hope that clears up over time."
Liverpool v Man City, live on Sky Sports Premier League from 4.30pm on Super Sunday