Liverpool manager Jurgen Klopp unhappy with PSG behaviour in Champions League loss
Liverpool lost 2-1 to PSG in the Champions League on Wednesday
Last Updated: 29/11/18 10:09am
Jurgen Klopp was unhappy with how some PSG players behaved during their Champions League clash with Liverpool, claiming they made the Reds look like "butchers".
Polish referee Szymon Marciniak showed eight yellow cards during the game - six for Liverpool players - in a match littered with fouls and free-kicks on both sides.
Klopp was left disappointed with how PSG conducted themselves as the Reds fell to a 2-1 defeat - accusing them of unsportsmanlike behaviour - but says his Liverpool side need to remain calm in those situations.
"If you act like you die and the next moment you get up again, you give a yellow card. It is not sportsmanlike behaviour," he said.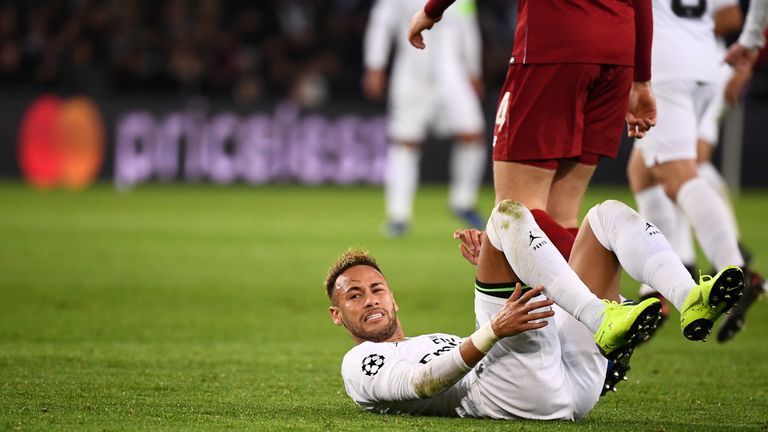 "In the end, it is hectic all the time, everyone is going down and it is not football anymore. It was an important game and everybody tries to do it like they have to. I don't want to say Paris didn't deserve it because they scored two and we scored one.
"I never expect help from a ref, but calm all these things down. It doesn't happen that often to be 100 per cent honest, but it happened tonight and we were not calm enough.
"I know it is really difficult to stay calm in that situation and even Joe Gomez got a yellow card. He is the nicest boy on this planet but he was close to getting red and you thought they were all in danger and that made it quite difficult. But we lost because they scored two and we scored one and we didn't play well enough.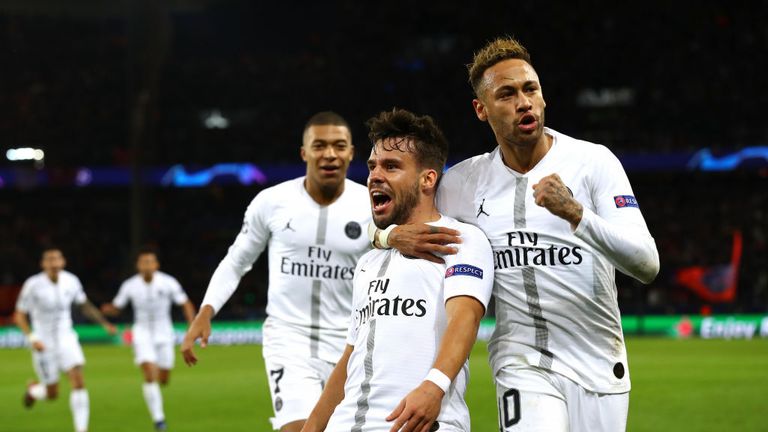 "We chased the game with a lot of passion but Paris were very passionate as well but with the number of interruptions in the game, it was just not cool. Two times in a row, we won the fair play table in England and tonight, we look like butchers when you look at the yellow cards that we had.
"It was clever of PSG. Neymar and a lot of other players went down like it was really something serious and obviously we were not that calm anymore - it makes you aggressive.
"Unfortunately, negative aggression doesn't help in football. That's a job for us to deal with and if the ref lets that happen, you have to deal with it as a team."
Liverpool must now beat Napoli in their final Champions League game by a 1-0 scoreline or by two clear goals, and Klopp wants the Anfield crowd to help them with another special European atmosphere.
"We need Anfield again and we need to create an atmosphere which is really special," he added.
"Napoli are a really strong side and they played here [at the Parc des Princes] well and against us, really well. We were not that good that night but they played really well.
"It's in 12 or 13 days so we have a few other games before that but we have to make a special night of it if we want to go through. If we do that and win it, then we deserve it and if we don't, then we don't deserve it. That's how it is."