Liverpool's rivals are spending heavily but Jurgen Klopp is happy to do things differently this summer. In an exclusive interview with Sky Sports, he explains the thinking behind the European champions' quiet transfer window and gives his view on Manchester City and the title race to come.
It is Monday afternoon, less than 24 hours since Liverpool's frantic Community Shield clash with Manchester City at Wembley, but there is no respite for Jurgen Klopp and his players. Back at Melwood, a media day is in full flow. Between the photo shoots and interviews, there is also the small matter of preparing for Friday's Premier League opener against Norwich, live on Sky Sports Premier League.
The hectic schedule is in keeping with what has been a fraught pre-season. In the space of a month - and despite their previous campaign only finishing with that heady night in Madrid on June 1 - Liverpool have played eight fixtures in four different countries. Results have been mixed. Key players have returned late from international tournaments. But Klopp's enthusiasm is undimmed.
He is taking it all in his stride and he is also buoyed by Liverpool's latest showing on the pitch. Manchester City dominated the first half at Wembley, eventually winning the game on penalties, but Liverpool's second-half response showed Klopp that they are ready for the challenges ahead.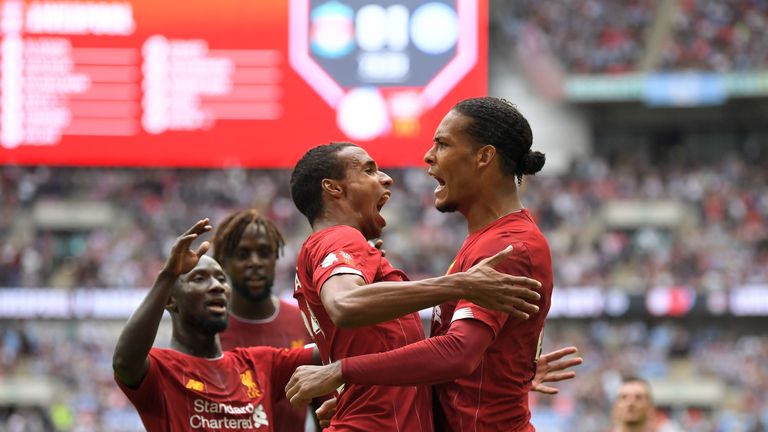 "Look," he tells Sky Sports, holding a cup of tea - he takes it black - in one hand, "when you play City you can be in your best shape, in your best moment of the season, and you still struggle. We are obviously not in our best moment. We had a couple of difficult games for different reasons in pre-season, so we didn't know how it would go.
"But I thought the second half was really, really good. We had to work so hard, but that's good for us because we realised we can work that hard. That's one of the problems with pre-season. You feel the intensity much more. You think, 'Oh, ******* hell.' You are playing City, but you don't fight as much as usual. You accept it more.
"But we were sitting there at half-time and we realised - the lads themselves, too - that we were not exhausted, not completely done, so we could give it a go. I thought it was really good because both sides were going to the limit, physically. We produced chances and we were unlucky not to score more. If there was just another inch on that Salah chance…"
A big, white-toothed grin stretches across Klopp's face. The outcome of Sunday's game will not have much bearing on the season itself, but the ferocity of the encounter certainly suggests City and Liverpool are ready to pick up where they left off. Is Klopp more, or less, worried about Pep Guardiola's side having had the early chance to size them up?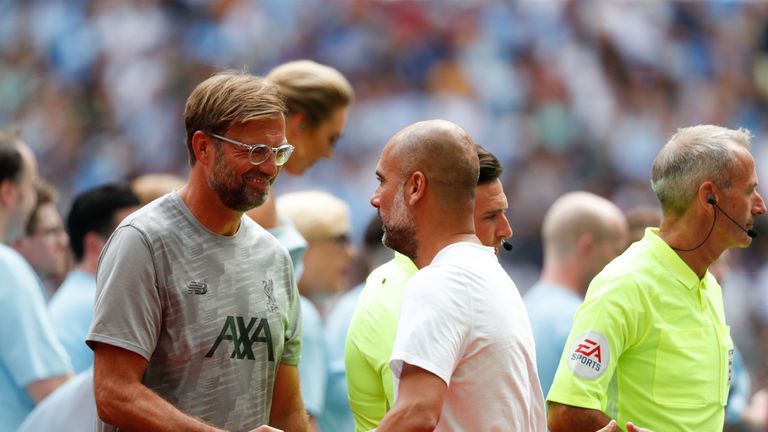 "My respect is too big that I would take one game as an example for how it's going to be this season," he says. "We were not at 100 per cent, City were not at 100 per cent, that's how it is. But I saw a lot of quality things on the City side again."
Klopp references the set-piece routine which led to Raheem Sterling's opening goal - "I have to say, I really liked it," he says - adding: "It's so difficult to defend against them because they use the space so smartly. And then obviously they adapt a bit to us when they play us."
How did he feel City did things differently at Wembley? "They played quite a high number of long balls in behind, which were difficult to defend, but if you have a goalie who can kick it that long, why not do it? It gives us a question to answer for the next game."
A quiet transfer window explained
There is perhaps a hint of cheekiness in Klopp's reference to City's long balls, but his demeanour is certainly serious when the conversation turns to transfers. This summer, Liverpool's only new recruits are two teenagers, Harvey Elliott and Sepp van den Berg, and a back-up goalkeeper, Adrian, who has arrived on a free transfer from West Ham.
Elsewhere, there has been lavish spending. City have broken their transfer record, signing Rodri for £62.5m, while Arsenal and Tottenham have spent £72m and £62.8m on Nicolas Pepe and Tanguy Ndombele respectively. Manchester United just completed an £85m deal for Harry Maguire. Even Chelsea, in the grips of a transfer ban, have spent more than Liverpool.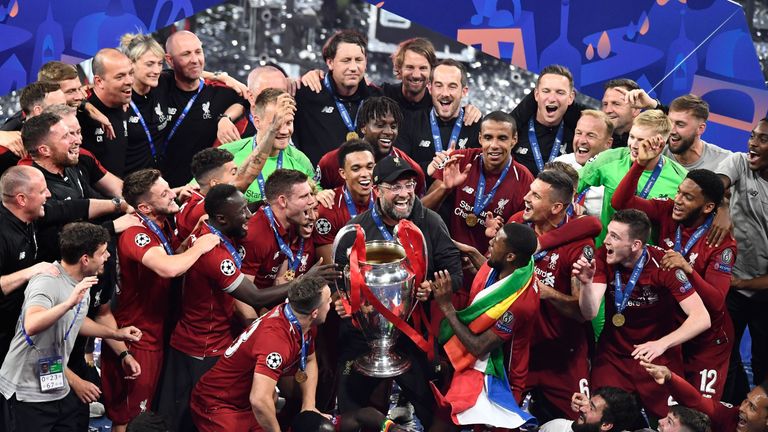 Even after Liverpool's Champions League triumph, the absence of serious spending has caused frustration among some supporters. Klopp is aware that few things excite the public like big-money recruits. But he is unmoved. Liverpool know what they are doing, he says, and he certainly doesn't sound like a man who is about to bow to external pressures.
"You should never do transfers because other clubs are doing transfers. That makes no sense, it's not about that. And if you sit back for a second and have a look at the squad, do we need more players? People will say, yes, we need a substitute for Sadio Mane, for Mohamed Salah, whatever.
"But those players are here. So, do you get a one-for-one replacement? A big signing? People think that players from other clubs, other countries, are better than the players we have here but without really having the proof, because those players haven't played here, or whatever else.
"It's just that what is new is seen as more exciting. It's like with a new car. Your old car is completely reliable, but you want a new one and two weeks later it breaks down. It looks better, but obviously it's not that good."
Klopp irked Guardiola with his comments on transfer spending last week. He insists his words were misinterpreted, that they were not made in reference to other clubs, but he stands by the message. Liverpool, he says, do not have the resources to repeat last year's spending. And besides, it's not easy to strengthen a Champions League-winning team.
"When I said we have to pay bills, that's normal," he says. "I know people took that as criticism for other clubs, but it was not the intention. I was just explaining our situation. Sorry, but we do have to pay bills. And that's all good. We invested in the team last season. We have the team, now let's work with the team and see what we do with it later.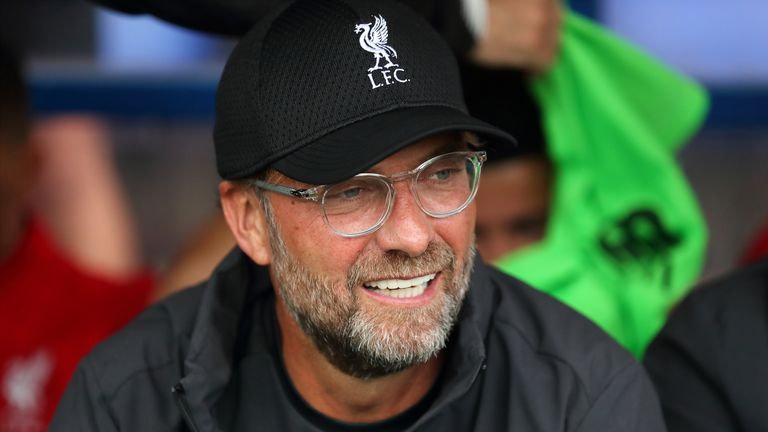 It's like with a new car. Your old car is completely reliable, but you want a new one and two weeks later it breaks down. It looks better, but obviously it's not that good.
"New players are never the only solution. And making this team stronger, the starting line-up, that's really difficult and very expensive and we don't have that money. That's how it is. You cannot go out with £150m or £200m and just say, 'Yes, that's the guy we need and he can make us better'.
"Because, also, that would only be if one of the others cannot play. These players, you can't really get, because they ask, 'When will I play?' and I have to tell them, 'When he is ill or when he leaves.' It makes it even more difficult.


"It's the price you pay for success and for having a good team, and it's also why I say settle down, watch, work, improve - because we have to - and then," Klopp slaps his hand onto his thigh with a loud clap, "find the solutions in the moments when you need them."
This season, Klopp hopes those solutions will come from within. He has already tipped the 19-year-old Rhian Brewster for a breakthrough and it is perhaps not insignificant that, shortly before this interview, Elliott and Van den Berg could also be seen taking part in first-team photo sessions.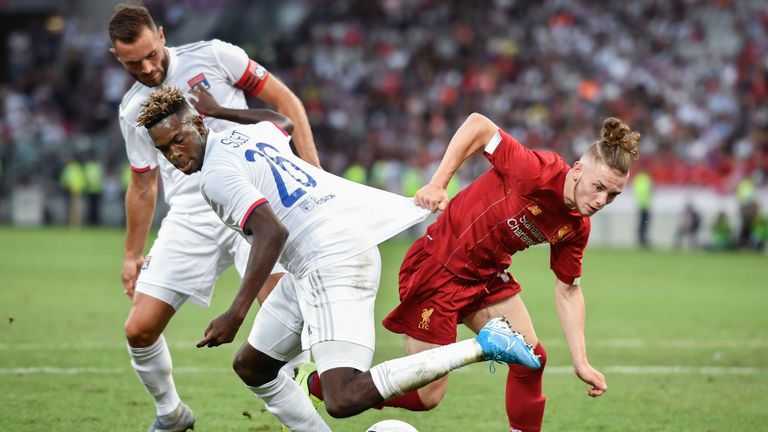 "Our experience helps them," says Klopp. "We will try to keep them out of the public eye as they make themselves ready for the moment they make the step into the Premier League, but it's really nice seeing these boys in training because the excitement and freshness they are showing is really unbelievable. It keeps you young. Milly [James Milner] could be the father of Harvey, so it's unbelievable. It's really enjoyable."
It's not just the young players waiting in the wings, either. Alex Oxlade-Chamberlain and Adam Lallana are fit again and Naby Keita has a season of adaptation behind him. "People forget that," says Klopp. "It means whoever wants to start has to be at his top level. We have proper competition and that's exactly what you need. Motivation will not be an issue."
Klopp also points out that Liverpool's improvement last season was not solely down to new signings. They refined their tactical approach, too, switching the emphasis from counter-pressing to control and eschewing their gung-ho instincts to become a more complete proposition. Klopp now expects the evolution to continue.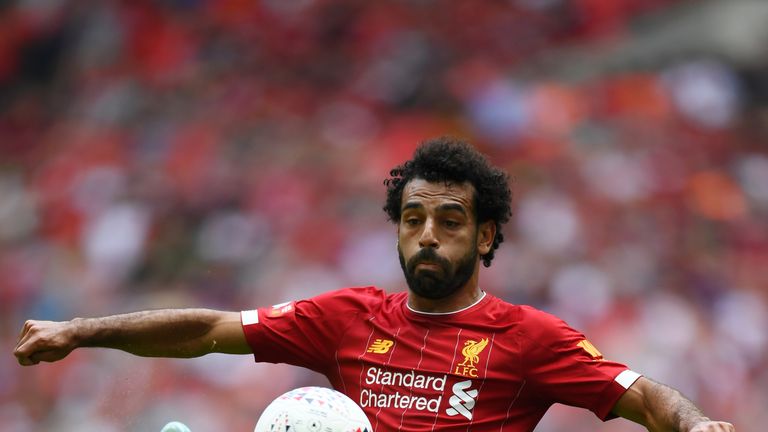 "We have to evolve because the situation around us is always changing. You cannot go to another club and just do what you want to do without thinking for a second about what they do. Your tactics can influence your opponents' game, and that means their tactics can influence your game.
"We had to improve last season and we did. That was very important, staying patient in stressful moments, staying convinced about what we are doing and all that stuff. There are a lot of things we can still improve, but first and foremost, we need to reach that level again. That's not guaranteed. You can't just switch on and say you will do it."
Six title contenders… or more
City have set a relentless pace over the last two years and the need to avoid complacency this season will be even greater if, as Guardiola said in his post-match press conference at Wembley, there are more sides competing for the title. Klopp agrees that Tottenham, Chelsea, Arsenal and Manchester United are all in contention and he doesn't stop there.
"I'd say there are at least six teams in contention," he says. "Everton, for example, have tried to stay very ambitious. They have done a lot and I think there are still maybe a couple of players to come in. They had a good team last year and they have improved, with very interesting signings.
"I don't know where people get the idea that Arsenal will not challenge, that Chelsea will not challenge with Frank [Lampard] bringing complete excitement to the club.
"Okay, they cannot really be busy in the transfer window, but after years when all the young boys were on loan, now they finally bring them back and get the benefit of that. It's like it's made for a transfer ban. Now [Tammy] Abraham and all these other guys come back and it's a fantastic team."
Liverpool won't have to wait long to test themselves against Chelsea and Arsenal - they face both sides within the first six weeks of the season - but it all starts with the visit of newly-promoted Norwich on Friday. The last time the two sides met, just three months after Klopp's appointment in 2015, Liverpool were 5-4 winners in a crazy game at Carrow Road.
Will Klopp allow himself a moment to reflect on just how far Liverpool have come since then? "No, no, no," he says, grinning again. "I don't have to and there's no time to, anyway. It has been incredible so far, but I just go in the other direction. Let's hope there are some more good times to come."
Our biggest season yet on Sky Sports
The Premier League is back and you can watch more games than ever before on Sky Sports. We'll show 128 Premier League games exclusively live - and have the first pick of matches every weekend.
We have new Saturday Night Football slots, with games every weekend at 5.30pm, Friday Night Football, Super Sunday and Monday Night Football.
Plus, you'll be able to watch Premier League highlights shortly after the full-time whistle on the Sky Sports website and app - without being a Sky Sports subscriber.
As well as all that great live action, we'll also bring you Saturday Social (9.30am, Saturdays), Soccer AM (10.30am, Saturdays), Soccer Saturday (12pm, Saturdays), Sunday Supplement (10am, Sundays), Goals on Sunday (11.30am, Sundays) and The Debate (weeknights) for the best reaction and analysis.
Watch more games this season for less with our Total Football Offer. Sky Sports Football and Sky Sports Premier League channels for just £18 extra a month!