Liverpool sporting director Michael Edwards has confirmed he will step down from his position at the end of the season.
Edwards first joined Liverpool in November 2011 and has played a key role in the club's successful recruitment in recent seasons.
He has confirmed he will leave the club when his current deal expires in the summer of 2022, and will be replaced by deputy sporting director Julian Ward.
Liverpool's owners Fenway Sports Group made repeated unsuccessful attempts to persuade Edwards to extend his contract.
Edwards is not planning to move to Newcastle despite their new Saudi-led ownership looking for experienced backroom staff, according to the PA news agency.
In an open letter to Liverpool supporters, Edwards wrote: "Ten years - that's a pretty long time in anyone's working life.
"In football terms it is an era in itself, particularly at a club like Liverpool where the expectations and standards are never anything other than as high as the supporters deserve.
"To be part of this club during this period has been a privilege due to the people I have been fortunate enough to work with and the success we have enjoyed. But all good things must come to an end and, in my case, I recently completed my final summer window as Liverpool sporting director.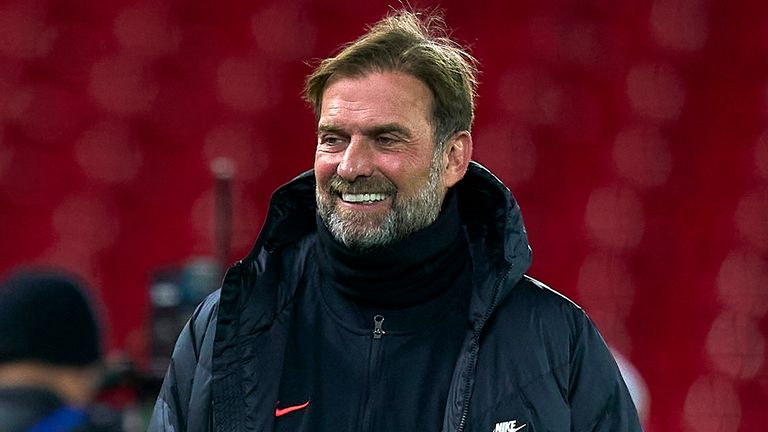 "Even writing those words seems a bit surreal, but at the end of this season I will pack up my laptop and leave my office at the AXA Training Centre for the last time."
Edwards added: "I had always planned to cap my time at the club to a maximum of 10 years. I've loved working here, but I am a big believer in change. I think it's good for the individual and, in a work setting, good for the employer too.
"Over my time here we have changed so many things (hopefully for the better) but someone new brings a different perspective, new ideas and can hopefully build on (or change) the things that have been put in place beforehand.
"That's how I believe businesses/football clubs stay ahead; you need to evolve and at the heart of this kind of process is always people. That evolution has always been central to Liverpool's history and I hope that this is one thing that doesn't change."
Edwards reserved special praise for Liverpool boss Jurgen Klopp and believes the German will go down as one of the greatest managers in the club's history after winning both the Premier League and Champions League.
"Being manager of Liverpool is probably harder than playing (the shirt hangs heavy, so they say), but he has delivered so much joy to the fans and reasserted so many of the club's historical values that he will go down in history as one of the club's managerial greats," Edwards wrote.
"He is a demanding man - he wants to win, whether it's padel tennis or a Champions League final - and he has led the team incredibly well over my time at LFC.
"Julian and Jurgen have a very good relationship and moving forward I am confident that they will bring the club more success."
Edwards' praise for Klopp was returned by the manager, who told Liverpool's website: "I know he isn't leaving immediately or in haste, which is cool, so we still have some time to work together.
"If we are as fortunate and blessed as we have been so far, maybe we can create more special memories for our club in this remaining time.
"He has been a constant presence during my period at LFC and his contribution to our success is clear for everyone to see.
"I have complete trust in Mike Gordon [FSG president] and the wider ownership group in their vision for what comes next.
"Julian and I have worked closely since he became loans and pathway manager, plus even more so in his wider role during the past 12 months.
"We have so many brilliant people here, all of whom contribute to what we have achieved and I have nothing but confidence we will continue to develop, progress and improve as an organisation."
Gordon, a Liverpool director and FSG's go-to man on club issues, praised the work of Edwards, saying: "Michael's contribution and achievements will stand the test of time given the role he has played in helping to rebuild and shape the club into what we see today."
Analysis: Edwards key to Liverpool's transformation from challengers to title winners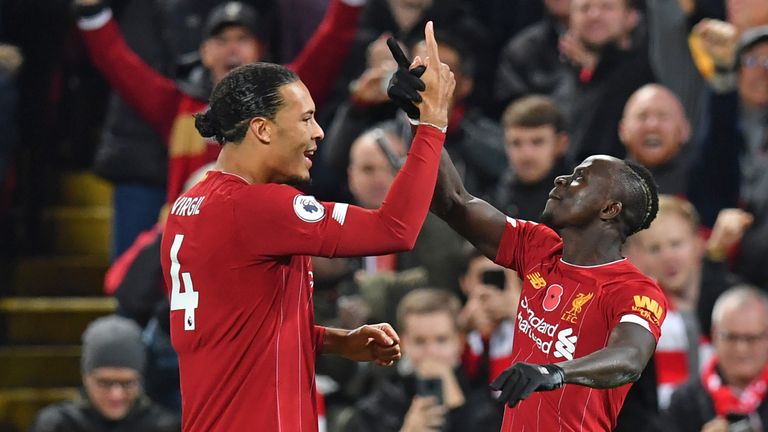 Sky Sports News' Merseyside reporter Vinny O'Connor:

"Edwards has been a key figure in Liverpool's transformation from challengers to title winners both at home and in Europe.
"It is easy to point to his many success stories at Anfield, with the sporting director having played a big role in bringing Virgil van Dijk, Mo Salah, Alisson and Sadio Mane to the club.

"At the same time, Edwards was also integral in the sale of Jordon Ibe, Rhian Brewster and Dominic Solanke for a combined £57.5m, helping to provide manager Jurgen Klopp with further transfer funds.
"The 41-year-old deserves praise for his creative transfer dealings, none more so than when Barcelona's long pursuit of Philippe Coutinho ended in his departure in January 2018.
"Not only was Edwards able to strike a £142m deal for the Brazil playmaker, but he also inserted a clause that if the Catalans were to come back in for any Liverpool player before 2021, they would have to pay an £80m premium on top of any fee agreed.
"Clearly the way he's managed Liverpool's transfer dealings has been key to providing Klopp with a squad that is capable of delivering success."
Who is Julian Ward?
Ward joined Liverpool in 2012 after two years at Manchester City.
He was originally the club's scouting manager for Spain and Portugal, but in 2015 he became the club's loan pathways and football partnerships manager, helping to ensure that Liverpool had the connections to allow their academy players to experience senior football.
It was a role that laid the foundations for him to succeed Edwards; Ward was promoted to assistant sporting director in December 2020 and has worked closely with Jurgen Klopp over the past 12 months.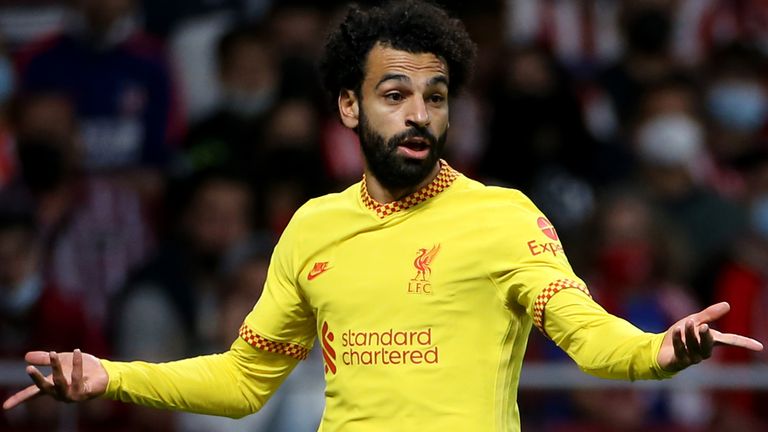 Mo Salah (29 years old), Sadio Mane (29) and Roberto Firmino (30) see their contracts up in 2023; Joel Matip and Virgil van Dijk are 30, while Jordan Henderson is 31.
There are clearly big decisions to be made by the Liverpool hierarchy to ensure they navigate the transition phase in personnel, and Sky Sports' Jamie Carragher, speaking on the latest episode of Off Script, says Liverpool will need to avoid players ageing at the same time.
"These are big decisions, and tough decisions coming up. Liverpool's team that started against Atletico Madrid away was the oldest team that has started for decades.
"These players are all getting to 30, and you don't want the entire team to age at the same time. At some stage, the front three and other areas of the team will need breaking up.
"We have seen that with Ibrahima Konate coming in, Diogo Jota coming in last season, but you would expect Liverpool will look to bring a midfield player in in the summer.
"You can't allow the front three to get old together - I think in the summer that's the area where you've got to be looking to the future. You don't necessarily break it up, because it's started so fantastically well this season, and though Jota has made a big impact, I would like to see one more."