Olivier Giroud not worried about his mini goal-drought for Arsenal
By Gerard Brand
Last Updated: 28/02/16 12:58pm
Arsenal striker Olivier Giroud insists he is not worried about his mini goal-drought having gone eight games without scoring.
If he fails to score against Manchester United at Old Trafford on Super Sunday, it will be the Frenchman's longest run of games without a goal since he arrived at Arsenal in 2012.
But Giroud has 18 goals this season in all competitions, and needs just five more to mark his best-ever season at the Emirates, and is convinced his scoring touch will return.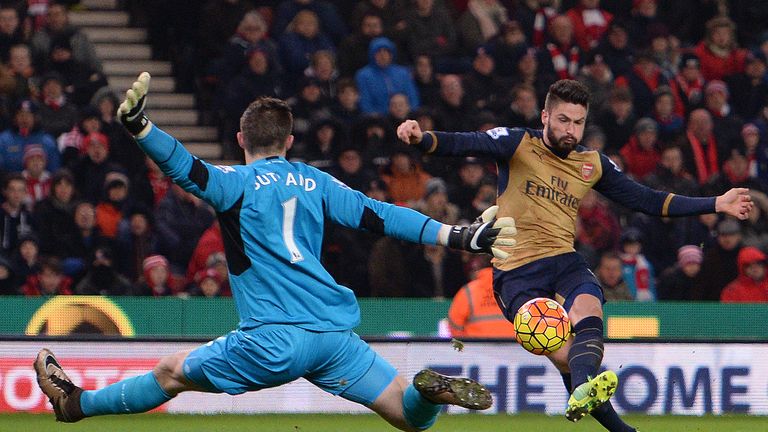 He told Sky Sports: "As a striker, it is all about momentum. I did well until mid-January, but it has been one-and-a-half months since I last scored. 
"I try to help the team to set up the game and assist my team-mates, which I am pleased about, but obviously as a striker I want to score. 
"But I am not worried about that. I work for the team and when I have the opportunity to put it in the net I will do it with determination, and hopefully this weekend."
The 29-year-old has received praise and criticism in equal measure during his time at the Emirates since arriving from Montpellier for £9.6m in 2012, but his scoring rate has been almost one in every two games in those three-and-a-half years.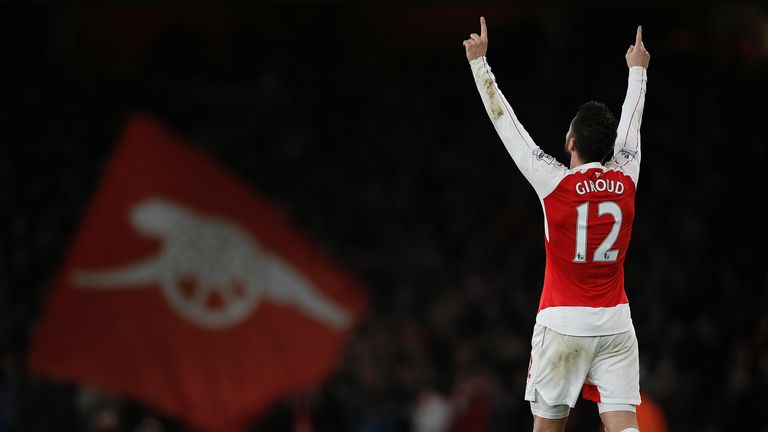 Giroud, who also scored four goals in nine appearances for France in 2015, says the criticism is all part of the game, and insists he deals with it "every single week". 
"It's the game. When you are a striker and you score, you are at the top and on the front page. If you do not score you are also maybe on the front page in a bad way because you did not succeed to help the team win.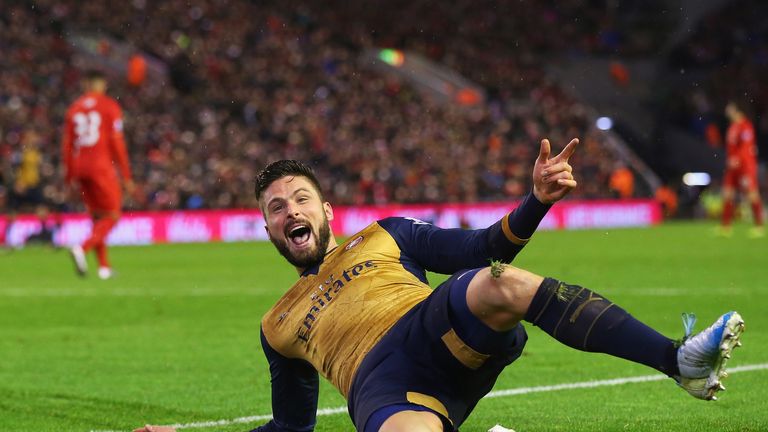 "But it is a game and I have known this for a few years. I am OK with that and deal with it every single week. I know what I have to do on the pitch."
Fellow striker Danny Welbeck returned from injury a fortnight ago to hand Arsenal a last-gasp win over Leicester at the Emirates, and impressed during a cameo appearance in the defeat by Barcelona on Tuesday.
While Giroud is adamant that Welbeck's return does not pile unwanted pressure on his shoulders, he admits both players cannot start up front.
"No [pressure], not at all. I am asking him all the time how his body feels. He is a good lad and I have a good understanding with him.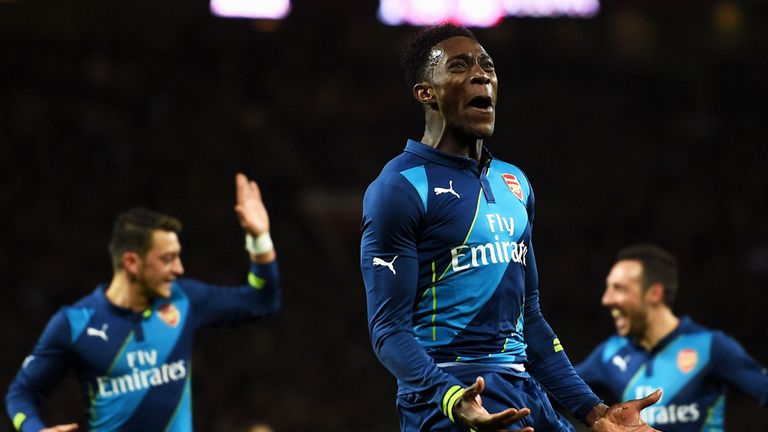 "I am happy that he is back as he is very important for the team as he brings us some power and pace up front, and some physical presence as well, so we are very complimentary. 
"But the problem is we cannot both play up front, I think it is even better for the boss to have several strikers with different qualities and I am happy for that and for him that he scored against Leicester.
"I know this feeling after coming back from injury - even more for him because it was a long one."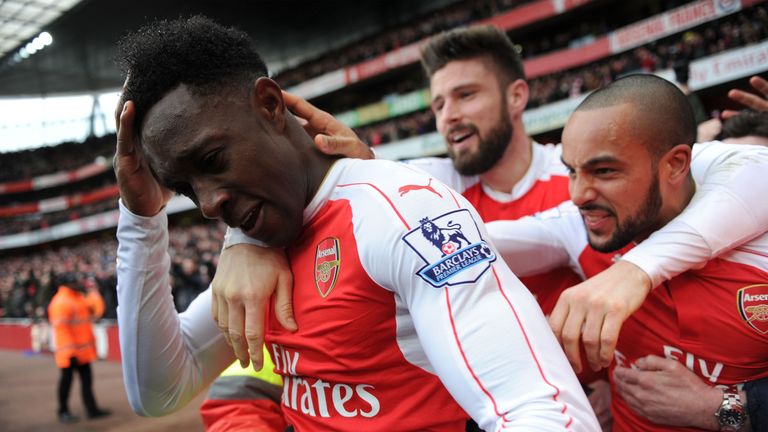 Giroud insists that if manager Arsene Wenger decides to start Welbeck and leave him on the bench for Sunday's game at Old Trafford, where Arsenal have not won in the league since 2006, he is happy to put the team's interests first. 
"The players who do not start the game need to bring something when they come on the pitch, so my motivation will definitely be high even if I do not start the game," he said."
"I am obviously happier on the pitch, but if the boss wants to change his tactics or play more on the counter-attack, I am happy with that and to help the team when I get in."