Arsene Wenger friendly with Sir Alex Ferguson after Arsenal rivalry with Manchester United
By Patrick Surlis
Last Updated: 17/11/16 8:45pm
Arsene Wenger says he is on friendly terms with old rival Sir Alex Ferguson and happy to share "a good glass of red wine" with the former Manchester United manager.
Wenger and Ferguson clashed several times before the latter's retirement in 2013, with their respective clubs involved in some of the Premier League's most memorable title races.
Ahead of Arsenal's visit to Old Trafford on Saturday, live on Sky Sports 1 HD from 11.30am, Geoff Shreeves caught up with Wenger to discuss managerial rivalries past and present, including his current poor record against Jose Mourinho.
The Frenchman is yet to win a league match against his United counterpart, and the two have traded insults dating back to Mourinho's first spell as Chelsea boss.
But Wenger insists personal battles are not important to him, with winning football matches his sole objective.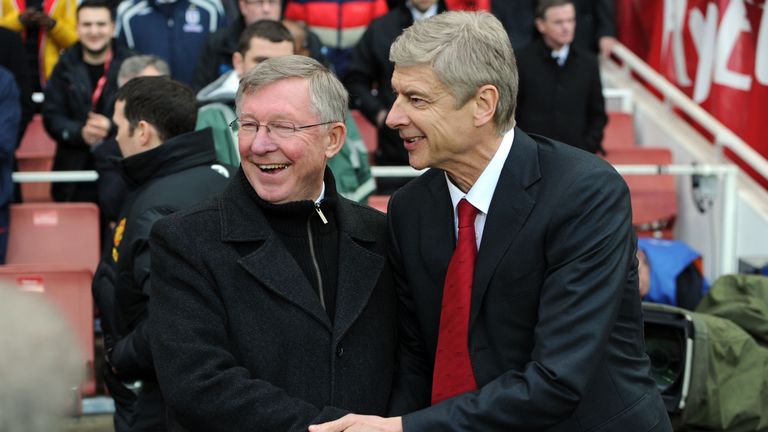 "Every manager will tell you what hurts really is losing a football game," Wenger told Shreeves. "All the rest, you forget.
"I had very, very, very heated moments with Sir Alex Ferguson but today I am very happy to see him and we share a good glass of red wine. What you never forget is disappointing people, to have a disappointing result and to not play well.
"In my press conference it was more about the controversy between Jose Mourinho and me, but that's not football.
"People do not enjoy that, you enjoy the quality of the game. They have access to the best quality in the world and the managers have to respect that.
"He made mistakes, I made mistakes, we all make mistakes. What is important at the end of the day is how good will the game be on Saturday? That is what will remain in the mind of the people."
Arsenal are in the title chase this campaign and can go top with victory on Saturday, putting the onus back on Man City and Liverpool, who play later in the day, and Chelsea, who face Middlesbrough on Super Sunday.
Arsenal and United were involved in a dramatic encounter in Manchester last season, when the hosts came out 3-2 winners in late February thanks to a Marcus Rashford double.
It left Arsenal five points behind eventual winners Leicester with 11 games to play, and Wenger concedes the defeat all but ended their title hopes.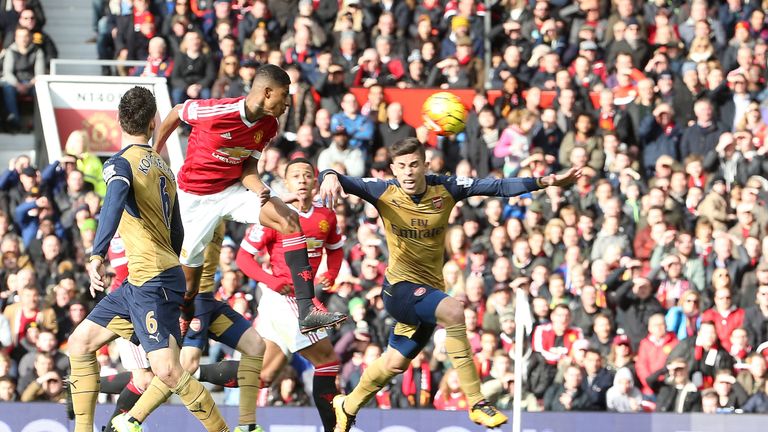 "The game we lost at Manchester United - I have still not swallowed that because it was basically our biggest chance to win the championship," he continued. 
"We could not afford to lose that game last year and I will never forget that result. All the rest you forget because that's human beings being passionate and sometimes you go a bit overboard.
"We want to be a candidate to win the Premier League and to do that, it is important we stay compact at the top and we respond to a disappointing result against Tottenham with a positive result away from home.
"I believe we beat Manchester United comfortably at home last year and we have won everywhere in the world.
"It is not a game of managers, it is a game between two clubs, big teams who want to do well, and what is important to me is we turn up on the day with a strong performance."
Both teams each had key players away on international duty over the past week, with Alexis Sanchez making the further journey - a 14,416-mile round trip to South America and back.
The Chilean picked up a hamstring injury but returned to score twice in Chile's victory over Uruguay on Tuesday, and Wenger plans to make a quick decision on his availability on Friday morning.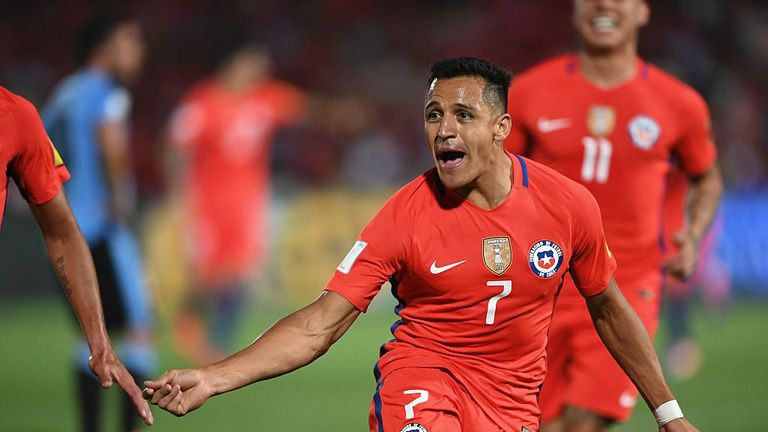 "You cannot complain about it because Manchester United have the same problem but you can say that the team who manages to refocus the quickest has the advantage," Wenger added.
"Sanchez arrives tonight [Thursday], I will see him for the first time Friday morning and I have to make a quick decision to get him to play or to even get him involved in the squad because he comes out of a hamstring injury.
"This kind of uncertainty I'm used to dealing with. I am paid to make the right decisions and if I don't get them right, I'm responsible.
"We were lucky with [Mesut] Ozil because he was not picked for Germany so we had him available for the whole week and we could prepare normally.
"And some players played only one game like [Aaron] Ramsey so they could prepare a bit better than Sanchez."
Upgrade to Sky Sports now to watch Man Utd v Arsenal this Saturday and get the first six months half price!