Petr Cech has called claims team-mate Alexis Sanchez was laughing at Arsenal's plight during their 5-1 thrashing to Bayern Munich "disrespectful".
Sanchez was taken off as the Gunners crashed out of the Champions League with a 10-2 aggregate defeat and was photographed laughing with Cech on the bench.
But Cech is adamant the Chilean was just as downcast as the rest of the Arsenal squad following their humiliating European exit.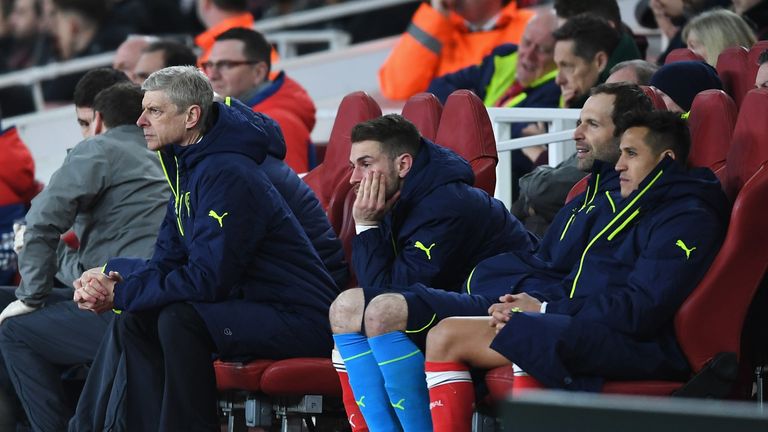 "It is sad and he was as sad as I have seen him," the former Chelsea goalkeeper said.
"Unfortunately when you say the sentence, 'had we scored the second goal everything could look different' and then you do 'ooph' [exhale] you know, but in the end the reality is you are 5-1 down and somebody twists it and says you are laughing on the bench.
"I found it very disrespectful to the player. But obviously you can take the picture and you can interpret it the way you want unfortunately.


"But we the players, we know exactly what he said and we know how he was hurting and he was as disappointed as anybody else. It is unfortunate and disappointing."
Cech also defended Wenger as the manager continues to come in for criticism and increasingly splits the Arsenal fan-base as he admits he does not know if he will sign a new deal or leave the club when his contract expires in the summer.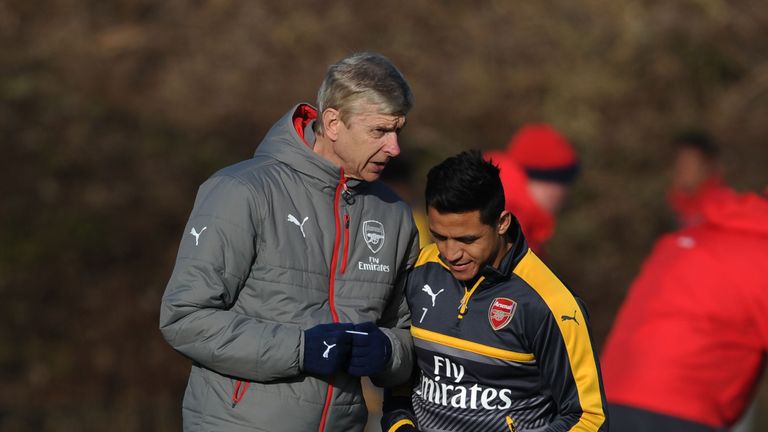 Arsenal have lost five of their last eight, only beating non-league pair Sutton and Lincoln and Premier League strugglers Hull in that time, but Cech reckons the players are just as much to blame as Wenger.
"In a way the manager plays as big part but you as a player are on the pitch," Cech said. "He cannot make you run if you don't want to he cannot make you make the right decision in the heat of the moment.
"The players obviously have to share the responsibility, everybody has to share the responsibility for the position we are in and everybody has to work to get ourselves out of it.
"This is the way it is. This week after Bayern especially was a difficult three days, we had to make sure we got ready, and we got ready and this is the reaction you need.
"I think in football everything goes fast and as fast as you can go up you can go down. So basically every day you work to be ready.
"In football you only work for the things you can control, you cannot control the outside world, you can only control your preparation, you can only control your performances.
"So as a player you focus on that and I believe as a manager he does the same thing. This is going to be the key now, be ready, be prepared as a team and then do the best we can do. Then I think if you bring the results, (the) atmosphere will change."