Arsene Wenger believes Theo Walcott is having his best season to date, although the Arsenal forward has not been named in Gareth Southgate's latest England squad.
Walcott, who turned 28 on Thursday, has netted 17 goals in 29 appearances across all competitions this campaign.
Talking about Walcott before the England squad was announced on Thursday, Gunners' boss Wenger said: "He has become more of a complete player, more efficient.
"He does better in the tactical part of his game and works hard defensively and offensively. He has been less injured as well, that helps.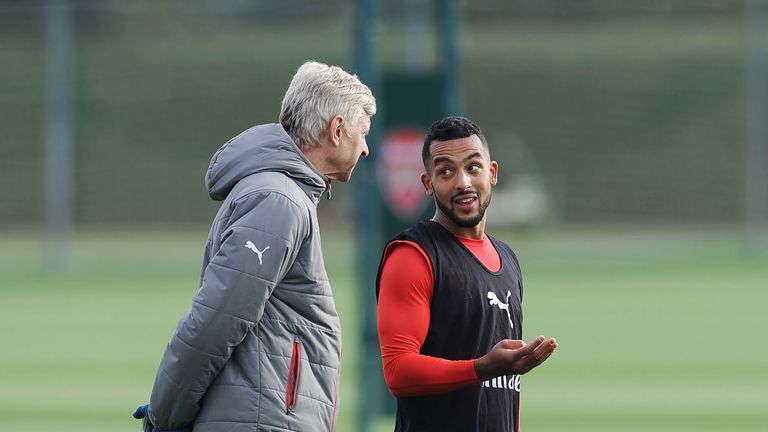 "He has turned up in big games as well, he can score goals in big games. He showed that against Bayern, he scored the goal and I think it was a penalty on him and he can influence games.
"The major quality of Theo is the quality of his receptions. That means he gets the ball in areas where he is extremely dangerous and that is a very intelligent part of a football player."


Walcott no longer plays the central striking role and Wenger believes this change has worked in his favour.
He added: "I was always convinced, because of the quality of his runs, that he was a central striker.
"He for a while was as well but he made up his mind during the summer break and he feels more comfortable on the right."
As for his England future, Southgate added: "It is a really tough call on him. I don't expect him to be chuffed to bits about it but I wanted to look at a couple of others. He's still very much in our plans, and can force his way back."
Arsenal are in action live on Sky Sports 1 this weekend on Premier League live, going to West Brom at 11.30am.