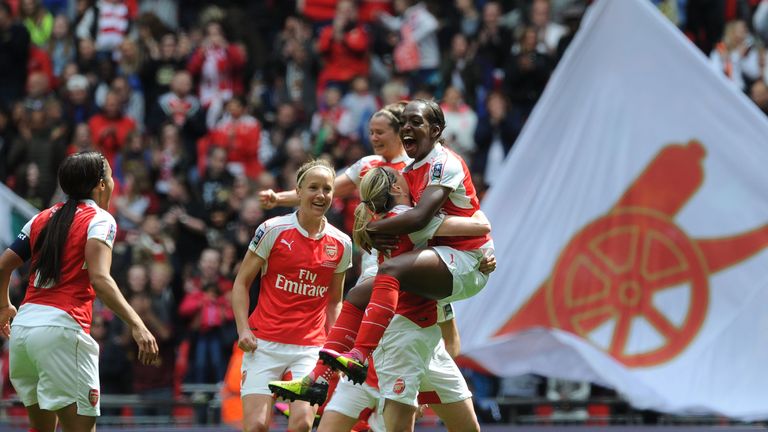 Arsenal's top-flight female footballers will now be called Arsenal Women, the club have announced.
Since their creation in 1987, English football's most successful women's team have been known as Arsenal Ladies.
The club have announced the 'progressive' move ahead of next season's FA Women's Super League 1 to coincide with the team's 30th anniversary.
An Arsenal statement read: "We are always looking to improve as a club and to move the modern game forward, so as a result you will see in future that the 'Ladies' references will be dropped on Arsenal channels, interviews and messaging.
"Video and pictures will make it clear which team we are talking about.
This is a clear signal of togetherness and unity and is more in keeping with modern day thinking on equality.

"For formal purposes we will be renamed as Arsenal Women Football Club. The name Arsenal Women will be used sparingly, primarily to avoid any confusion with the men's team.

"This is an important and progressive step as we embark on the next chapter of our history in women's football."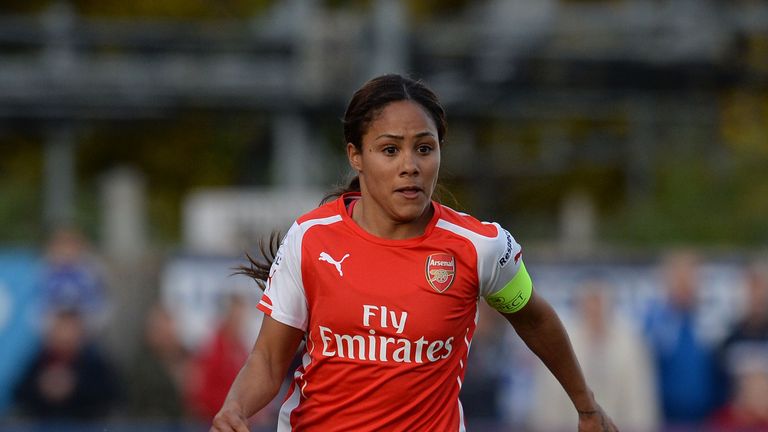 Club captain Alex Scott praised the move and said it would take nothing away from the past achievements of the women's team.
"Going forward, we will drop the term 'Ladies' from the Arsenal name, which I feel is a positive and bold statement of intent, support and unity," she told Arsenal's official website.
"Sometimes change can be hard to accept, especially when you associate the Arsenal Ladies name with such history.
"We have always been at the forefront of women's football in this country and it is a name that is recognised around the world now.
"It is also a name that has a great legacy. However a legacy is not something that you leave behind, your legacy is also what you teach and pass on to the next generation."