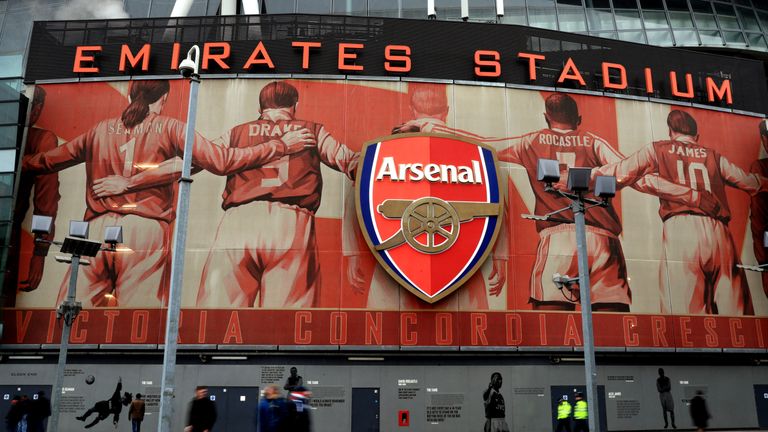 Thieves have stolen thousands of pounds of Arsenal merchandise in a raid on the Emirates Stadium club shop.
Police in Islington were called at around 11.30pm last night and say the suspects left the scene in a car and two mopeds.
There are no reported injuries and no arrests made after the raid on the Highbury House store, in Drayton Park, at the stadium site.
A Met Police spokesman said: "Police in Islington were called to Emirates Stadium at 23:27hrs on Tuesday, 29 August following reports of a burglary at a commercial premise.
"Officers attended and found that the front of the Arsenal FC store had been broken into and a large quantity of merchandise had been stolen. Enquiries are ongoing.
"Anyone with information is asked to call police on 101 or Crimestoppers anonymously on 0800 555 111. You can also tweet information via @MetCC."
Lord Collins of Highbury, a Labour frontbencher in the House of Lords, tweeted a photo of the damage today.
An Arsenal spokesperson said "Thankfully no staff were in the shop at the time so there were no injuries. We're taking police advice as to when we can re-open and begin repairs."