Arsenal boss Arsene Wenger backs Danny Welbeck to make England World Cup squad
By Mark Crellin
Last Updated: 22/11/17 10:53pm
Arsenal manager Arsene Wenger says he is convinced a fully fit Danny Welbeck will be at the World Cup with England next summer.
Wenger has called on the forward to book his place on the plane to Russia with some impressive performances for Arsenal between now and then.
The 26-year-old Welbeck has been unfortunate with injuries since joining Arsenal in 2014 and has been out since the defeat at Watford on 14 October.
But the former Manchester United man is poised to return for Thursday's Europa League tie in Cologne, having been on the bench for the north London derby on Saturday.
Wenger is delighted to have Welbeck back and says there is plenty of time for him to secure a place in the World Cup squad.
"I have a long experience and have known players who have won the World Cup, who in November had no chance to go to the World Cup," said the Gunners boss.
"I remember especially [Emmanuel] Petit for example in '98 [when France triumphed]. He made it in March, April, May.
"Danny has the potential to go. If he is fit, he will go. I am convinced of that.
"It is a big year for him but I want it to be a big year for him at Arsenal.
"The best way to go to the World Cup is not to think 'I have to prepare for the World Cup', it is to do well for your club and, after, you are automatically in the national team."
Welbeck has already represented his country 36 times and Wenger is convinced the versatile forward has the talent to win many more caps.
"For me he is a striker who has top physical quality," said Wenger.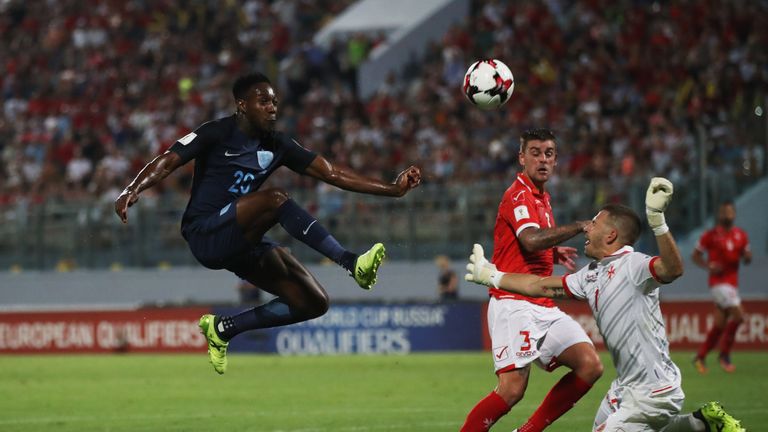 "He has good movement, he is a team player as well, and he can score goals, he can provide.
"He can play through the middle, he can play on the flanks.
"I believe he is a top-class striker and, on top of that, he is loved by everybody in the squad.
"He is a fantastic guy and we are very happy that he is back. He has gone through very difficult periods in the last three years."