Arsene Wenger says Arsenal players have been left psychologically scarred by Manchester United loss
By Husmukh Kerai
Last Updated: 15/12/17 9:05pm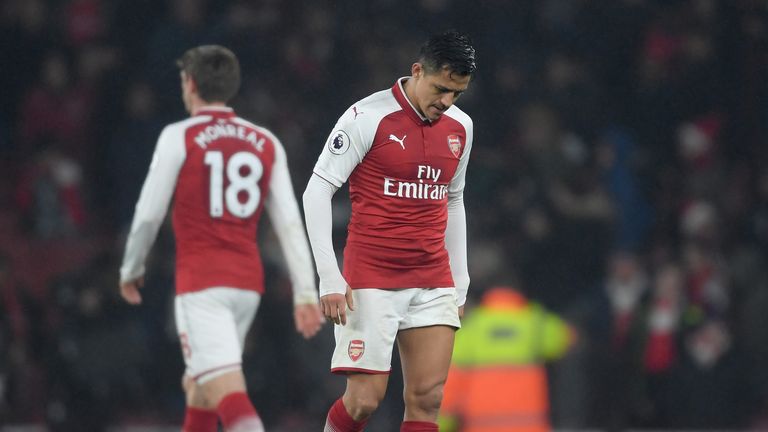 Arsene Wenger says Arsenal's recent 3-1 loss to Manchester United has been playing on the minds of his players.
Draws against Southampton and West Ham since the defeat to Jose Mourinho's side has seen the Gunners slip down to seventh in the Premier League table.
United goalkeeper David de Gea made 14 saves as Arsenal failed to break them down despite dominating the game, and Wenger believes his players are still scarred by the defeat.
"It still plays on their minds," said Wenger ahead of Saturday's match against Newcastle.
"You need to get that out of the system. When you have so many chances as we had and you come out with nothing, it's difficult to swallow and it takes a little while.
"I think the best way is to continue to put that behind us and focus on the quality of our game."
Arsenal have created more chances than any team in the Premier League this season but still find themselves 19 points behind leaders Manchester City.
Wenger stressed the need for the Gunners to translate their domination in games into goals.
"At the moment there is a difference between points we get and the domination we have in the game," said Wenger.
"Of course it is down to the fact that we've played recently against two teams who defended extremely well at home.
"Maybe we have to speed up our passing and have more penetrating runs in the final third to create more chances. Maybe we need support for our central strikers in the box as well."