Arsene Wenger: Pierre-Emerick Aubameying ruling 'makes no sense'
By James Dale
Last Updated: 15/02/18 9:59am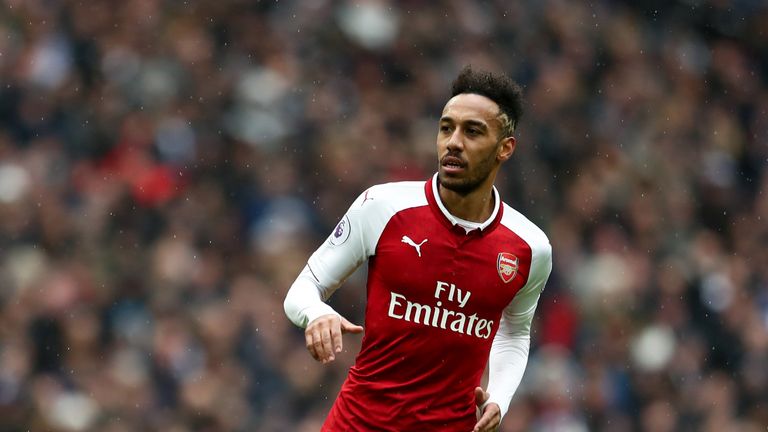 Arsene Wenger has criticised the "nonsensical" UEFA ruling stopping Pierre-Emerick Aubameyang from playing for Arsenal in the Europa League.
Arsenal were without Aubameyang or injured striker Alexandre Lacazette as they arrived in snowy Sweden on Wednesday ahead of facing Ostersunds in the first leg of their Europa League last-32 tie.
Why can't Aubameyang play?
UEFA rules stipulate players are ineligible if they have appeared in the same competition for another club or, as in Aubameyang's case, they have played for another club that is currently in the same competition.
Aubameyang is cup-tied due to Borussia Dortmund's involvement in the competition, despite having only represented the German club in the Champions League this season prior to his £60m move to Arsenal.
"Unanimously, I believe that all the clubs agree now this rule has to disappear in Europe," Wenger said in his pre-match press conference.
"Especially because, for example, he played Dortmund, Dortmund has been reversed in the Europa League and he cannot play.
"When you look at the transfer amounts you spend now, that you have to spend £50, 60, 70m in the middle of the season, that the players cannot play doesn't make sense.
"Unanimously everywhere in Europe now the clubs are against this rule."
Dortmund could still face Arsenal later this season after dropping into the Europa League following their third-place finish in the Champions League group stage.
Henrikh Mkhitaryan is available for selection after his move from Manchester United because Jose Mourinho's side are still in the Champions League.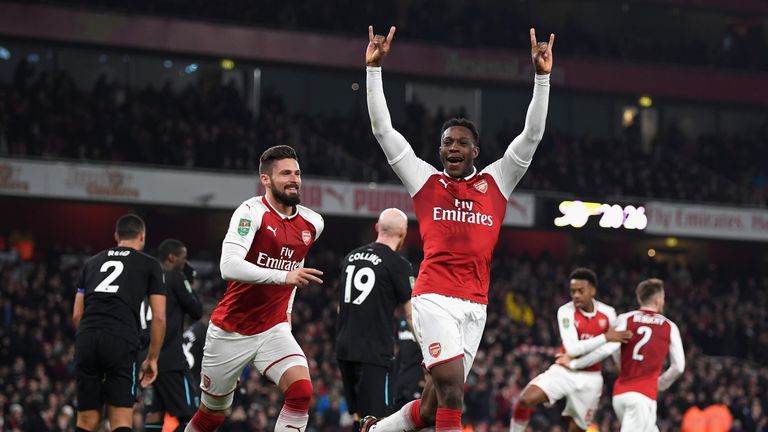 Wenger insisted he is happy to rely on Danny Welbeck to lead the line in the absence of Aubameyang and Lacazette,
"He looks sharper than he has in a long time, very sharp," said Wenger. "[Central striker] is where I prefer him. It's an opportunity for him to do well."
Arsenal would need to beat Ostersunds to earn a place in the last 16, and have been warned temperatures could plummet below zero on an artificial pitch in the away leg.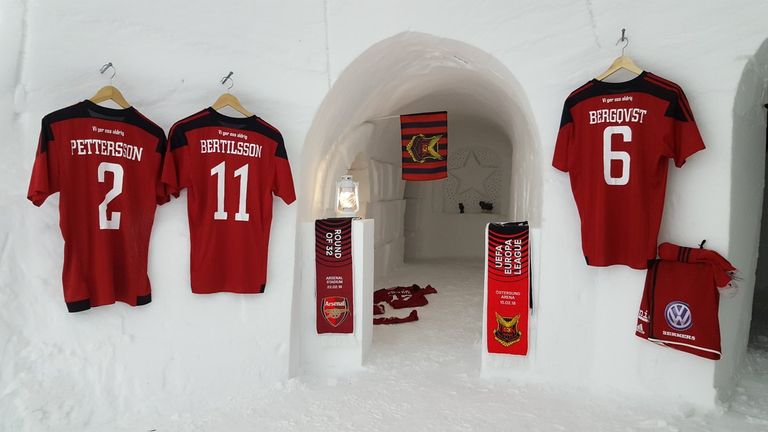 The Swedish side teased Arsenal on social media with a mocked-up igloo dressing room ahead of the game but an unfazed Wenger has defended his decision to carry out pre-match preparation at home.
"The temperature, at the moment I don't find too much different from London," he said. "It shouldn't be a problem."
Asked if he was tempted to ditch his policy of training for Europa League away games at their London Colney ground, Wenger said: "No, because it is really disturbing our organisation in the way we want to prepare. I think we can adapt.
"We have an artificial pitch indoors, even if it is a bit different, but no matter."