Arsene Wenger says Patrick Vieira 'has the potential' to manage Arsenal
Last Updated: 20/04/18 10:04am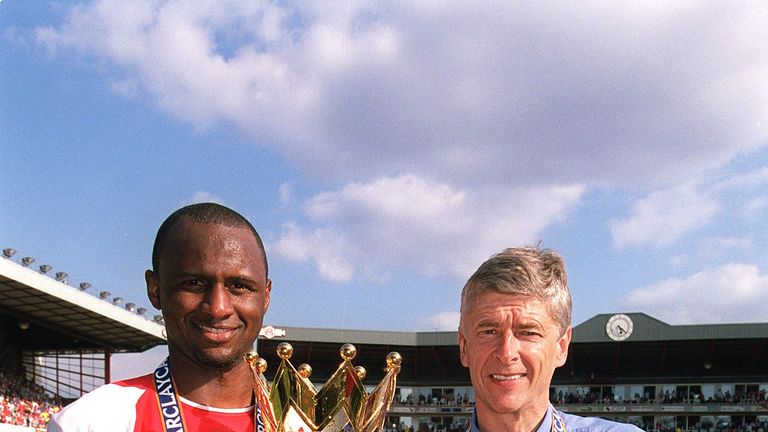 Arsene Wenger says former Arsenal midfielder Patrick Vieira "has the potential" to succeed him as manager.
Vieira won three Premier League titles under Wenger and is now in third season as manager of New York City FC following a spell in charge of youth development at Manchester City.
When asked if he could see Vieira succeeding him, Wenger replied: "He works in the moment in New York and he works for Man City. He's a guy who has the potential one day, yes.
"I've followed his managerial career. I think he does very well but overall, this Premier League is special. You have to come in and there are plenty of former players who played here who have potential, the intelligence and knowledge to do it."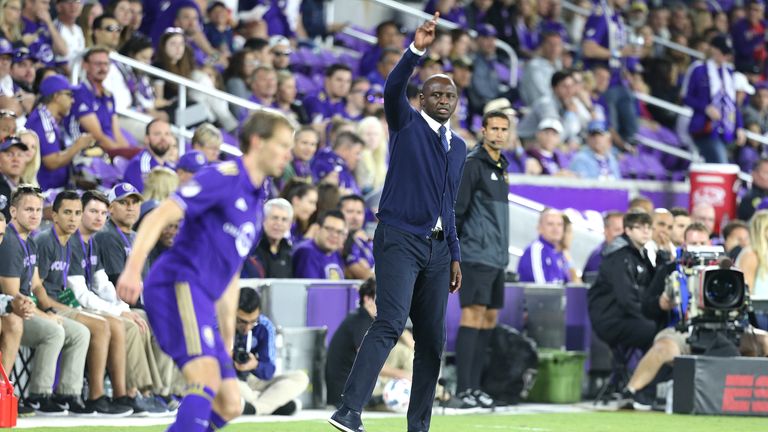 Meanwhile, Wenger has called for safe standing at football matches in England and says the Premier League needs to be less conservative and stop waiting for someone else to take the lead.
Earlier this month, sports minister Tracey Crouch turned down a proposal from West Brom to introduce safe standing in the Smethwick End at The Hawthorns for both home and away fans next season.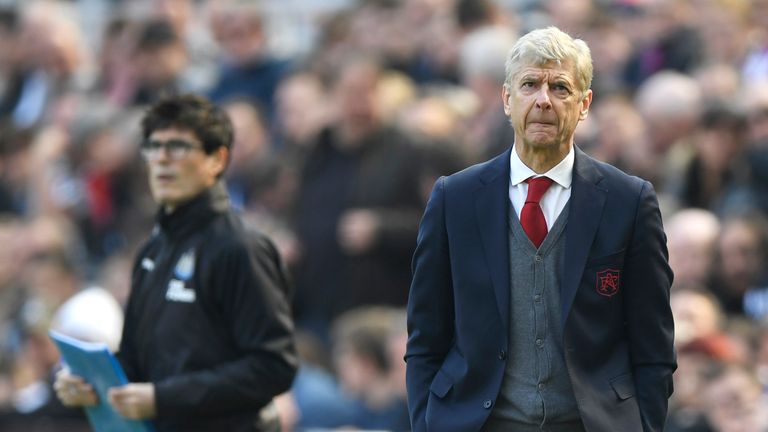 If the safety is right it has my 100 per cent backing.
Arsene Wenger on safe standing
The Premier League say they 'understand and appreciate' why Crouch would require more evidence before considering a change of policy.
"The atmosphere is much better when people stand," said Wenger. "The closer you are to the position of the player, the more supportive you are.
"Imagine if people were lying in bed watching a game; they could fall asleep sometimes. It is better they stand up.
"It's a tradition of English football as well. Overall it is much better. I can understand the safety reasons but if the safety is right it has my 100 per cent backing."
He added: "At the moment, I would say that the Premier League is very conservative in all its decision-making. You can see that with VAR and you see it as well with standing.
"I'm a bit more [understanding] with standing because you can raise government rules or safety rules, than with VAR. Personally I'm in favour of it.
"The Premier League has been created by people who wanted to be in front of everybody else. At the moment we look a little more like we look first at what happens everywhere else, then if it goes well we follow it.
"But it's a bit more of a conservative approach. That's the tendency when you are successful, not to take many risks anymore and let's continue like that."