Nigel Winterburn says Arsene Wenger will continue as a manager after leaving Arsenal
Last Updated: 21/04/18 4:18pm
Former Arsenal man Nigel Winterburn is not expecting Arsene Wenger to quit management after he leaves the club.
And Winterburn, who won the title under Wenger in 1998, says his old boss will not be short of options if he intends to continue his career in management.
Wenger announced on Friday that he will step down as Arsenal manager at the end of the season after 22 years at the helm.
While speculation mounts about Wenger's possible successor, Winterburn told Sky Sports that he thinks there is more to come from the man himself.
"I haven't spoken to him for the last couple of months," he said. "But, when I last spoke to him, and whenever you address Arsene Wenger, it is football, it is in his blood.
"He absolutely loves it, he loves Arsenal. I think it will hurt him a little bit to walk away from this football club, but, if you ask me 'is he going to stay on as a director of Arsenal?' No, I don' t think so.
"I think Arsene Wenger still wants to manage and I think those offers will come flooding in at the end of the season. I think there will be some big, big teams in there, looking to see whether Arsene can be tempted to join them."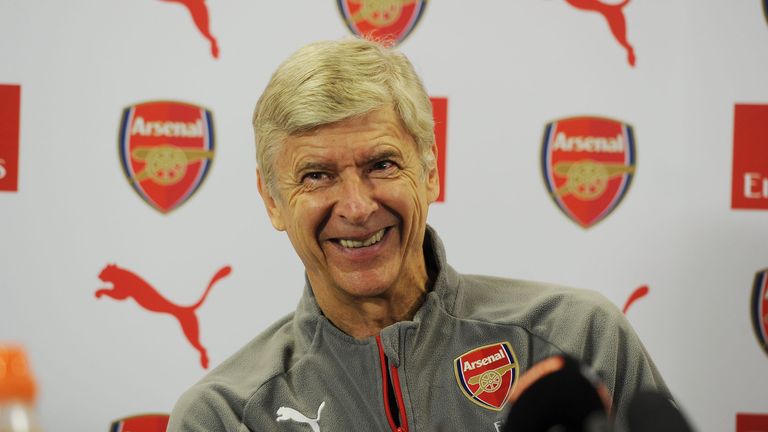 With regards to Wenger's replacement, Winterburn thinks it is hard to be dogmatic about any one candidate.
He said: "What I am looking at is the manager, when he comes into Arsenal football club, what is he going to do for our football club? How is he going to drive it forward?
"Is that going to be an experienced manager, or are Arsenal going to take a chance, as maybe they did with Arsene Wenger all those years ago?
"I think it is an intriguing decision and one I am looking forward to the board making with real excitement."