Arsenal and France defender Laurent Koscielny set to miss World Cup after suffering torn Achilles
Last Updated: 04/05/18 7:07am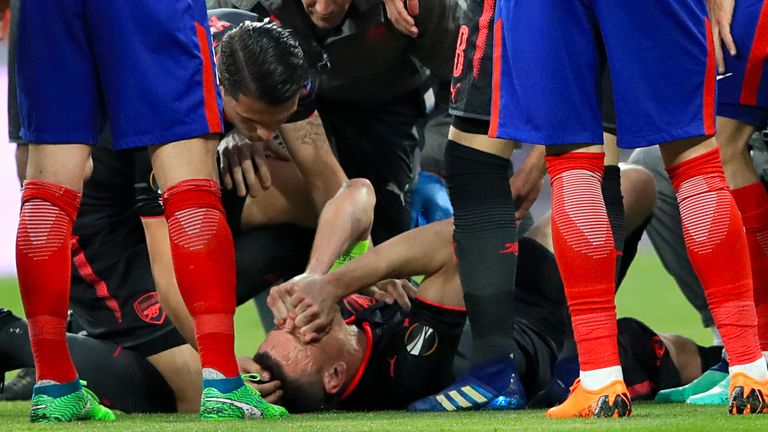 Arsenal and France defender Laurent Koscielny is set to miss the World Cup after suffering a serious Achilles injury during the Europa League semi-final second leg.
Koscielny was stretchered off after just 12 minutes of Arsenal's clash with Atletico Madrid.
The 32-year-old lost his footing while moving towards Atletico forward Diego Costa off the ball and was in obvious distress as he clutched his lower leg.
He went off to be replaced by Calum Chambers and it subsequently emerged that he had suffered a serious injury and could be out for six months.
France kick off their World Cup campaign against Australia on June 16 but Koscielny - who has 51 caps - is set to be missing from their defence.
Arsenal manager Arsene Wenger said: "It doesn't look very good.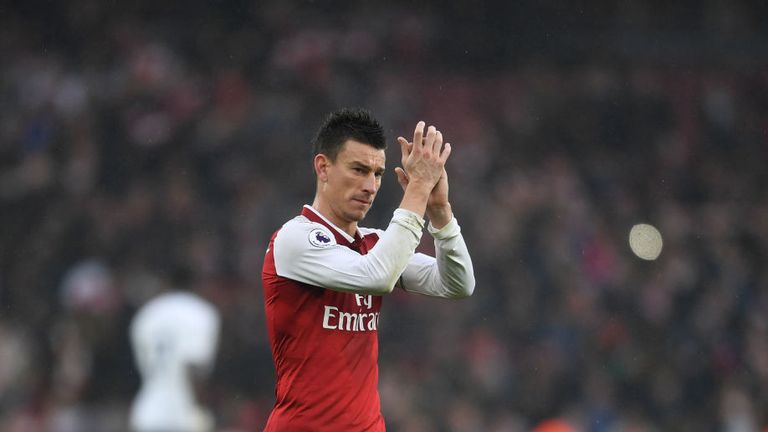 "You can always hope that the scan will say something different but the first signs aren't very good.
"It looks like it could be ruptured although I'm a bit cautious, no one can say that clinically at the moment."
Asked about Koscielny's chances of recovering in time for the World Cup, Wenger said: "That depends on the scan.
"If he has ruptured it, the chances are non-existent."