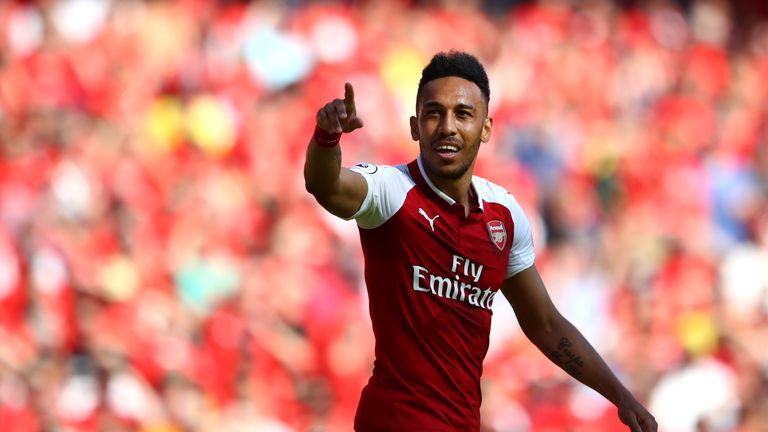 Pierre-Emerick Aubameyang believes the future is bright for Arsenal heading into next season.
Arsene Wenger ended his 22-year reign in charge of the Gunners with a 1-0 win over Huddersfield on Sunday, with Aubameyang scoring the winner.
The focus now shifts to appointing Wenger's successor and Arsenal's £56m record signing believes the new manager will have plenty of talent at his disposal.
When asked if he was excited about next season, the Gabon international forward said: "Yes, of course.
"In the last few weeks, we have played well. We have a lot of young players and for sure it's good for the (new) manager.
"It looks good for the future and I'm sure next season is going to be a good one for us."
The former Borussia Dortmund scored his tenth Premier League goal in just his 12th appearance, which is quicker than any other Arsenal player, and he was happy to be able to send Wenger out on a high.
"It was important for us because it was the last game for the boss," he said. "It was important we won this game for him.
"We gave him a big round of applause. We had talked a lot already and we wrote on a book for him.
"It was special I scored the goal and I'm very happy. It's also our first three points (on the road) this year."
Aubameyang was brought to the club by Wenger but spent less than four months working under the 68-year-old.
"This is the life," he said, when asked if he was surprised by Wenger's departure. "This is football and sometimes you never know. I was happy to play for him.
"I learned a lot. It was not a lot of time to work with him, but I learned a lot and I'm happy to be here."