Pep Guardiola says Unai Emery's career 'speaks for itself'
By Mark Crellin
Last Updated: 23/05/18 9:58am
Manchester City manager Pep Guardiola says the Premier League has another "top manager" as Unai Emery takes charge at Arsenal.
Former Paris-Saint Germain boss Emery - who led the French side to a domestic treble last season - was appointed as Arsene Wenger's successor on Wednesday.
Emery inadvertently seemed to confirm the news on Tuesday night when a subsequently-deleted image appeared on his official website alongside the quote 'proud to be part of the Arsenal family'.
Fresh from leading City to Premier League success, Guardiola told Sky Sports that the Gunners are making a good appointment.
"[Emery is a] top manager. His career speaks for itself," Guardiola said. "He did it perfectly in Spain with many teams - Valencia, Sevilla - and he did really well in France.
"So, welcome to England. Another good manager is coming here."
One of the problems facing Emery will be trying to get near Guardiola's City team, who romped to the title with a record 100-point haul.
"It was good but now it is time to rest," he added. "[The players can] enjoy what they have done this season and prepare for the next one.
"Football is a new challenge, so always the good teams forget what they have done and think what they have to do again."
Guardiola was at Wentworth to play in the Pro-Am ahead of the PGA Championship, which gets underway on Thursday.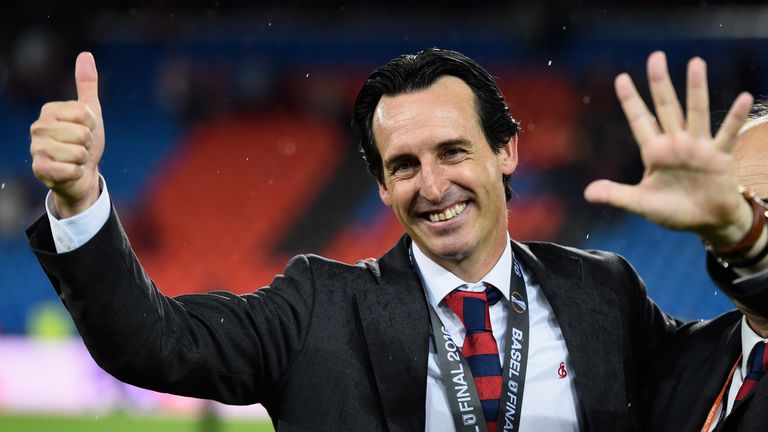 Asked what shape his golf game was in, he said: "Bad - as always! They invited me and it is always a pleasure.
"In summertime, I try to play golf - I love this game."