Unai Emery impresses on first day as Arsenal head coach
By Ian Bolton, Sky Sports News
Last Updated: 24/05/18 11:59am
How did Unai Emery perform on his first day as Arsenal head coach? Sky Sports News reporter Ian Bolton analyses the Spaniard's first news conference at the Emirates Stadium...
Some Premier League clubs unveil new managers on a fairly regular basis.
I have covered more than my fair share of new manager press conferences in my time at Sky Sports News, but for Arsenal it is their first for almost 22 years.
It seemed every TV screen in the stadium, certainly the ones in the press areas and even the ones high up in the stands overlooking the pitch, had a simple message: "Welcome Unai".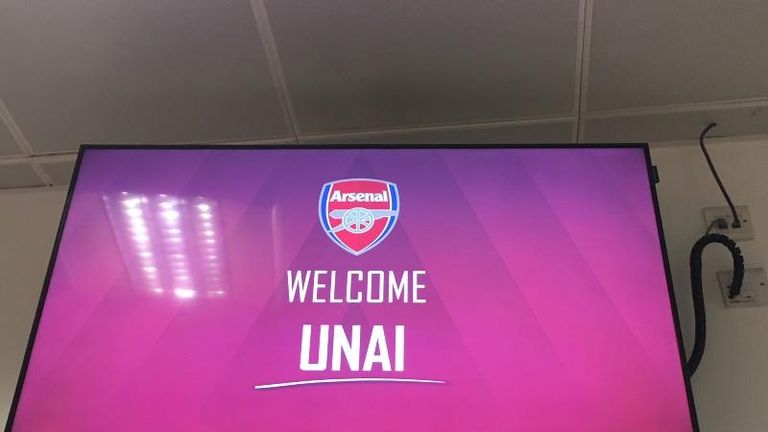 There was a quiet hush in the room, a sense of expectation as we waited for him to arrive.
Around 100 members of the national media gathered at the Emirates Stadium to meet Unai Emery, but no one knew what to expect from the man who will follow Arsene Wenger at Arsenal.
Would he speak in English? If so, how much? And then came his first words as Gunners boss.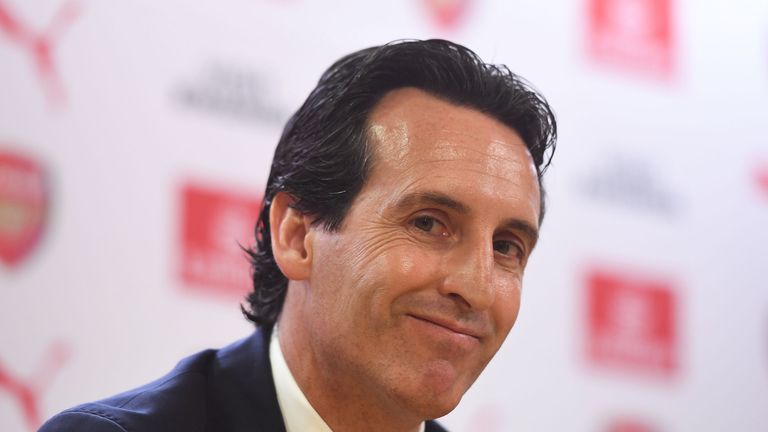 "Good afternoon. Thank you Kroenke family, for me it was a very good meeting, a very good conversation.
"Thank you also to the chairman, the board. We had a meeting Monday morning and I feel they feel, with their heart, Arsenal."
He walked in at 2.08pm with Arsenal chief executive Ivan Gazidis and the pair sat down to take the assembled media's questions.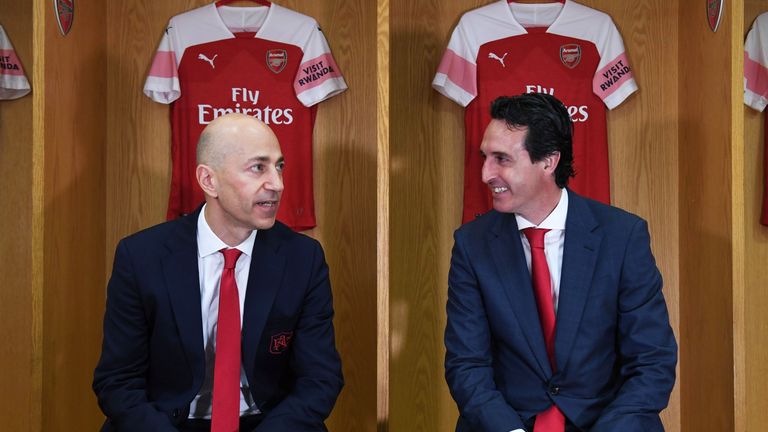 "I am really delighted and excited to announce the new head coach of Arsenal football club and it is Unai Emery," Gazidis said.
"I know that came as a bit of a surprise and perhaps one or two rewrites were necessary. But as I said at the beginning of the process - those who know, won't speak and those who speak, won't know."
Emery and Gazidis didn't leave their seats for just over half and hour as the media put their questions to Arsenal's new head coach. He looked extremely comfortable in his surroundings, and was more than happy to talk about his plans for the future. However, he also gave a nod to the past.
"Thank you Arsene Wenger for your legacy - I learn with him, all the things in football. For all the coaches in the world, he is a reference."
Emery added: "My English is not the very best now. I want to explain my idea and ambition. I am very excited for this opportunity."
It was impressive that he chose to speak English. It was a brave move and and great credit must go to him for the fact he was able to get his message across in a foreign language. In fact, the only times he spoke Spanish was when he was asked to by overseas broadcasters.
There were no questions about his ability to communicate with his players. In truth, there didn't need to be and I was told afterwards his English will be much improved by the time the season starts.
There are some unanswered questions, though.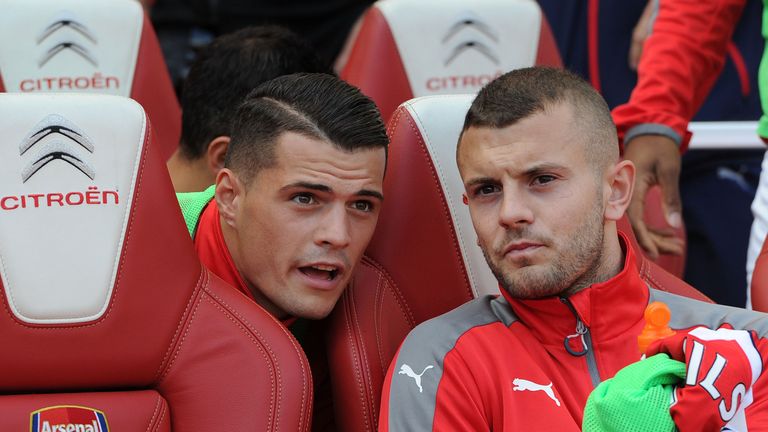 Will he overhaul Arsenal's squad? Who are his transfer targets? Which players will be key figures at the Emirates under the Spaniard? Will Jack Wilshere have a future at the club?
These are the sorts of things that will become clearer in the days and weeks to come - but they were not issues for his first press conference.
"I want to speak individually with all the players face to face. I don't want to speak about individual players today."
What about his style of play? He used some key words beginning with 'p'. He spoke about being proud, positive and passionate. He talked about possession and pressing in regards to the style of football his Arsenal team will play.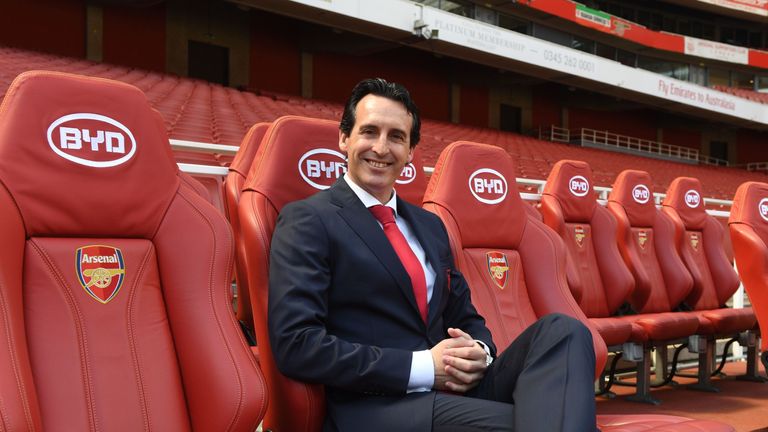 "The history here is one thing, they love to play with possession of the ball. I like this personality and, when we don't have the ball, I want a squad to play with intensive pressure. Two important things are position of the ball and pressing when you haven't got it."
There's been plenty of criticism aimed Arsenal in recent seasons with many pundits saying the players are too comfortable at the Emirates Stadium. That could be a thing of the past with Emery in the hotseat because you get the sense that the Spaniard is going to be a coach who will demand absolutely everything from his players.
"I don't promise today we will win but I can promise you we will work hard and we will work together. We will transmit our emotion and we will fight for the objectives."
Gazidis described Emery as the perfect fit for Arsenal and he may well be right. He might just be the coach Arsenal need to get back to the top.