Arsenal fans will not be under martial law during Europa League visit to Ukraine
By Lyall Thomas
Last Updated: 27/11/18 2:12pm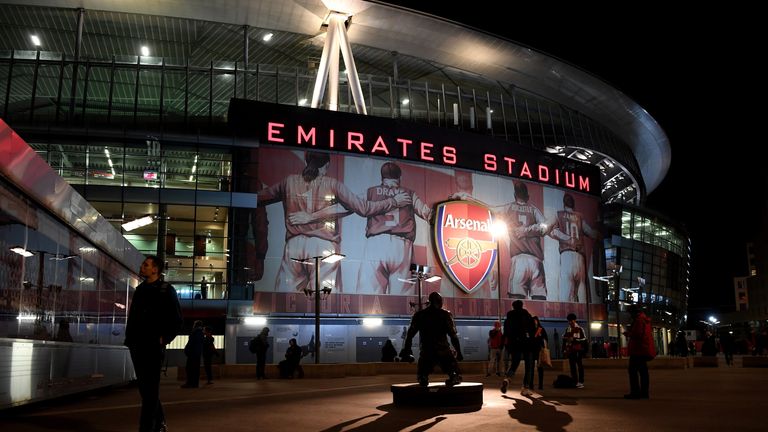 Ukraine parliament has voted to introduce a 30-day martial Law across 10 of its regions - but Poltava, where Arsenal travel for their Europa League game on Thursday, will not be one of them.
President Petro Poroshenko's motion went through late last night after escalating tensions with Russian forces in the Black Sea off the coast of Crimea.
Martial law gives Ukrainian authorities the power to mobilise citizens with military experience, regulate the media and restrict public rallies in affected areas.
Arsenal will not be affected as things stand, but they have been advised to stay vigilant by the British foreign office due to the rapidly changing circumstances in the east and southeast of the country.
Poltava - in north-eastern Ukraine - is around 400 miles from Crimea and just over 100 miles from the Russian border. The state does not have a border with Russia.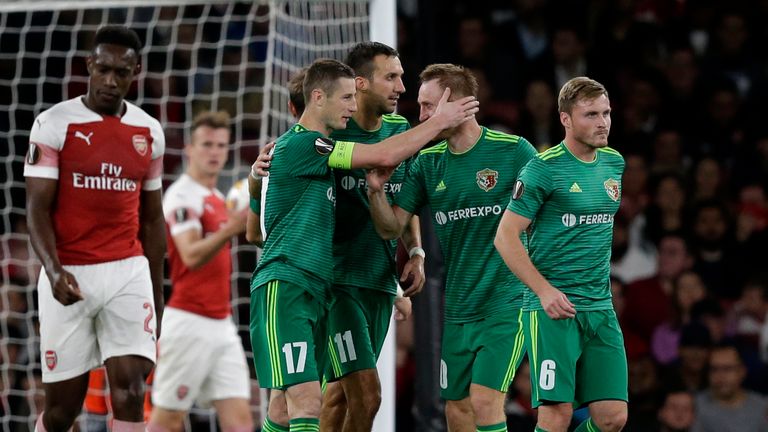 UEFA has insisted the security of both sets of fans at the game remains their priority, after confirming on Monday that the Group E clash will go ahead.
"As is the case for all UEFA competition matches, all the necessary security measures will be undertaken by the host club and the local authorities to ensure the safety and security of the fans," UEFA said.
Arsenal are sending their own security staff to Ukraine - as they do for all European away games - to help fans on the ground around the stadium.
Unai Emery and his team fly out to the country on Wednesday, looking for a fourth win to cement their place at the top of the group, having secured qualification to the last 23 with a draw against Sporting Lisbon earlier this month.