Arsenal's Europa League tie vs FC Vorskla Poltava relocated to Kiev
By Sky Sports News
Last Updated: 27/11/18 9:22pm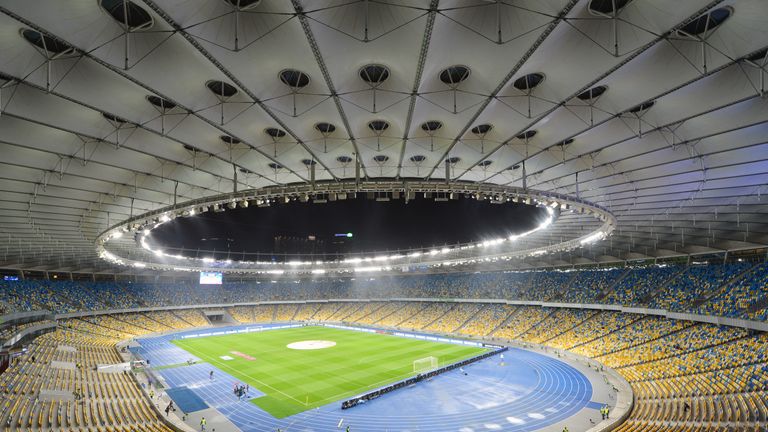 Arsenal's Europa League tie against FC Vorskla Poltava on Thursday has been relocated from Poltava to Kiev due to security concerns.
UEFA made the decision on Tuesday to move the game to the Olympic Stadium of Kiev, which hosted the Champions League final last year, following the introduction of martial law in some parts of Ukraine.
Arsenal released a statement shortly after the announcement on Tuesday evening, which said they are working with UEFA and the relevant authorities to ensure the safety of their fans attending the game,
The club also said they will give further updates once they have received confirmation from UEFA.
The fixture, which starts at 5.55pm UK time, was scheduled to take place in Poltava, which is 210 miles from the updated venue.
Ukraine parliament voted to introduce 30 days of martial law across 10 of its regions on Monday - but Poltava was not one of them.
President Petro Poroshenko's motion went through on Monday after escalating tensions with Russian forces in the Black Sea off the coast of Crimea.
Martial law gives Ukrainian authorities the power to mobilise citizens with military experience, regulate the media and restrict public rallies in affected areas.
UEFA insisted the security of both sets of fans at the game remains their priority when confirming the game would go ahead as planned on Monday, despite the introduction of martial law.