Emiliano Sala tribute planned for Cardiff's game at Arsenal
"The tribute will be on Tuesday, we are still planning the details and we will speak to the family as well," says Ken Choo
Last Updated: 24/01/19 9:50pm
Cardiff plan to pay tribute to Emiliano Sala before kick-off against Arsenal at Emirates Stadium on Tuesday, says chief executive Ken Choo.
Guernsey Police confirmed on Thursday that the search and rescue operation to find the missing plane carrying Sala and pilot David Ibbotson has ended, while harbourmaster captain David Barker said the chances of survival were "extremely remote".
Argentine striker Sala had been flying from Nantes to Cardiff to link up with his new club, having made the switch from Ligue 1 to the Premier League for a club-record fee of £18m, when the plane disappeared on Monday night.
All Premier League matches next week will have a moment of silence as a mark of respect for Sala and Ibbotson.
Speaking to Sky Sports News on Thursday evening, Choo said: "We are going to plan a tribute on Tuesday at the Arsenal game for the fans to join in, and again at the home match against Bournemouth on February 2.
"I just want to say, the Premier League and Arsenal have been incredibly supportive of our club and this situation.
"The tribute will be on Tuesday, we are still planning the details, and we will speak to the family as well. We will announce details in the next day or two."
An emotional Choo, speaking to Sky Sports News presenter Jim White, added that Sala's sister Romina had made a passionate plea for the search to continue.
"Of course you have heard that Guernsey Police has halted the search. That is very upsetting to the family. But hats off to the family and support officers. It has been an emotional day for them and all of us at the club.
"Romina made a passionate plea for the search to continue. Both to us and to the police, but we have a jurisdiction problem, and we have to respect the relevant jurisdiction and authorities too.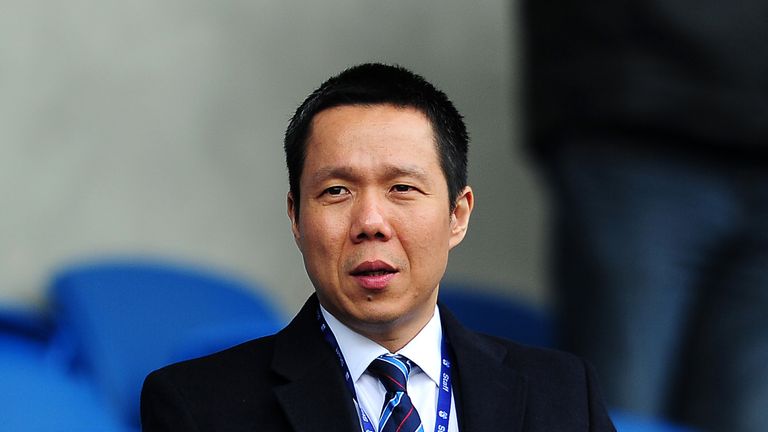 "We will pass on her message to the relevant authorities to continue the search, but it is up to the authorities and professionals to make that decision.
"We will continue to do what we can from our end - continue to pray and support her. That is very important to us.
"I've met Emiliano twice, this was not the first trip he came. He came back for a medical, he signed, he was so happy.
"I really don't know what to say at this point in time. The family is totally devastated. It is more important to support the family than think of us."