Jadon Sancho, Lionel Messi, Cristiano Ronaldo: Who makes Arsene Wenger's best 'nearly XI'?
Pick your best XI from the players that Arsene Wenger tried to sign for the Gunners
Last Updated: 14/02/19 12:33pm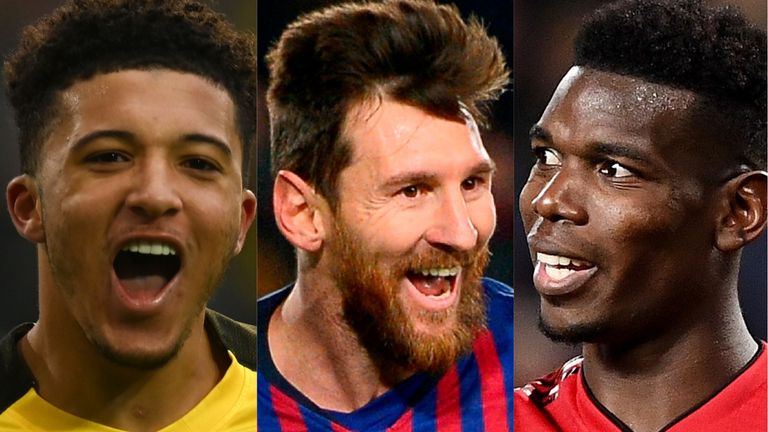 Arsene Wenger has revealed he tried to sign Jadon Sancho at Arsenal, and he is not the only star he missed out on during his time with the club.
Wenger attempted to lure Sancho to the Emirates when he was struggling to get games at Manchester City, but he missed out on the winger as he instead joined Borussia Dortmund.
The England international is one of a number of players Arsenal missed out on during Wenger's tenure in north London, with the Frenchman going on record to say he also looked into moves for Manchester United's Paul Pogba, Lionel Messi, Cristiano Ronaldo, Xabi Alonso and Luis Suarez among others.
But what is the best XI of players that Wenger says he nearly signed? Use our interactive team selector below to pick an XI from all the players that came close to joining Wenger's Arsenal, and scroll down for more information about how close Wenger came to signing some of the top players in the world.
Gianluigi Buffon
The Italy legend says he had dinner with Wenger in 1998, when David Seaman was Arsenal's No 1 goalkeeper.
Buffon later said that both Arsenal and Manchester United tried to sign him when he was at Parma, which he left in 2001 to join Juventus.
"From what I know, there have been three serious times when English clubs made an approach for me. Two of them were when I was a young player at Parma, and I know Alex Ferguson and Arsene Wenger asked about me." - Buffon in 2017
Gerard Pique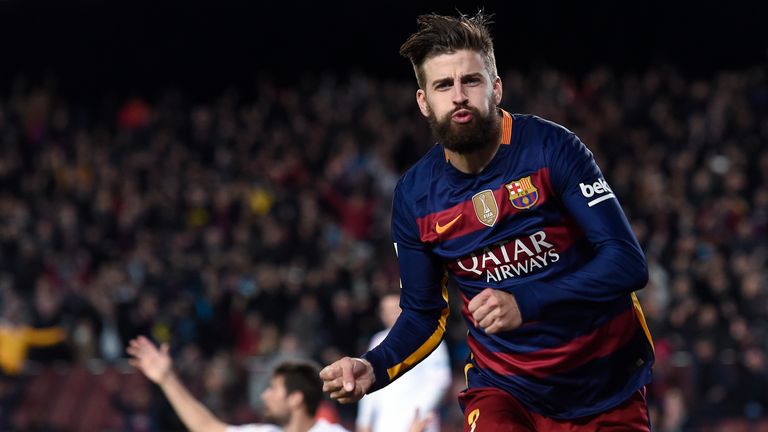 In the summer of 2003, Arsenal signed a 16-year-old Cesc Fabregas from Barcelona's La Maisa academy, but it could have been even better for the Gunners. Pique, who starred in the same youth team as Fabregas, was also on Wenger's radar but the Frenchman could not get the deal over the line.
A year later the central defender joined Manchester United and spent four years at Old Trafford before moving back to Barca.
"It was at a period where Fabregas came. We wanted to take Fabregas, Messi and Pique. It worked only for Fabregas." - Wenger in 2014.
Vincent Kompany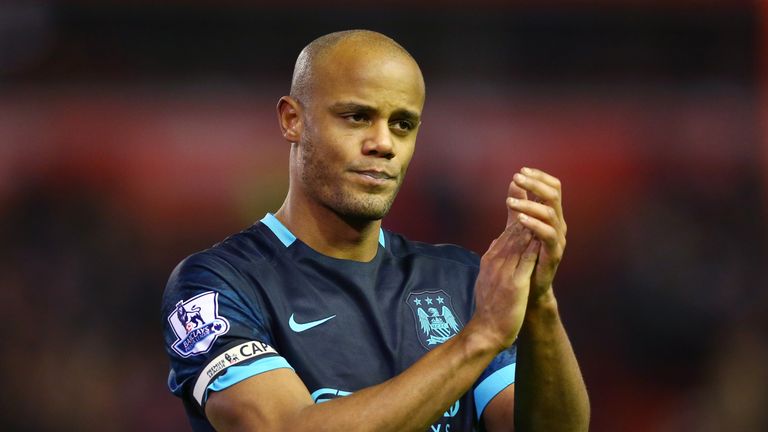 Before Manchester City signed the Belgium international in 2008, Kompany was one of the hottest prospects in European football.
Wanted by Barcelona and Real Madrid as a 20-year-old at Anderlecht, Kompany was also identified by Wenger as a potential replacement for Sol Campbell. However, the Frenchman was beaten to his signature by Hamburg.
"I had meetings with Emilio Butragueno at Real Madrid, the club leaders at Barcelona and by Arsene Wenger himself at Arsenal. But heading to an absolute top club immediately was not the right solution because Vincent is someone who feels alone in an environment where he is not properly valued. Vincent is not a third or fourth choice." - Kompany's agent Jacques Lichtenstein in 2014.
Paul Pogba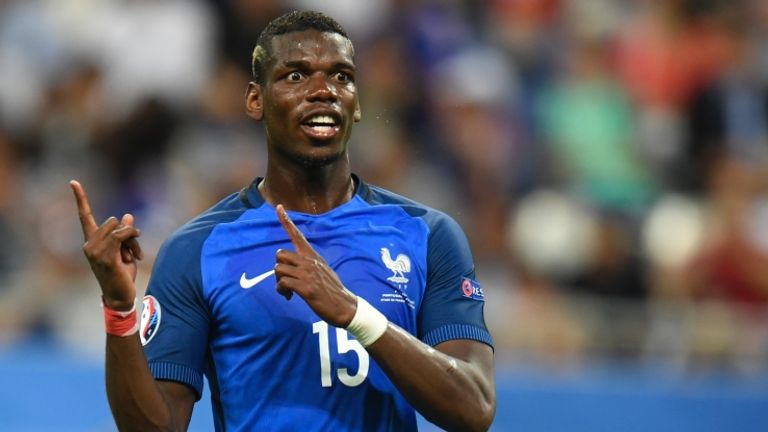 There was a massive scramble for Pogba's signature in 2016 and it took a world record transfer fee for Manchester United to take from Juventus.
However, Arsenal could have landed the France international when he was preparing to leave Manchester United in 2012, but the Gunners were too slow out of the blocks and Pogba moved to Juventus.
"Things happened very quickly. We were interested in him. We tried to get him to come here. But he very quickly signed for Juventus." - Wenger in 2014
N'Golo Kante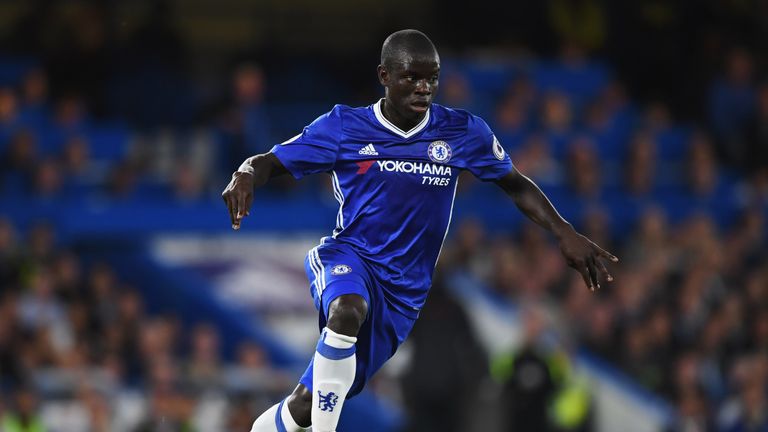 After helping Leicester to their shock Premier League triumph in 2015/16, Kante then moved to Chelsea and won the title there. However, things could have been very different for the France international - and for Arsenal - had Wenger brought Kante to the Emirates Stadium.
"I tried to sign Kante when he was in France and when he was at Leicester. We cannot explain everything - transfers are transfers - but it is quite obvious when you look at where he has gone.
"I believe Kante has had a huge impact. It's no coincidence Chelsea are where they are and Leicester did what they did last season." - Wenger in 2017
Jadon Sancho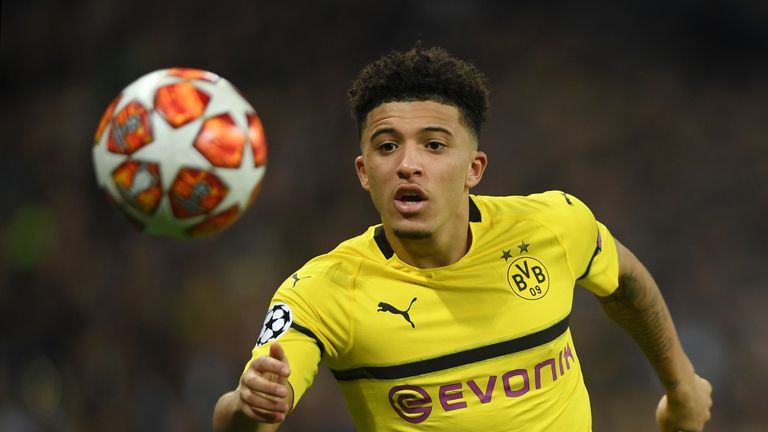 Sancho left Dortmund as a 17-year-old in 2017 in a bid to seek out more first-team opportunities with Borussia Dortmund.
It's a move that has paid off handsomely so far for Sancho, who has been in superb form for the Bundesliga side, but he was also wanted by Arsenal when he left City.
"I tried to lure him because he's from London. I tried to get him to Arsenal. He's one of the best players of his generation. He can dribble, he has the arrogance. There's something in there that is part of the big players. You can call it arrogance, confidence, belief; but it has to be there." - Wenger in 2019
Angel di Maria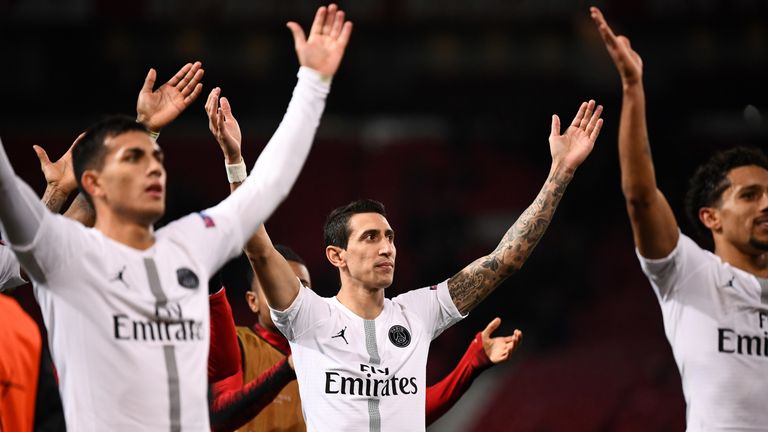 He only lasted a season at Manchester United, but would Di Maria have fared any better at Arsenal?
Wenger spotted the winger as a 17-year-old but work permit requirements meant he couldn't make a move happen. Di Maria signed for Real Madrid from Benfica and then joined United for nearly £60m in 2014.
"We had identified Di María when he was 17. We wanted him to come here. But he goes to Portugal and from Portugal he goes to Spain. Why? Because he could not get a work permit. That means that he can only come to England once he's worth a huge amount of money." - Wenger in 2015
Xabi Alonso
If they had offered £3m more, Arsenal might have signed Alonso in 2008.
The Gunners made a move for the Liverpool midfielder, but Alonso ended up staying at Anfield for another season after a deal was not agreed.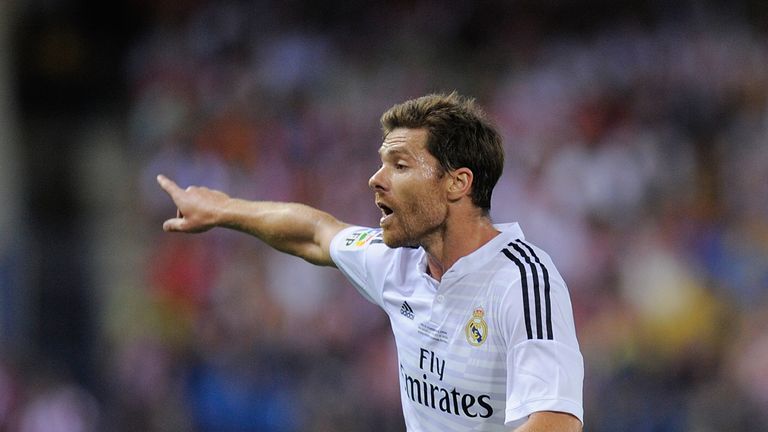 Here's what Alonso said about the situation in 2017 to the Liverpool Echo: "I was really close to Juventus and I was close to Arsenal. But, it was just £3m. Liverpool were asking £18m and both offered £15m - so that's why it didn't happen."
Wenger said the move didn't go through as he wanted to give youth a chance at Arsenal.
"I remained faithful to my policy when everyone told me I was heading straight for a brick wall. People reproach me for not having bought Gareth Barry or Xabi Alonso. But I am a prisoner of my own policy. Buying Barry or Alonso is killing Alexandre Song, Abou Diaby and Denilson." - Wenger in 2009
Eden Hazard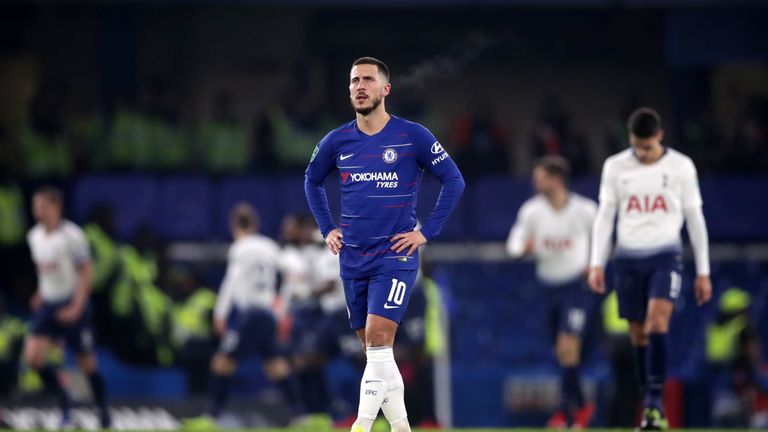 Having been voted Ligue 1 Player of the Year in 2010/11 and 2011/12, there was plenty of interest in Hazard at Lille.
However, Chelsea's financial power saw them win the battle ahead of Arsenal.
"Yes, I wanted to take him, I had his agent at my home but again the barrier was financial and Chelsea made an effort that I couldn't make." - Wenger in 2014
Gareth Bale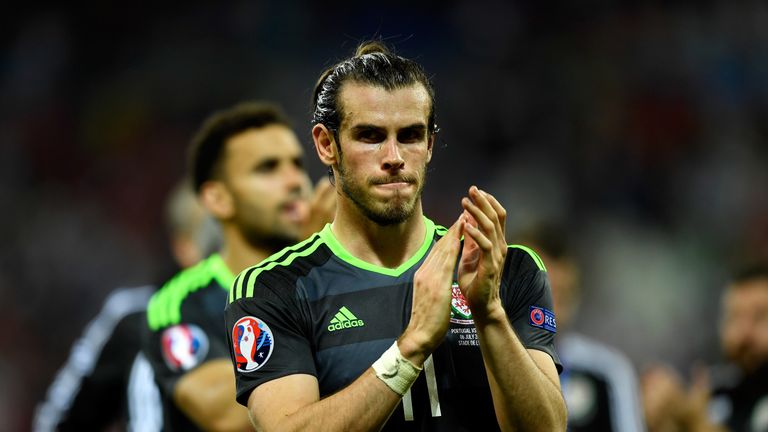 Arsenal were tracking Real Madrid forward Bale at Southampton alongside England star Theo Walcott.
Walcott made the move to the Emirates Stadium in 2006 with Bale joining north London rivals Tottenham in 2007, and Wenger has since admitted he made a "huge mistake" in not signing the Welshman.
"We didn't take him as we had Ashley Cole and Gael Clichy and didn't want another left-back. I must confess it was a huge mistake as he can play in midfield. He struggled at the start at Tottenham, then they moved him to midfield and he has done exceptionally well. The career of a player sometimes depends on playing in the right position." - Wenger in 2013.
Lionel Messi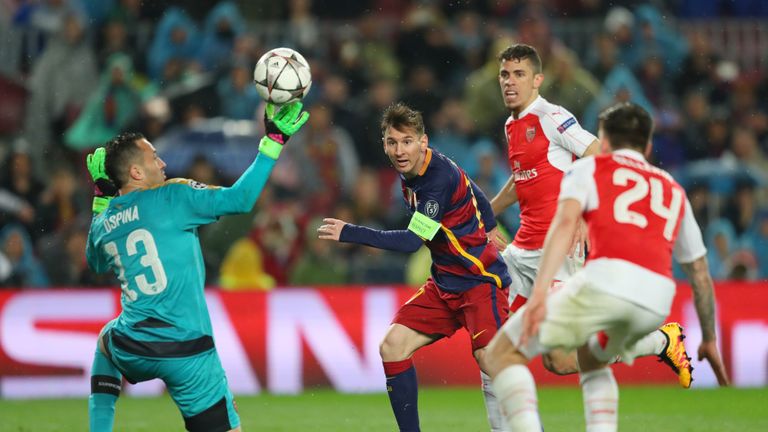 As previously mentioned, Wenger tried to sign three players from Barcelona's academy in 2003 but the Frenchman could not prise Lionel Messi away from the Nou Camp.
"I think in the end he was not so keen to move. It was not completely down to a flat in the end, it was down to the fact that Messi was comfortable at Barcelona." - Wenger in 2014.
Cristiano Ronaldo
Another Ballon d'Or winner that got away, Ronaldo had a tour of Arsenal's training ground in 2003, where he was impressed by Wenger's approach and what the club could offer him.
However, Arsenal failed to get the deal done with Manchester United assistant manager Carlos Queiroz using his Portuguese influence to help lure Ronaldo to Old Trafford.
"My biggest regret, I was so close to signing Cristiano Ronaldo, and not only did I not get him he signed for Manchester United, so that of course still hurts today." - Wenger in 2014.
Zlatan Ibrahimovic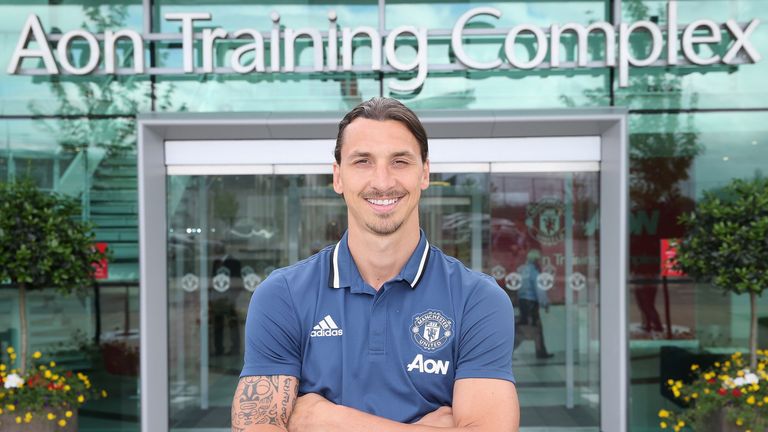 Ibrahimovic was a teenager when he met Wenger to talk through a potential move to Arsenal, but things did not quite go to plan as Wenger only offered the Swedish striker a trial.
But Zlatan doesn't do trials...
"Arsene gave me the famous red and white jersey - the No 9 shirt with Ibrahimovic on it and I was so pleased I even posed for a picture wearing it. It was a fantastic moment for me. So then I waited for him to convince me that I should join Arsenal. But he didn't even try. He never actually made me a serious offer, it was more, 'I want to see how good you are, what kind of player you are. Have a trial'. I couldn't believe it. I was like, "No way, Zlatan doesn't do auditions". - Ibrahimovic in 2012.
Luis Suarez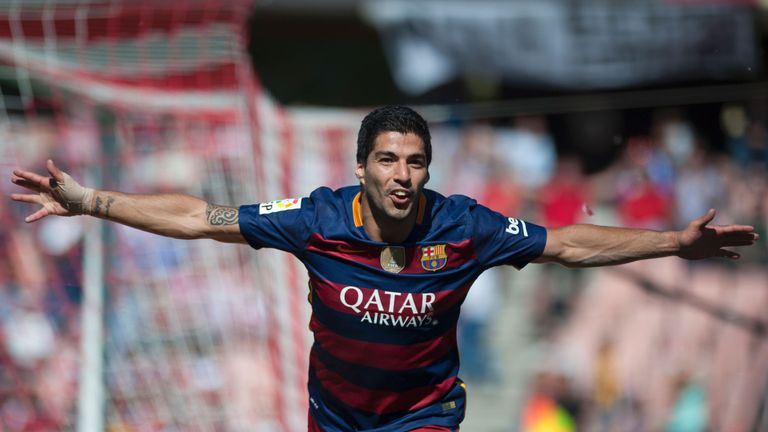 Described as the biggest mistake of Wenger's managerial career by Sky Sports pundit Jamie Carragher, Arsenal missed out on Suarez after bidding one pound over his £40m release clause.
The offer did not go down well with Liverpool and after speaking to club captain Steven Gerrard, Suarez, who was thought to be keen on a move to the Emirates Stadium, stayed at Anfield.
He almost fired Liverpool to the title in the following season before moving to Barcelona for £75m.
"I'm very happy with what I did. There again, the details will maybe come out one day - maybe not in my book, but somebody else's book! I know only one side of the story, but we always had fair relations with Liverpool, we kept in touch over that period. It was not meant to be provocative at all - it could be interpreted like that, but it was not our purpose." - Wenger in 2013.
Ronaldinho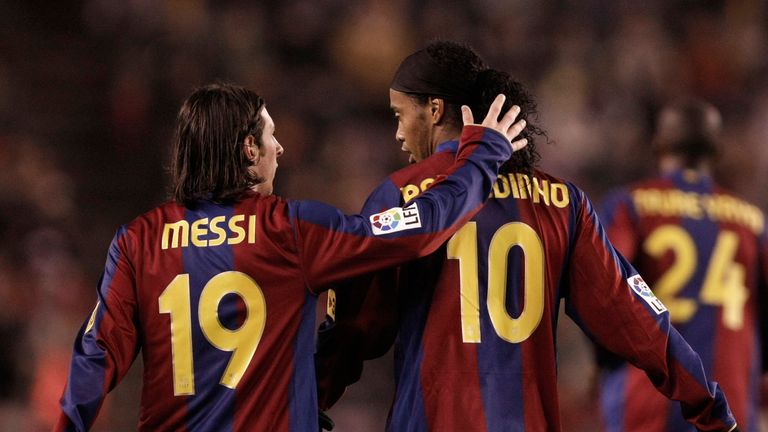 Arsenal were working on a deal to bring the Brazilian star from Gremio to north London in 2001.
With the deal to bring the two-time World Player of the Year to the Premier League almost done, work permit issues scuppered the transfer and left Wenger bemoaning the rules.
"We could have got Ronaldinho before he went to PSG. I met his brother, who is his agent, a long, long time before he went to PSG - when he was 20 - but we just could not get him to England because of the rules here." - Wenger in 2007.