Calum Chambers interview: Fulham midfield role will help progress
Fulham take on West Ham on Friday Night Football
Last Updated: 21/02/19 3:19pm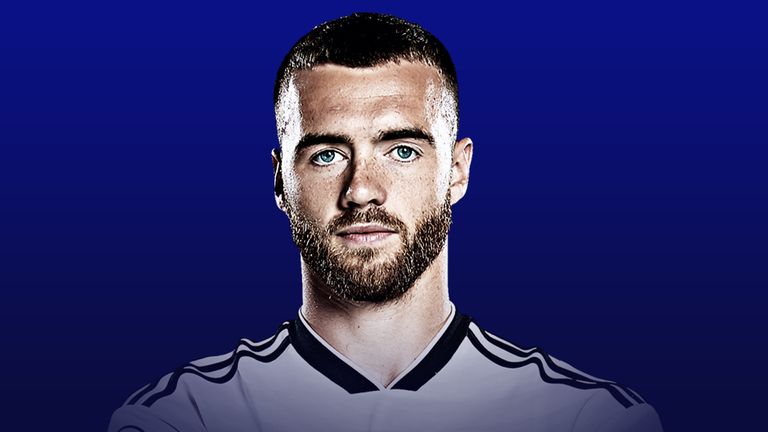 Arsenal defender Calum Chambers moved on loan to Fulham in the summer in the hope of getting minutes at the back, but now he is their holding midfielder. Adam Bate sat down with him to discuss the challenge and why he thinks his new role is making him a better player.
Calum Chambers is used to new positions. This is a man who made his full England debut at right-back while still a teenager, played centre-half for Arsenal, did a year as a striker in Southampton's academy and spent time on the wing there too. Now he is on a season-long loan at Fulham and playing in the heart of their midfield. It was never the plan.
"In football sometimes things don't work out how you want them to," Chambers tells Sky Sports. "It's how you adapt and react to it. At the start of the season, I wasn't in the team and that was a bit frustrating, so when I got the chance to play in midfield I was obviously going to take it because all I want to do is play. I'm giving it all I have got. That's all I can do."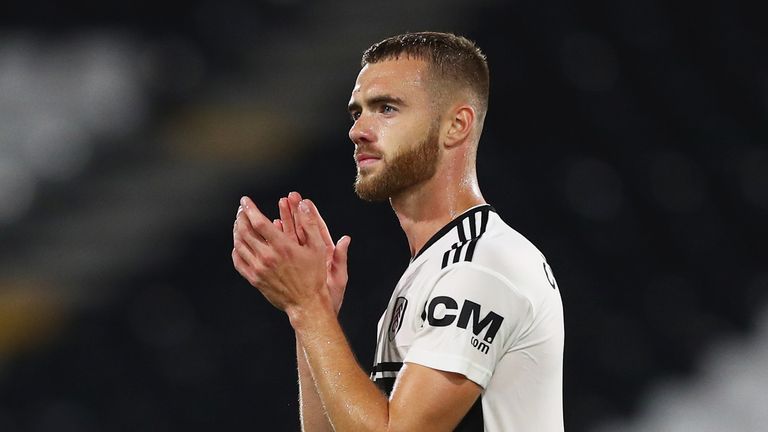 In football sometimes things don't work out how you want them to. It's how you adapt and react to it.
Calum Chambers
It's been a curious development given that Fulham seemed well stocked in the centre even before spending £40m to bring in Jean-Michael Seri and Andre-Frank Zambo Anguissa in the summer. But Chambers has done more than give it a go, he has impressed, making more interceptions per 90 minutes than anyone else in the Premier League this season.
"That was sort of the intention when I first moved in there," he explains. "To bring solidarity to midfield and help out the back four by being a shield in front of them. I know from my experience as a centre-half what I would want from my central midfielder, so I try to think about that and bring that to my game in midfield by helping those boys at the back out."
Chambers is in relaxed mood as the sun shines into the office at Fulham's training ground. The club are eight points from Premier League safety going into the game against West Ham on Friday night, so these are worrying times for Claudio Ranieri's team. But from a personal point of view, the 24-year-old is now getting the minutes that he needs and learning fast.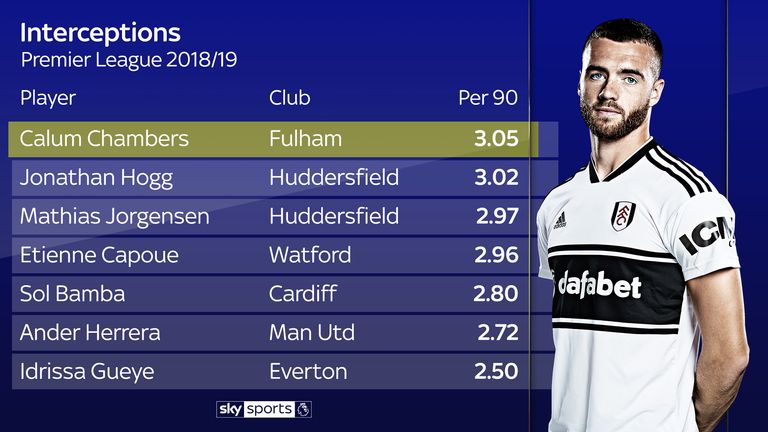 "To be honest, it has been enjoyable," he explains. "As each game comes and goes I am feeling more comfortable. I am getting used to seeing these pictures and when scenarios come along in games I already know the picture because I have seen it before so I know where to play the ball. My touch has already improved massively and my vision as well.
"The Premier League is quick anyway but to go from centre-half, where everything is in front of you, is a massive difference. You have got to be swivelling 360 all the time so that's been the thing I have had to get used to the most, playing on the turn and having a picture in your head of what's around you. It definitely sharpens you up and improves you."
It was Scott Parker, the former England midfielder now working as Fulham's assistant manager, who tipped off Ranieri that Chambers could play there. "He has been a big help. It's the little details. We do drills after training together just to work on my body shape when receiving the ball and turning with the ball. It is the one-touch play and stuff like that."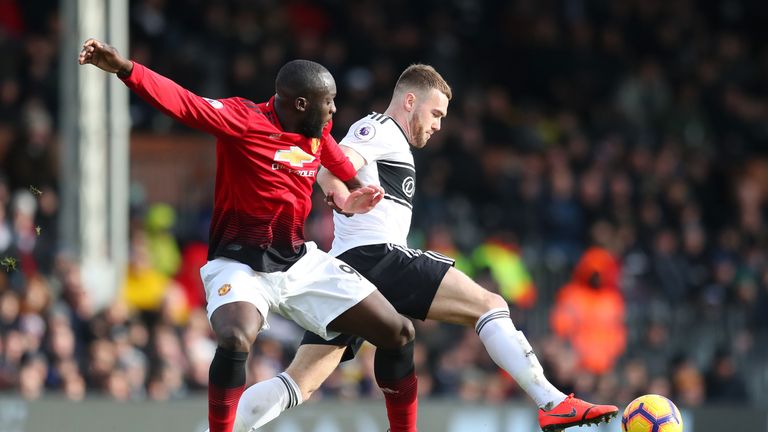 Hearing Chambers talk about learning his trade and the need to gain more experience, it is strange to think that this is a player with more than 100 Premier League appearances to his name. It is well over four years since that England debut and longer than that since he made his first appearance for Arsenal in a 3-0 win over Manchester City at Wembley.
Chambers signed a new four-year contract with the Gunners in the summer but has been on the outside looking in during these fledgling days of the Unai Emery regime. "It has been a bit different watching it from a distance," he admits. It is tempting to wonder whether what Chambers really needs now is a bit of stability in terms of his future and his position.
So does he see himself as a victim of his own versatility? It would be easy to feel that way given that, even years after the event, his Arsenal team-mates were still publicly ribbing him about the working over that Swansea winger Jefferson Montero once gave him. But he refuses to see it that way. He insists getting his chance at right-back was the making of him.
"It has been an advantage for me because I had only done half a season there before my first-team breakthrough with Southampton. It was a decision that I made by looking at the players ahead of me at the time and working out what would be my best route to the first team. So it was my decision, one that worked, and one that obviously helped me a lot.
"But I do feel more comfortable at centre-half. The modern-day full-back, when they come up against a world-class winger, they have got to be so sharp because the wingers can go either way at the highest level and they are unbelievable. For me, I am quite big, and I just feel it suits my physique more with my reading of the game to be a centre-half."
Arsenal could do with one of them but Chambers' focus right now is on Fulham and avoiding the same fate that he suffered on loan at Middlesbrough a couple of seasons ago. "It is a bit of a tough situation we are in but there is still time to turn it around," he says. "The quality in the squad is huge. We have just got to keep believing and hopefully it will turn."
As for the future beyond this season, there is time for Chambers too. He has seen 35 players make their England debut since he did, but his best years can still be ahead of him and the hope is that this experience in midfield could be the catalyst that helps him take his defending to the next level too. "I have definitely learnt a lot," he adds.
"When I do drop back to centre-half it is only going to help me on the ball. I now know what a midfielder would want from me as a centre-half, when you want the ball and when you might not want the ball. I can take all of these things back with me when I do move back to centre-half. It is going to be beneficial as these are all things I will add to my game.
"The more you play, the more experience you get and the more you can bring to the team. That was important for me this season. I am still relatively young. I just need to keep playing, keep getting that experience, and keep making sure I learn from every game. That's the way you progress and that's what I need to be doing at this stage of my career."