Mesut Ozil says he will be staying at Arsenal until the conclusion of his contract in the summer of 2021.
Ozil has only featured in two of Arsenal's 11 games this season under head coach Unai Emery, and admits "watching from home" has made him "feel helpless".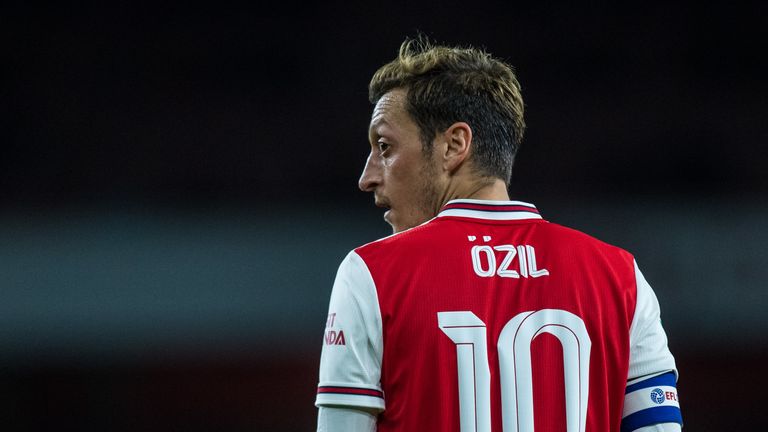 But the attacking midfielder has told The Athletic he is going nowhere, saying: "I have a contract until the summer of 2021 and I will be staying until then.
"When I signed the new deal, I thought about it very carefully and said it was one of the most important decisions of my footballing career. I didn't want to stay for just one or two more years, I wanted to commit my future to Arsenal and the club wanted me to do the same.
"You can go through difficult times, like this, but that is no reason to run away and I'm not going to. I'm here until at least 2021."


Ozil has come under-fire among Arsenal fans for his absence on matchdays through illness, but has rejected suggestions he uses his health as an excuse.
"I also get really frustrated when I miss a game through illness and people question if it is genuine. Yes, it happened a few times - usually in the winter - but what am I supposed to do?
"If you knew me, you would know it takes a lot for me to miss a game and I have never used sickness as an excuse. Actually the opposite. I played many games when I was ill or had injuries.
"Most players don't play when injured or sick - it influences your game, you can't give everything - but I was always available unless it was impossible."
Emery: Door not closed on Ozil
Despite only giving Ozil 71 minutes of Premier League football this season, Emery is adamant Arsenal will need the 31-year-old's ability with the club competing in four competitions.
Ozil was at the centre of an attempted carjacking alongside his wide Amine and teammate Sead Kolasinac and Emery believes the German World Cup winner is returning towards his best.
"With Mesut this year started difficultly for him," Emery said ahead of Arsenal's league visit to Sheffield United on Monday, live on Sky Sports.
"He worked well in pre-season and was playing matches in pre-season but the problem that happened with Sead stopped that.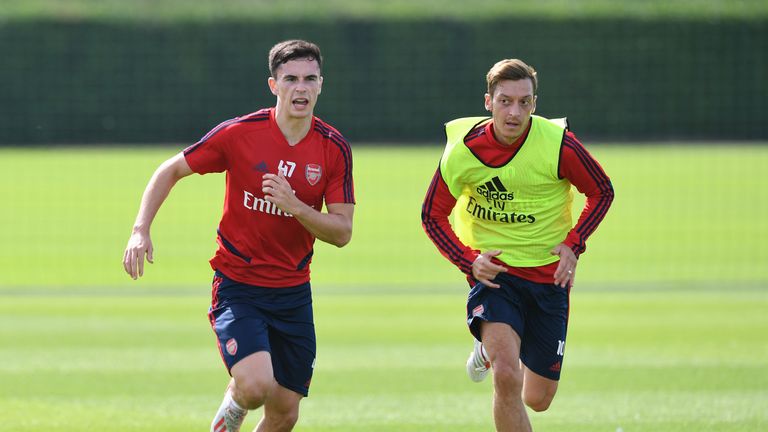 "He also has very big skills, quality we will need in the next matches"
"After that problem he was sick for a week and then he lost out on a lot of training to continue working on keeping his fitness. But really the last two to three weeks he has improved with us in training.
"I didn't close to him the possibility to play. If he is ready and giving us everyday in training a good feeling he can play.
"My idea is to use every player and he is one in the squad who can help us. He also has very big skills, quality we will need in the next matches. I am happy how he is improving, training every day and he is another player in the squad."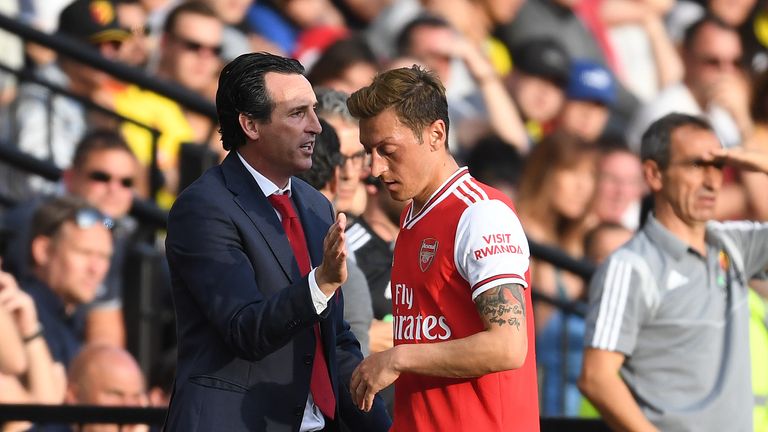 Emery admitted after Arsenal's Europa League win against Standard Liege earlier in October, for which Ozil was excluded, that other players "deserved it more".
"When I say that it is because in that moment, maybe physically, with rhythm and it depends on each match what we need, other players were in front of him.
"But now I am feeling better with him every day with the training. He is more a possibility in the squad now to play and to help us."