Arsenal striker Alexandre Lacazette could face Sheffield United, says Unai Emery
Last Updated: 17/10/19 3:47pm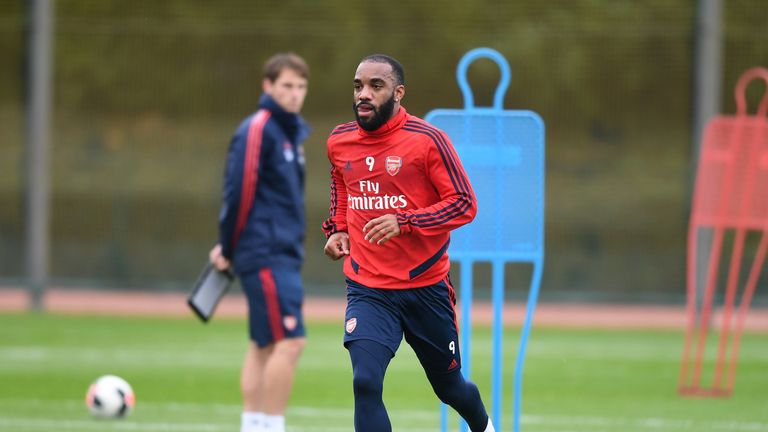 Unai Emery admits the return of Arsenal striker Alexandre Lacazette to full training from an ankle injury is "really important" for the club.
Lacazette is now in contention to feature against Sheffield United on Monday, live on Sky Sports Premier League, after his involvement in training on Thursday.
The French forward hasn't played since Arsenal's 2-2 draw with Tottenham on September 1, with the club having revealed he would be given time to "rest and strengthen his ankle to regain full fitness."
"He finished [training] well and he is feeling well," Emery said.
"[Friday], again, he is going to train with us and we are going to decide. But the most important thing is for him to be with us, available, first to start training and second if we need him.
"It depends on how he feels over the next days training with us and his ankle is not giving him any more problems. But it is really positive for us that he has started training with us and to be another possibility for Monday.
"I do not know if he will be ready to play 90 minutes or the bench but we are going to decide in the next days. But it is really important that he has started to train with us."
Arsenal have risen to third in the Premier League by going unbeaten in four Premier League games during Lacazette's absence, but the 28-year-old's return will provide a boost to the club's ambitions of a top-four finish.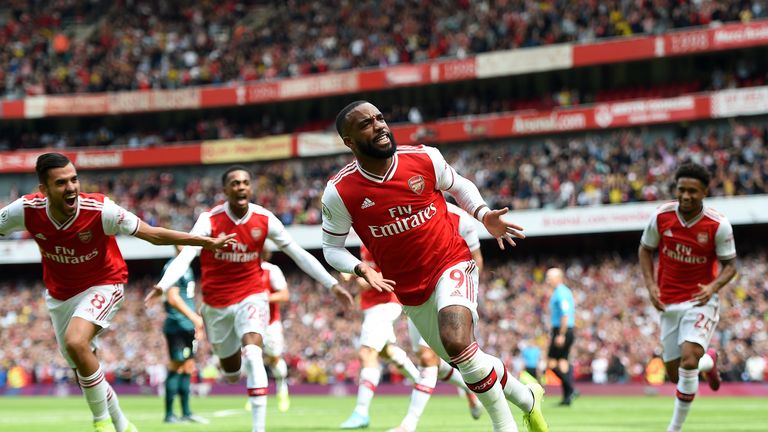 Despite playing through the left ankle issue during the opening weeks of the season, Lacazette managed to score two goals in his three appearances, including a goal against north London rivals Spurs.
'Tierney ready for PL bow'
Meanwhile, summer signing Kieran Tierney is set to make his Premier League debut in the match against the Blades, after a double hernia operation curtailed the end of his Celtic career.
The 22-year-old has been limited to playing time in just the League Cup and Europa League, impressing in the 4-0 win against Standard Liege earlier this month, but Emery is happy to have two options to choose from at left full-back.
"He is ready to play. Now we have two options at left-back with Sead Kolasinac and him," Emery said.
"We are going to play a lot of matches after Monday and we need every player. It depends how [Sead Kolasinac] comes [back] to us with the first training with us after his international match.
"We now have two players for that position and we can use on Monday how they are one or the other."