Arsenal manager Arsene Wenger denied Jose Mourinho's claim that his side abandoned their philosophy to win the Community Shield - and brushed off complaints that he refused to shake the Chelsea manager's hand.
Alex Oxlade-Chamberlain scored the only goal of the game at Wembley, his first-half strike earning Wenger a first win over Mourinho in 11 years.
The Chelsea boss said afterwards that Arsenal "left their philosophy in the dressing room" in order to secure victory at Wembley, but Wenger did not agree.
"We abandoned nothing," he said. "I believe today we defended because maybe it was a bit of a psychological hurdle, Chelsea, in the head of my players.
"Personally I must honestly say it (Arsenal's losing record against Mourinho) didn't play on my mind at all. But as long as I get it served every time in press conferences it can have an impact on the team.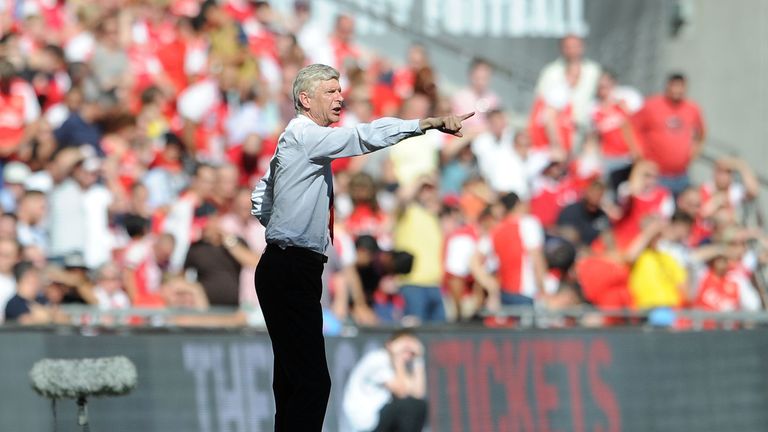 We wanted to win, we behaved like that. I'm quite proud of that.
Arsene Wenger
"The way my team behaved during some periods of the game helped. It was important for them to get that hurdle out of the way.
"They were more concerned once we were 1-0 up to protect the lead than to play. We have to accept that.
"I don't think that's giving up your philosophy. We wanted to win, we behaved like that. I'm quite proud of that."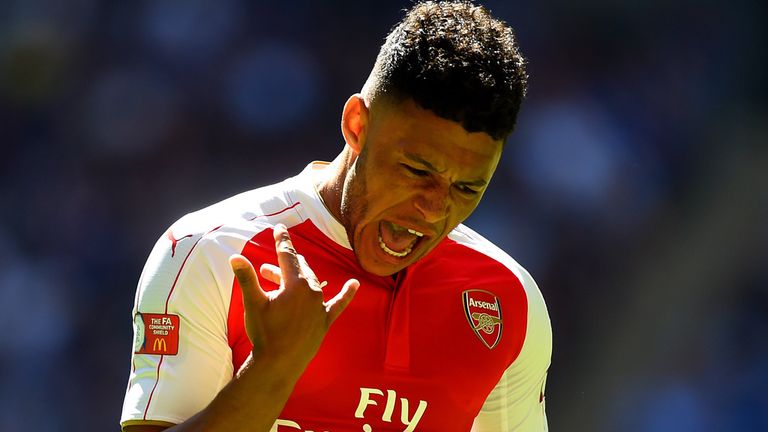 It was the first time in 14 attempts that Wenger had got the upper hand over Mourinho and there was no handshake between the pair afterwards.
"I shook a few hands today after the game, but there's nothing special there," said Wenger, who shoved the Blues boss in last season's Premier League clash at Stamford Bridge.
"I believe in a job where you have to respect people and respect everybody."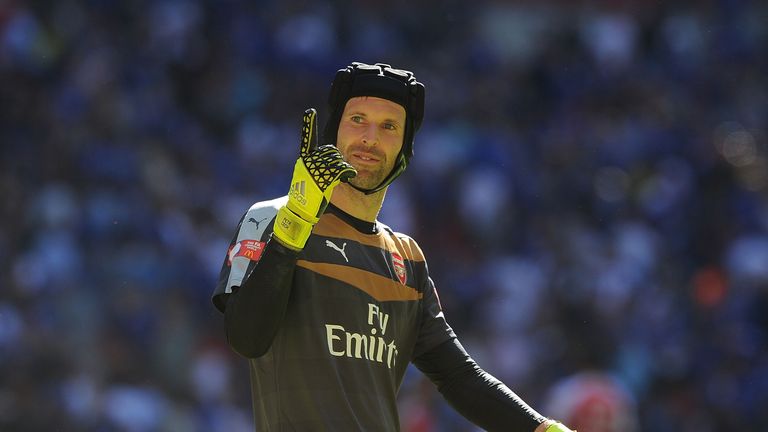 Mourinho, however, had intimated that Wenger had chosen not to acknowledge him, saying: "You see the images, you see where I am. (I was) there for the winners, to wait for them in a point where you only miss me if you want to miss me.
"Every Arsenal player came in my direction, which was the easiest thing to do. If other people didn't come in my direction, that's not a problem, that's not a story, that's not the end of the world."