Davy Klaassen at Everton: Where has it all gone wrong?
Last Updated: 17/10/17 3:35pm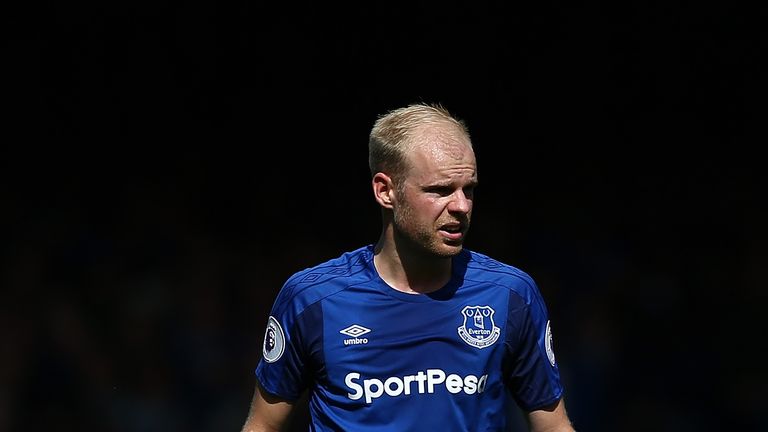 Everton's signing of Davy Klaassen was hailed as a coup. So what has gone wrong for him? Adam Bate takes a look with the help of the player's former coach at Ajax...
Back in the heady days of summer when Everton's transfer business was still regarded as a success story, the name of Davy Klaassen was near the top of that list. Ajax's captain arrived at Goodison Park with real pedigree. Vastly experienced but young enough to improve, Klaassen appeared an astute signing likely to flourish under compatriot Ronald Koeman.
Two months and 190 Premier League minutes into his season, Klaassen has been written off, Everton are in the bottom six and Koeman is favourite to be the next manager sacked. A man once put in the same bracket as Toni Kroos and Xavi by Johan Cruyff now finds himself described as "a complete dud" by Joey Barton. Premier League life comes at you fast.
So where has it all gone wrong? Koeman had anticipated some of the issues. "It will be tougher for him, especially from a physical point of view," the Dutchman acknowledged from the outset. Getting the ball has been part of the problem for Klaassen. Robbed of time and space, doing something with it when he does get it has been even more of an issue.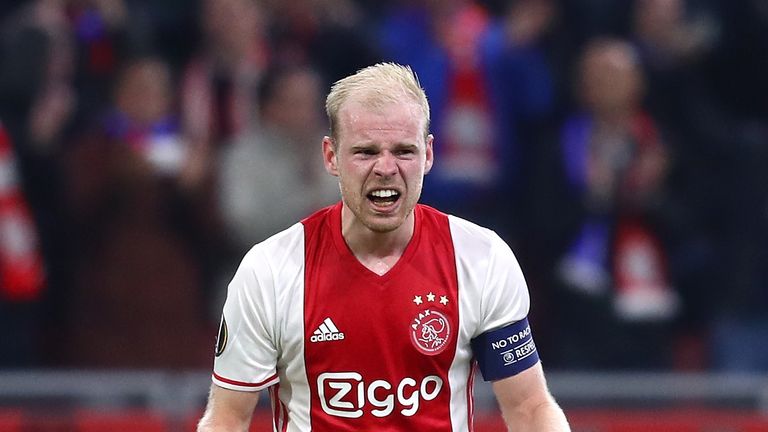 The 24-year-old midfielder ranked fifth for assists in the Eredivisie last season and fourth for other chances created from short passes. So far this season he has fashioned only one such opportunity. Last season, Klaassen averaged a shot every 47 Eredivisie minutes and was among the competition's top 10 goalscorers. This season, he has managed one shot. One.
Suddenly, reasons offered up as explanations for why Klaassen would be a success look like weaknesses instead. The decision to delay his move to a major league had seemed a savvy one, helping him mature and giving him a taste of a Europa League final. Now he is styled as someone who picked up bad habits - too set in his ways to adjust to a tougher environment.
The pace of the Premier League and the increase in standard is an obvious explanation for his difficulties, although the fact that Klaassen's underwhelming form has carried over into the Europa League suggests there are other factors at play. Could the adjustment from being the main man at Ajax to Everton's third-choice No 10 have shattered his confidence?
He has started only three Premier League games - each time shifted wide to accommodate others - and failed to make it past the hour mark in any of them. Having paid £23.6m to bring him to Everton on a five-year contract, Koeman is in no mood to give up on the player, but Klaassen was an unused substitute for Sunday's 1-1 draw at Brighton nevertheless.
"There is absolutely no doubt about his qualities," said Koeman when quizzed on that particular decision. "There are so many examples of players who were the best in their country, who were ready for a big transfer, and still found it tough here. I know bigger stars than Klaassen who needed an entire season before they could deliver."
It is a point not without merit and those who knew him well at Ajax retain the faith too. Wim Jonk and Ruben Jongkind, architects of the Cruyff Plan that overhauled the club's famed academy, recall a player with a tremendous appetite to learn and the ability to match. "We worked with him when he was 14," Jongkind tells Sky Sports.
"Wim worked a lot on his finishing, thousands of finishes. How do you get into the box? What do you do in different positions? I worked with him in terms of his physical movement. He has become a very good athlete and a box-to-box midfielder who has a keen eye for goal. I think Koeman made a good decision in buying him.
"I am very sure he will be a success at Everton. He will need maybe half a year of adaptation time but then he will be invaluable. Remember that he has four or five good years to go at the top of his game. He has a very good mind-set and he always wants to work hard. He has good technical skills and is very capable of transitioning to the Premier League eventually."
Whether Koeman has the time to wait for that is another matter. Everton's Europa League prospects are in the balance and the visit of Arsenal on Sunday already looks like a huge game with a trio of away fixtures to follow. Fail to win it and a defeat to Leicester the following week could leave Everton in the relegation zone after 10 matches.
Koeman's exit would not be expected to improve Klaassen's prospects and there are those Everton fans already anxious to see the club reinvest the Romelu Lukaku funds again in January if it means bringing better balance to the squad. Klaassen's admirers will be hoping that a lesson from the recent Premier League past could yet inform the player's future.
When Tottenham sold Gareth Bale and were said to have 'sold Elvis to buy the Beatles', the new signings were soon dismissed as Robert Soldado and Paulinho faltered. But Christian Eriksen was among that summer's arrivals. Perhaps it is rather too soon to rule out the prospect of another old Ajax playmaker turning himself into a Premier League success too.