Everton are the biggest club Sam Allardyce has managed, according to The Debate panel
Last Updated: 01/12/17 6:10am
Everton are the biggest club Sam Allardyce has managed, according to The Debate panellists Tim Sherwood and Danny Higginbotham.
The 63-year-old was finally confirmed as the new Everton boss on Thursday afternoon, taking charge of his seventh Premier League side, with his first game coming against Huddersfield this weekend.
Following his appointment, former Tottenham and Aston Villa manager Sherwood says he believes that Everton are the biggest club side that Allardyce has taken charge of and he will relish the challenge.
"I think it is [the biggest club he has ever managed]. I'm not sure that's it's his only club with ambition that he's been at, I think West Ham would argue, and Newcastle and Sunderland, would all say they were ambitious clubs," he said on The Debate.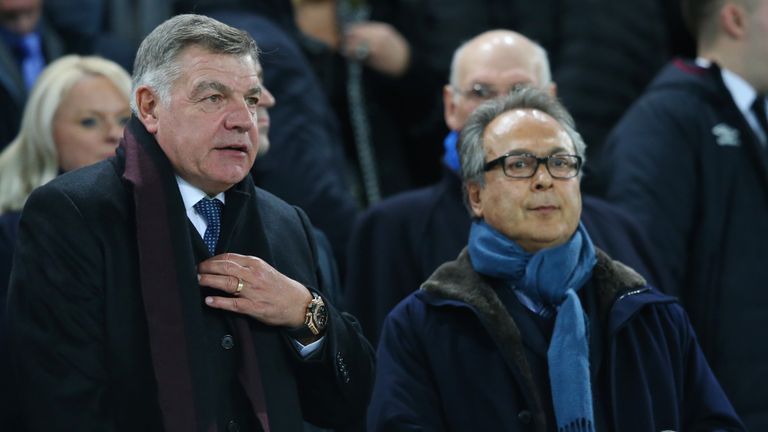 "Sam mentioned ambition quite a lot and I think it is a big chance for him to rebuild a career, not that it needs rebuilding because he has managed a lot of football matches and done very well wherever he's been.
"But after the England thing, to get back into the day-to-day business of a league manager, I think this is what he wants. He wants a challenge like this.
"An 18-month contract tells you they are worried about this year, they want a safe pair of hands on it and they perceive Sam to be that. He has never been relegated from the Premier League so they bought him in there to do a job. I'm sure after this season, they will assess it and they will give him a new contract or they might part ways.
"I think his first objective, before the West Ham game, would have been to get some confidence into them. They've got that now, it's a massive result for them to win 4-0, and the other thing I would've looked at straight away would be getting Wayne Rooney back into the side.
"Unsworth eventually did that and put him in. That boy cares about Everton and it shows that he has still got quality. The two things Sam would have done, he has already got that so he has to look now to see where he needs to build and improve to take them onto the next level."
His thoughts were echoed by fellow panellist Higginbotham, who says that Allardyce will start with shoring up Everton's defence to pull them up the Premier League table.
"I think from the outside, when you look at Everton, they are a huge football club with the history, the support and what they have is fantastic. I think this is his biggest job to date domestically in terms of what he has got to do to turn things around," he added.
"A lot of the time, he has gone to football clubs where they have said to him 'just get us safe' whereas at Everton, it is a lot different. They weren't expecting this. They spent £100m or whatever it was in the summer, obviously they lost Romelu Lukaku, but they're not expecting to be in the position that they are in.
"I think a lot of the time, Allardyce has gone into a football club as a firefighter to get them out of a predicament and get them safe, but from Everton's point of view, they are a long way from where they want to be.
"I think he needs to steady things down. I've always said that the teams that will stay up are the teams that can be strong defensively and Allardyce will do that. The clean sheet yesterday will be a good start for him to take into the Huddersfield game."