Everton's 1-0 win over Newcastle on Monday Night Football means that Sam Allardyce has now taken the team into the top eight but concerns over the style of play will not go away, writes Adam Bate.
"What was wrong with our style today?"
Sam Allardyce delivered the line with a smile but the bemusement in his voice was apparent. His Everton side had just ended Newcastle's four-game winning streak with a 1-0 victory at Goodison Park. But still the questions about the team's style of play continue.
"We completely dominated the game, out-passed the opposition in their half," Allardyce told Sky Sports. "Some of our passing went astray but in fairness you can't really blame me for that can you? I don't pass the ball out there, the lads do."
He added: "We are eighth in the league compared to fifth from bottom which tells you we are getting them better."
It is true that Everton's passing stats were superior. The home side completed more passes and had more possession. The three points did indeed lift them above Leicester into eighth spot in the table. In fact, Allardyce missed out an even more impressive statistic.
Everton have now accrued 30 points since his appointment at the end of November. That puts them among the top six clubs in the Premier League since his arrival. Above Arsene Wenger's Arsenal. Only four points below Antonio Conte's Chelsea.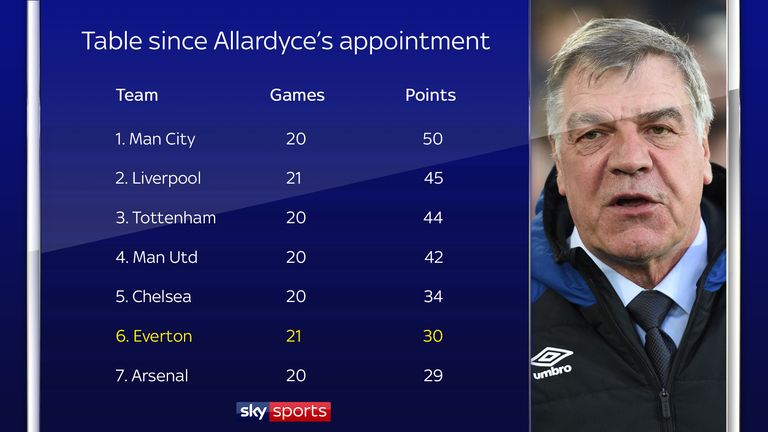 For a club that has finished outside the top six in each of the previous three seasons and was struggling in the bottom half of the table prior to Allardyce pitching up at Finch Farm, it looks an awful lot like progress.
But for some supporters, it still just looks awful.
"We will all be rubbish if we lose next week, but if we win we will be OK," said Allardyce. "So we just have to keep winning so we do not get the criticism. Keep doing what I am doing, keep winning and getting better and better.
"When does every fan like the manager?"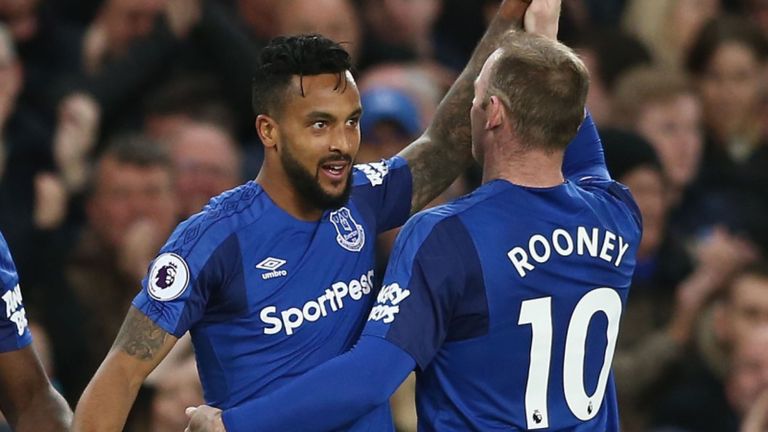 The issue of Allardyce's unpopularity is already clouding the club's preparation for next season. Indeed, a survey was recently sent out to a section of supporters asking them to rate the manager's ability to get the best from the team.
That led former Football Writers' Association chairman Andy Dunn to call Everton "the most out of touch People's Club in the country" and it is proud monikers such as that People's Club one that put Allardyce's stay under the spotlight. This is the grand old team. The school of science.
Former Everton manager Roberto Martinez was acutely aware of those traditions in his three years at Goodison Park. He delivered the club's record Premier League points tally in his first season there before struggling to replicate that in his second and third campaigns.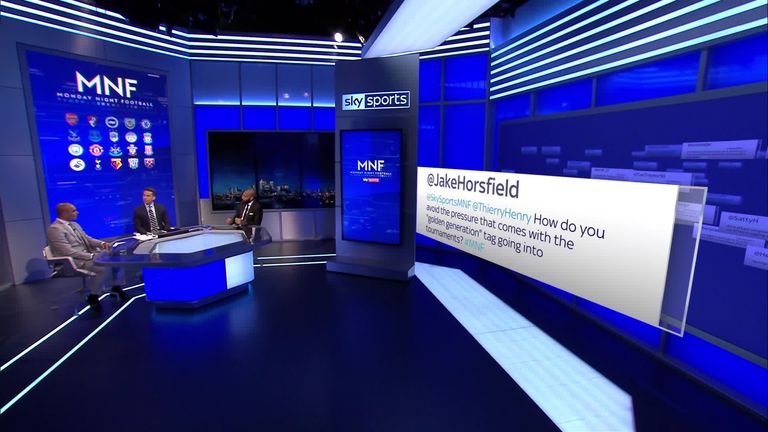 "Does the style matter at Everton? Yes, it does," Martinez argued, while covering the game for Monday Night Football. "If you look historically at the school of science and the titles won and the silverware, the competitive nature of the football club demands a style.
"Then it is how you are going to get that style. Are you going to win first or are you going to have the patience to build that style that is going to give you trophies and silverware?"
This is the crux of it for Allardyce. The underlying numbers during his time at Everton are not so encouraging. They offer plenty of evidence as to why belief in his methods continues to elude him despite winning the majority of his matches at Goodison Park.
While Everton dominated the ball during the first half against Newcastle, Theo Walcott's winning goal shortly after the interval was their only shot on target during the match, and it was the team's second-half retreat that was more typical of Allardyce's time in charge.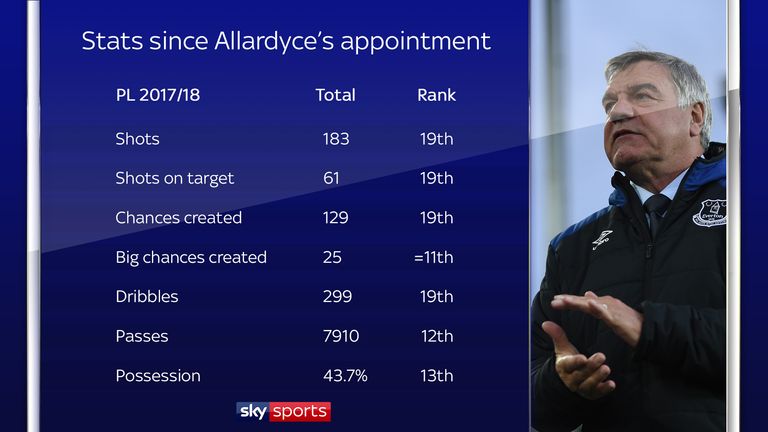 Everton are a bottom-half team in terms of passes and possession since his appointment. Only Swansea have attempted fewer shots. Only Swansea have had fewer shots on target. Everton are also in the bottom two for chances created and dribbles attempted under Allardyce.
It has still been enough to get the results to help the team climb the table, albeit with a negative goal difference, but it has not been enough. The demand is for more ambition. The demand is for a brand of football that offers greater hope of progression.
"We all want to do better," said Allardyce. "Everton fans demand that we finish higher and deliver more consistent results, I accept all of that. Don't you think I want the same?"
The question is how he plans to achieve this. It is a question that is not going away.