Only 'massive' offer would tempt Wayne Rooney to leave Everton, says Sam Allardyce
Last Updated: 09/05/18 8:58am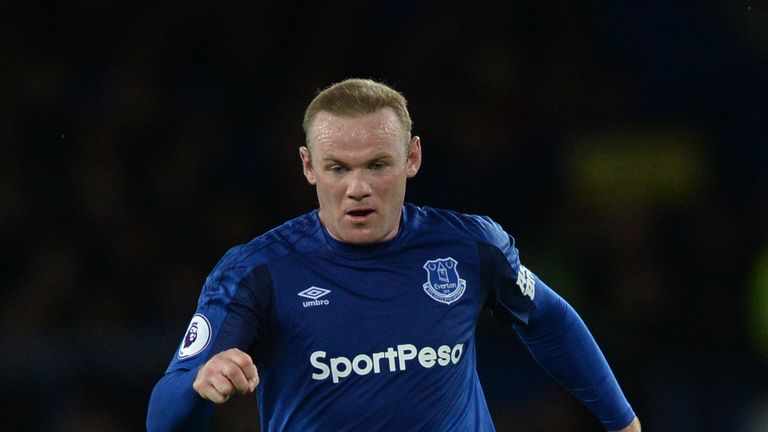 Sam Allardyce says Wayne Rooney would have to receive a "massive" offer to consider leaving Everton.
The former England captain has one year remaining on the two-year deal he signed last summer when re-joining his boyhood club after 13 seasons at Manchester United.
Rooney has been linked this week with a move to the MLS but Allardyce hopes he will be at Goodison Park next season.
When asked whether he wanted Rooney to stay, Allardyce told talkSPORT: "Yes. There are rumours about Wayne going elsewhere abroad - in China and America - but at the moment he is an Everton player and an Everton fan.
"So I wouldn't consider anything on the cards at the moment. It would have to be massive for him to want to leave Everton."
Rooney has scored 10 times in the league for Everton this season but the last of those goals came in a 3-1 victory over Swansea on December 18.
Despite that, Allardyce has largely kept faith with the 32-year-old, starting him in 16 of his 23 Premier League games in charge, and he says the pair have a good relationship.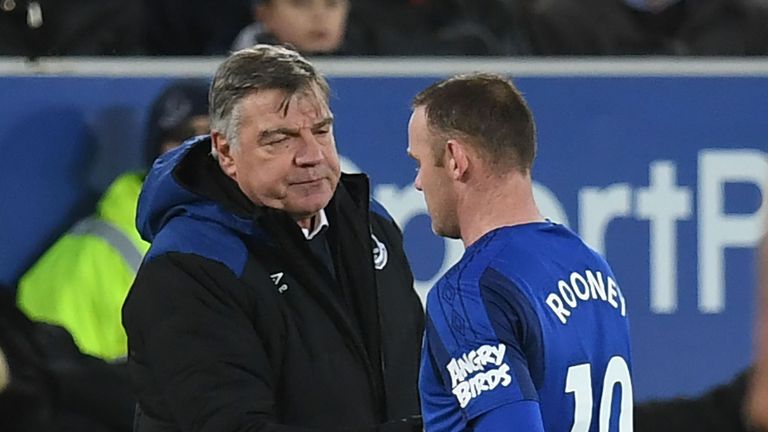 "I've not had a problem from day one with Wayne," Allardyce said. "Wayne loves his football, he loves training, he wants to play and play well like everybody else.
"Obviously because of who he is there's ultimately more attention around his body language, about how he plays, about what he is and isn't doing.
"We all have to deal with that in our own way and I think Wayne deals with it very well indeed."
Everton recruited heavily this season, spending over £150m in the summer and £47m in January but even those huge sums were unable to see them earn a place in Europe.
The Toffees are assured of an eighth-place finish in the Premier League and Allardyce says the club must prioritise quality over quantity if they want to finish higher next season.
"There are a huge amount of players at the club already and one of the greatest challenges will be what players are going to leave," Allardyce said.
"We have 14 players out on loan and we have a squad of about 38. There's going to have to be ins and outs. You can't continue to bring players in without moving some out.
"There's a growing expectation for Everton to compete more and more into the European places ... the top quality player is the only player that we should be looking at.
"If that's only one or two that'll make a massive difference next season."