Everton complete signing of Richarlison from Watford on five-year deal
Forward delighted to be reunited with his former manager Marco Silva and targets success at club level and a Brazil call-up
Last Updated: 25/07/18 7:12am
Everton have completed the signing of Richarlison from Watford on a five-year contract.
Sky sources understand that Everton have paid around £40m for the 21-year-old forward.
Richarlison becomes new Everton manager Marco Silva's first signing since taking charge at Goodison Park - a year after bringing the player to Watford from Fluminense.
The Brazilian told Everton's club website: "I want to have a lot of success with Everton.
"I think it is going to be important for me to be with Marco Silva again. I will learn more, because I am still learning as a player and I aim to develop and grow here.
Richarlison: A £40m risk worth taking?
"Everton have put their faith in me and I intend to honour this shirt and demonstrate on the pitch why I came here.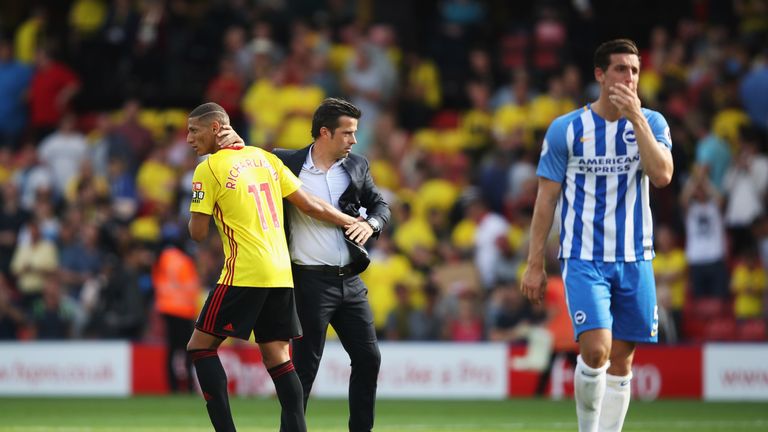 One day, I believe he can help me to be selected for Brazil in the full national team.
Richarlison on Marco Silva
"I've known the manager for a while, obviously, so I know how he works.
"I developed really well with him while he was with me at Watford.
"It was really good working with him and, one day, I believe he can help me to be selected for Brazil in the full national team.
"But that is for the future and my present is here with Everton. I want my dreams to become a reality here at one of the biggest clubs in England."
Richarlison scored five goals in his first 12 Premier League matches last season, but found things tougher after that good start and went without a goal from November onwards.
Silva thinks Richarlison's versatility and work ethic will make him a great success at Goodison Park.
"He is one more player who can help us," said the Portuguese boss.
"He is a good player who will make our team and our squad more competitive.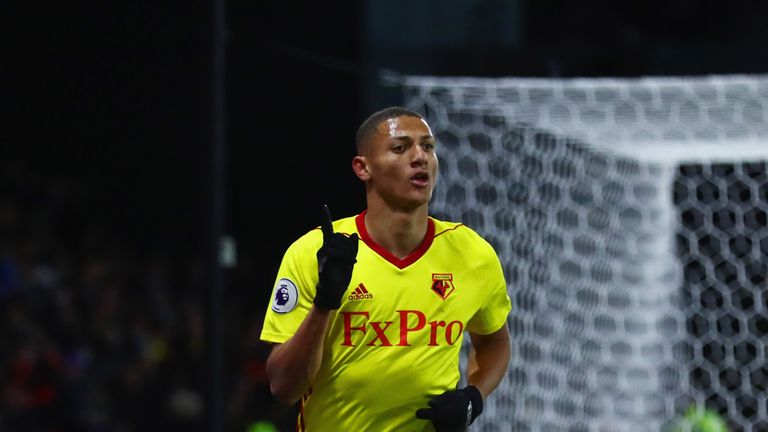 "The competition between our players is really important to me. This is what will make us better as a club, always that competition within the squad.
"The player himself is fast, strong, very good technically, and he can play in three positions across the front line. He can also score goals.
"Evertonians will see a player who will be 100 per cent committed to helping our team always."