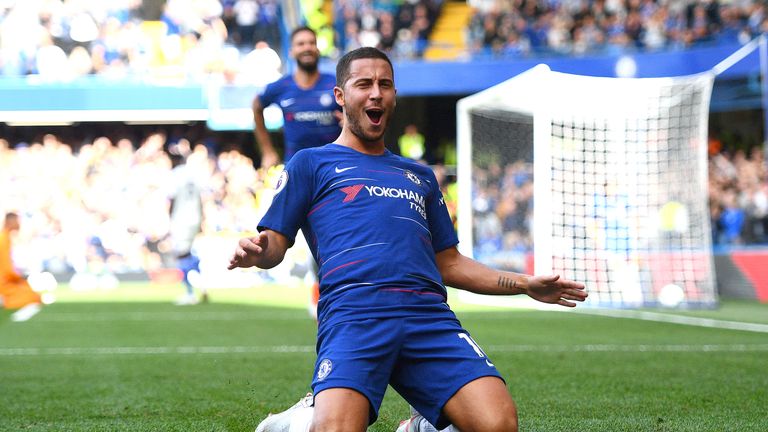 There were plenty of goals in the Premier League over the weekend with some wonderful strikes in the mix and you can vote for your favourite!
Chelsea have two contenders with Eden Hazard's first goal of a hat-trick included plus Willian's strike in a 4-1 win against Cardiff.
Bournemouth were also big winners against Leicester, with Ryan Fraser's strike making the cut, as well as Chris Smalling's delightful hooked effort against Watford.
Arsenal midfielder Granit Xhaka's fine goal against Newcastle is included, with Wilfried Zaha's winning strike against Huddersfield and Andriy Yarmolenko's superb second goal in West Ham's win at Everton rounding off the countdown.
Plus Pierre-Emile Hojbjerg scored one of the goals of the season so far in Southampton's 2-2 draw with Brighton. Does that get your vote?
Hit play on the video above to see each goal and vote for your favourite below!