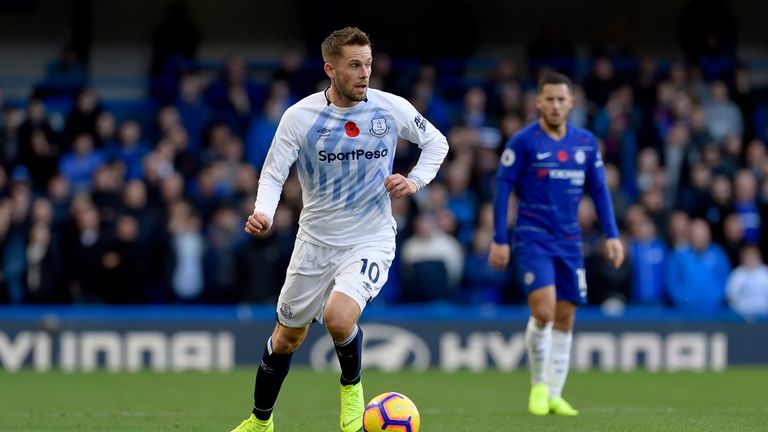 Everton's Gylfi Sigurdsson will miss Iceland's UEFA Nations League match against Belgium due to an ankle injury.
The midfielder has been ruled out of the game in Brussels on Thursday after he was injured in a challenge from Jorginho during Everton's goalless draw at Chelsea on Sunday.
The clash occurred in the first half of the game but Sigurdsson played on until limping off in the 76th minute.
He will undergo a scan on Monday to determine the full extent of the injury after he left Stamford Bridge in a protective boot.
Iceland are also due to play Qatar in a friendly international on Monday and it appears likely that Sigurdsson will also miss that game, while Everton return to Premier League action with a home fixture against Cardiff City on Saturday November 24.
Sigurdsson, who joined Everton from Swansea in the summer of 2017, has scored six goals in 13 appearances so far this season and any extended absence would be a blow for the Toffees.